Disclaimer: This book was sent to me by the publisher, Harper Collins, via Edelweiss+ for an honest review.
Genre: YA/Fiction/LGBT
Plot: At the Medio School for Girls, distinguished young women are trained for one of two roles in their polarized society. Depending on her specialization, a graduate will one day run a husband's household or raise his children, but both are promised a life of comfort and luxury, far from the frequent political uprisings of the lower class. Daniela Vargas is the school's top student, but her bright future depends upon no one discovering her darkest secret—that her pedigree is a lie. Her parents sacrificed everything to obtain forged identification papers so Dani could rise above her station. Now that her marriage to an important politico's son is fast approaching, she must keep the truth hidden or be sent back to the fringes of society, where famine and poverty rule supreme.
On her graduation night, Dani seems to be in the clear, despite the surprises that unfold. But nothing prepares her for all the difficult choices she must make, especially when she is asked to spy for a resistance group desperately fighting to bring equality to Medio. Will Dani cling to the privilege her parents fought to win for her, or to give up everything she's strived for in pursuit of a free Medio—and a chance at a forbidden love?
Opinion:
I cannot tell you guys how excited I was to receive an ARC copy of this book from Edelweiss+!
SO excited.
So, when I started actually reading, I realized…maybe, this isn't exactly what I imagined it to be.
But naturally, I kept reading…
And reading…
And…reading…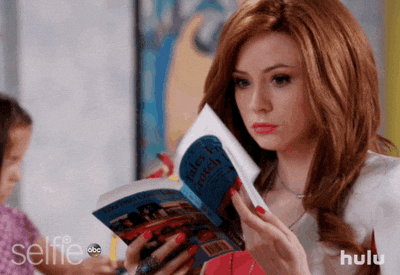 *Sigh*
This was ALMOST my first DNF book of 2019.
Daniela's family sacrificed everything they had to give her a better life. In a world where men are the hierarchy and are sold two wives to prosper and be happy, there is a school for girls where such women are educated and molded. As a Primera, Daniela is made into a wife that is both strong and intelligent. One that is cunning and to be used as the right-hand for her future husband. It is a life of calculated sentences, practiced facial expressions, and complete modesty and structure. But when Daniela is forced into making a deal with a member of a dangerous rebel group, in order to hide the past that could get her killed, she begins to question the life that she has spent so many years striving for. Should she do what is expected of her and stand with a man that is both cruel and devious, or should she fight for her people to hopefully make a difference?
It took me almost 2 weeks to finish We Set the Dark on Fire, which is practically UNHEARD OF for me! What I was HOPING was going to be a creative and fresh YA story about the oppression of women in a world of men salivating on excessive power, was a dreary story that barely held my attention and one that resembled other books a little too closely. This is The Handmaid's Tale set in the Latin Community, and resembles current events that can either be closely similar or completely off-base, depending on your stance and view of the world.
I wanted this book to be innovative and a new outlook on themes/issues that have/can/are happening in the world.
But it didn't quite feel like that.
For me, this book didn't touch on any feelings and issues that I didn't already see or think about. It seems like SO much of this book was a parallel version of The Handmaid's Tale, which is so spectacular and gut-wrenching, that I can't imagine ANYONE wanting or even ATTEMPTING to try and replicate it. But that is what this story feels like to me, a less heart-shattering YA version of a story that is and was so incredibly impactful.
As soon as I started reading, I found I had a difficult time getting into the story and sticking with it. My mind was wandering, my eyelids were getting heavy, and it took a good few chapters for the story to make me want to keep reading. The turning point for me was when Dani leaves the Medio School for Girls, and begins her new life as a married Primera. Though I was hoping more of this story was going to be held at the school, because that is what the description lead me to believe and that, after all, is what grabbed my interest. But that aside, the story finally starts to "become something" when Dani is moved into her new home and given her wifely duties.
But as soon as I started to gain interest, I found myself bored and skimming pages again.
In this story, that author uses a writing style where she has Dani reflect on her childhood or what it was like over the border. I love flashbacks and moments from the present that will spark a memory for the character, but how it was done here just wasn't executed well. At times, it feels like the author has put too much emphasis on making the story detailed and creatively written. Usually I am a HUGE advocate for a poetic way of words that describes everything so vividly, but the exuberance of reflections and descriptions kept losing my interest. There was TOO MUCH of this and it took away from the story and made me lose focus countless times.
Regarding the characters, everything felt rather predictable. Carmen became the chosen Segunda in Dani's marriage, which the reader will have easily saw coming. Mateo was the typical villain with zero heart or even a glimmer of kindness in him, which I found to be slightly unbelievable. It made his character one-dimensional and simplistic, rather than a villain with layers and a backstory that molded him to be such a ruthless and cold soul. Carmen started out as a character that could have really stolen the show with her charm and charisma, but she was really put on the side and only made a love interest and the second wife of Mateo.
But where I really lost interest in this story, was the bizarre way the author introduces the romance of this book.
It was, to be simply put, sudden and uncomfortable. It didn't flow smoothly, it came out of such an unimportant conversation and encounter and was suddenly just…there. WHAT?! Where was the hints that this could be a relationship? The buildup?? The moments of fluttery nervousness and thoughts from our main character that this COULD be something she wants?! It just made ZERO sense, and felt ridiculous. This could have been a beautifully woven romance that was gentle and made strong by their shared bond. But instead, it came across feeling like some fleeting little fling with no substance.
At this point, I just kept reading to get it over with.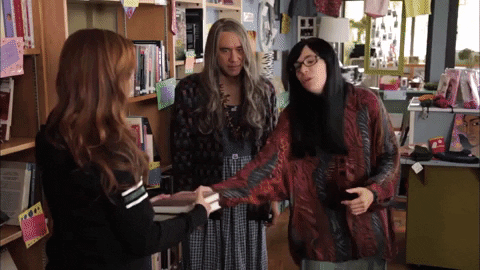 This isn't to say that the book is horrible, that it has no direction, and that the writing is impossible to get through. Because it isn't any of those things. It just didn't hold my interest and attention, and I couldn't connect with the characters or what they were really FEELING in these serious and scary situations.
I just wanted more substance for this story.
I wanted to feel the anger, agony, anguish and sadness for these characters! I wanted to be excited for rebellion, understand every aspect of what they were fighting for, and be yanked into the story with no yearning to come out.
Unfortunately, We Set the Dark on Fire just wasn't what I expected and what I was looking for.