~*~*~*~*~*~*~*~*~*~*~*~*~*~*~*~
Merry Meet my

loves

!
Big

hugs

and

thanks

to

Amber

from Step Into a Book World for nominating me in

The Sunshine Blogger Award

,

SO

long ago! I am finally catching up on my awards and tags, and I think this nomination was from 2017!
This is my

second nomination

, WOOT WOOT, and I am

SO

excited for a new set of questions! So let's get this going!
What is the Sunshine Blogger Award?

The Sunshine Blogger Award is given to those who are creative, positive, and inspiring, while spreading sunshine to the blogging community.
How does it work?

-Thank the blogger(s) who nominated you in a blog post and link back to their blog.
-Answer the 11 questions sent by the person who nominated you.
-Nominate 11 new blogs to receive the award and write them 11 new questions.
-List the rules and display the Sunshine Blogger Award logo in your post and/or on your blog.
~*~*~*~*~*~*~*~*~*~*~*~*~*~*~*~
Amber's Questions
1. What is your favorite book relationship?
UGH!
Rhysand and Feyre, Cardan and Jude, Rowen and Aelin and Rowan.
Look. I like a magical relationship where there are threats on both characters lives constantly, and where some cataclysmic s**t goes down.
I like turmoil okay? I can't help it.
2. Who is your favorite minor character in a book series? 
Seamus Finnigan!!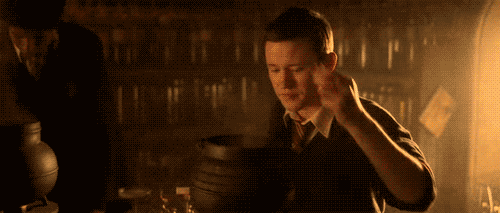 3. Would you rather read only book series or a stand-alone?
If I had to choose between the two, I would say a series. I read a lot of Fantasy books,and I think they are done the best when the author has more than enough pages and books to unravel characters and stories. There's nothing worse than a rushed story.
4. What book did you love while reading but discovered later it wasn't quality writing?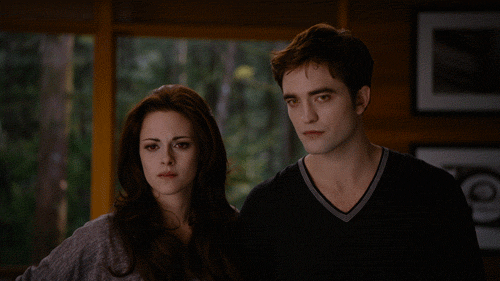 5. What book do you keep telling yourself you'll read but you probably won't?
Crooked Kingdom by Leigh Bardugo. I read Six of Crows and finished it, but I wasn't overly obsessed with it or DYING to read book two. I didn't feel a strong connection to any of the characters, so I probably won't ever get around to continuing.
6. What is your favorite TV series?
The Handmaid's Tale and The OA are…AMAZING.
But you know who will always be on top?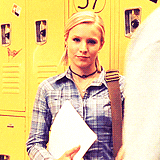 7. What is a popular or beloved character that you do not like?
Chaol from Throne of Glass!! He annoy me to now end, and I cannot stand the poor guy. It was INCREDIBLY hard for me to get through Tower of Dawn because of it.
8. What the name of a popular series that you have no interest in reading?
Game of Thrones and The Shadow and Bone Trilogy. I guess it's more like "books I could read, but probably won't ever read". I tried watching the Game of Thrones show, and just could NOT get passed the first episode. I read Six of Crows, and really wasn't crazy impressed with it. So I think that may be hindering my want to read any other of Leigh Bardugo's books.
9. What movie adaptation did you like better than the book?
I have been sitting here for a good 10 minutes racking my brain, and I can't think of one! I usually like the books more, partly because I am so weird about characters feeling authentic and the acting NEEDS to be flawless. If I can forget that I'm watching a movie, then it's brilliant.
I think the Harry Potter movies could come close to being better than the books, but still…not really.
10. If you could have any book(s) coming in 2018 right now, what would it be?
So this question originally said 2018, but it's 2019 now so I will go with this year releases!
I am REALLY looking forward to these upcoming releases!
Last Girl Lied To is a mystery/thriller about the disappearance of a girl and her friends hunt to find out what happened.
Girls on the Verge is labeled YA/Contemporary/Feminism story about a young woman and two friends traveling to across states, with the end goal being an abortion. Sounds a little strange I know, but also very appealing.
The Lost History of Dreams is a Historical Fiction/Mystery with Gothic tones and probably really sinister outcomes. It is the story of the confessions of a muse about the relationship between a poet and his wife.
The Raven's Tale is a Fantasy Retelling of our dearly beloved Edgar Allan Poe. Enough said right?
11. What is a book(s) villain that you couldn't help but love?
Malfoy and Voldemort, obviously.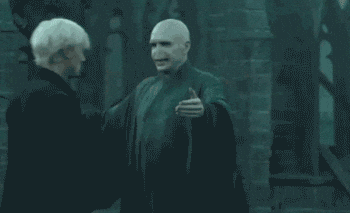 ~*~*~*~*~*~*~*~*~*~*~*~*~*~*~*~
My Questions:
1. Where do you buy your books? Discount shops, Bookoutlet, your local bookstore?
2. Which book(s) lit you heart on fire and turned it to a pile of ash?
3. What is your favorite book genre to read?
4. Which books started out as required reading for school, but turned out to be a favorite?
5. Which character(s) do you wish would exit stage left and never return to the story?
6. What is your favorite read of 2019 so far?
7. If you could live with any character, who would it be?
8. Speaking of living spaces, what book world would you live in?
9. If you were placed in a school that trained you to be a Hero or Villain, would you be trained for Good or for Evil?
10. I wish it was still Fall, so what is your favorite spooky fall read?
11. Since this is the SUNSHINE award, what is your favorite summer read?
~*~*~*~*~*~*~*~*~*~*~*~*~*~*~*~
My Tags:
~ Monika at Monika's Books ~
~ Alejandra at Appraised Fiction ~
~ Way To Fantasy ~
~ Amanda at Once Upon A Book Dream ~
~ Raven at Dreamy Addictions ~
~ BookZone ~
~ Blair at Feed The Crime ~
~ Heidi at BookLoverBlogs ~
~ Maryam at The Road Less Read ~
~ Amy at Bookish Heights ~
~ Hannah at The Bookworm's Feast ~
~*~*~*~*~*~*~*~*~*~*~*~*~*~*~*~