Disclaimer: This book was sent to me by the publisher, JKS Communications, on behalf of the author, Kathleen Valenti, for an honest review.
Genre: Mystery/Thriller/Suspense
Plot: In the shadow of a past fraught with danger and tainted by loss, former pharmaceutical researcher Maggie O'Malley is rebuilding her life, trading test tubes for pill bottles as she embarks on a new career at the corner drugstore. But as she spreads her wings, things begin to go terribly wrong. A customer falls ill in the store. Followed by another. And then more. The specter of poisoning arises, conjuring old grudges, past sins, buried secrets and new suspicions from which no one is immune. As Maggie and her best friend Constantine begin to investigate, they discover that some of the deadliest doses come from the most unexpected places.
Opinion:
There I lay.
In my bottomless pit of book misery, with barely a flicker of light left to guide me out…barely a glimmer of hope simmering in my half-glass empty outlook.
A place where I succumbed to the endless flimsy writings of lackadaisical descriptions and characters. A position of easily hypothesized conclusions and plot directions.
A pungent prairie of bloodcurdling eye-rolls and overly dramatic sighs of "OH, COME ON!".
BUT THEN…
…out of NOWHERE.
I was WRENCHED from my abyss of sorrow and boredom, dropped into the witty palms of Kathleen Valenti, and delivered to the pages of snarky writing and perfectly dramatic depictions.
AT LAST!
I have been brought forth from the book depths of hell!
I can finally go on.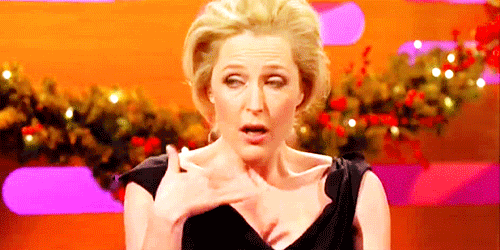 Maggie O'Malley has just her career as a pharmacy technician at Petrosian's Pillbox, but things aren't starting out so well. Maggie literally trips over the unconscious body of a Petrosian's customer in one of the drugstore aisles, with an assumed heart attack being the cause of his fall. But when two more customers are found unconscious, Maggie and the officials start to suspect foul play. When it leaks that there may be a string of poisonings affecting customers, the drugstore is shut down until further notice while an investigation is conducted. But Maggie decides to take matters into her own hands by searching for clues as to who may be cause. With a young girl with leukemia and her mother being some of the victims, and a seedy reporter with dubious intentions, Maggie must work quickly to find out what's happening. But a blast from her past will only make things more difficult, and more dangerous.
Kathleen Valenti is my new favorite suspense/thriller writer.
This lady just GETS it.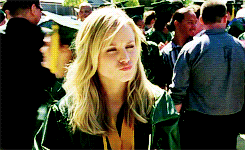 Too many times have I been forced (forced is a strong word, but I live for the dramatics) to endure the blasé characters who were meant to be relatable, but were really just annoying and overly love-obsessed like a young Aphrodite in a Twilight spin-off. Too long, have I guessed the killer before half the book was read, or fell asleep before then! *Sigh*…too many times have I dreaded the reading of a mystery story for the fear that it would turn out more sex-driven, and less who-done-it.
As Directed, is none of those things. This book was FANTASTIC, kept me reading into the late hours of the night, and is the reason for my disheveled appearance today. It was so good that my copy of the book is filled with colorful tabs of witty conversations and descriptions that I just COULDN'T get enough of. As I started reading the prologue, I knew this story was going to be a gem. In fact, I knew it in the first four sentences.
"Claudia Warren took too long to die.
She should have been dead when her lungs stopped inflating, when her brain stopped communicating with the rest of her body. But her heart kept beating, even as her cells began to necrotize and the blood pooled in her muscles.
Claudia couldn't even die right."
I found myself smirking the entire time I read because of the cheekiness in this authors writing. She has a purely refreshing gift for the dramatics, and she writes with an eloquence that exudes a facetious banter that literally makes you snort with pleasure. She has such a comical and fresh way with words, and she turns every mediocre action of a character into a sentence of poetic bliss!
"Brock crossed the street and looked over his shoulder. Maggie sank against the doorway of an apartment building, melting into shadow guarded by two cement lions. She held her breath as Brock studied the dark, reading the gloom like tea leaves, then released a slow stream of carbon dioxide as he resumed his trek."
The character of Maggie is incredibly relatable and a woman I wouldn't mind stalking…in books, obviously. She has gusto, a formidable sense of right and wrong, and literally has NO FEARS when it comes to danger. This girl reminds me a nosy and sarcastic blonde we all know and love, Miss Veronica Mars.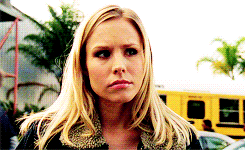 BUT what Maggie lacks in constant witty one-liners, her fiancé Constantine MORE than makes up for it. His repertoire of clichés and metaphors like "birds of a felonious feather" or "strangers on the train in D Minor" are TO DIE FOR, but his constant state of happy-go-lucky is really what makes me adore his character.
"They didn't need to make a plan. The didn't need to discuss. Like twins separated at birth, Maggie and Constantine were tied by an invisible umbilicus that united mind and spirit, sensing what the other knew, experiencing what the other felt. It was a connection that had guided them through a baptism of fire. It also came in handy while playing Pictionary."
But maybe the BEST aspect of these two characters is the fact that their love isn't being shoved down our throats and out our eye sockets. The author portrays moments of love and care between the two, gives evidence of their strong connection, but doesn't drown the reader in too much lovey-dovey. This story focuses on the PLOT, not the LOVE…and I couldn't be more thankful. I could tell their romance is a "friends first" type of love, and it really comes across strongly while reading.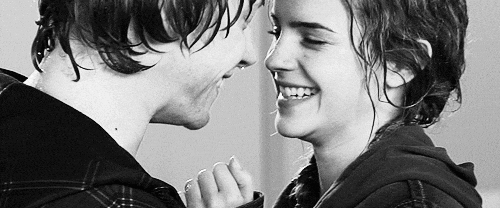 But the real gem of this story, is the plot.
The author took me through a lengthy maze of suspects and clues, possible outcomes and plausible reasons for who the culprit could be. But as soon as I felt like I was on the scent, Kathleen snuck in a trail of Reese's Pieces at the edge of the scene to distract me and lead me in a new direction! Very sneaky. What I appreciated most about this story though, was the countless layers that were created to mold this tale into a formidable thriller tale. It wasn't just a one-dimensional story of a killer with a grudge. There were side-stories that added dramatic effect, and minor characters that had minor roles, but who played a major part in diverting attention and/or crafting a brilliant synopsis. I really couldn't ask for more out of a suspense/mystery/thriller.
Did I mention that I haven't even read the first two books in this series?
That's right, I haven't.
But the story flowed so well, and cleared up moments from Maggie's past that I got by just fine without them. Though of course, now I've been hooked and MUST go back and read them! Sly Kathleen, very sly.