Disclaimer: This book was sent to me by the publisher, Houghton Mifflin Harcourt Children's Book Group, via NetGalley for an honest review.
Genre: YA/Fantasy/Retelling
Plot: Perfect for fans of RED QUEEN and UPROOTED, Crystal Smith's debut novel, BLOODLEAF, is an imaginative retelling of the Grimm Fairy tale "The Goose Girl" that takes a ghostly mystery and sets it inside an epic fantasy world.
Princess Aurelia is a prisoner to her crown and the heir that nobody wants. Surrounded by spirits and banned from using her blood-magic, Aurelia flees her country after a devastating assassination attempt. To escape her fate, Aurelia disguises herself as a commoner in a new land and discovers a happiness her crown has never allowed. As she forges new bonds and perfects her magic, she begins to fall for a man who is forbidden to rule beside her. But the ghosts that haunt Aurelia refuse to abandon her, and she finds herself succumbing to their call as they expose a nefarious plot that only she can defeat. Will she be forced to choose between the weight of the crown and the freedom of her new life?
Opinion:
Bloodleaf.
A Retelling.
Witches, Magic, Royals, Murder.
Two Kingdoms. One Arranged Marriage.
And a really big wall.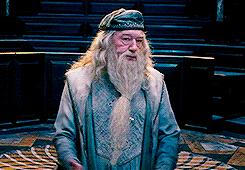 So……..
…is that it?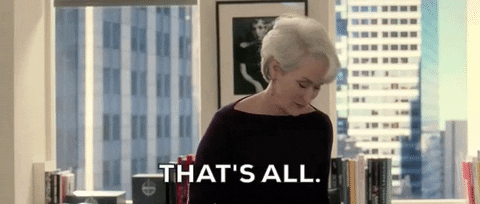 Bloodleaf is a retelling of "The Goose Girl" and tracks Princess Aurelia as she is forced to travel from her kingdom of Renalt to the kingdom of Achleva, after she is accused of being a witch. With an arranged marriage set between Aurelia and the sick prince of Achleva, Aurelia moves towards her set future with only duty propelling her forward. But when members of her entourage turn on her and attempt an assassination, Aurelia finds that a girl in her traveling party has taken her place and has entered Achleva disguised as the Princess, with her younger brother, the Prince, in tow. Alone and starving, Aurelia must try to make her way into Achleva to make things right and save her brother. But a run-in with a young man named Zan, and the threat of the wall of Achleva being shattered, Aurelia must decide if she should cower or use her powers to protect.
Bloodleaf isn't terrible.
I actually found it to be a semi-enjoyable and quick read. But it's never a good sign when reading a book, that you begin to feel like…you're just reading a book. Especially when said book is in the fantasy genre and promises magic, witches, poison and bloodshed. When I see "fantasy" next to a book, I know to expect a story and world that I would sell every possession I own to be in. I'm a hopeless dreamer and romantic, so I obviously look for books that will reflect the things that I cannot just physically manifest with a snap of my fingers (i.e. fae, magic, witches, royals, rebellion that actually works).
With that said, Bloodleaf had a ton of great qualities…but the continuous theme of rushed scenes, lax explanations, and a romance that feels rather out of nowhere, has left me feeling rather disappointed. The story started out great, pulling me in with the promise of death and an ever-fascinating, yet depressing, witch hunt. But as the story continues, I am left feeling like there were gaping holes begging to be filled, and several opportunities missed to envelop the reader into this magical world.
Seeing as how this is supposed to be a series, I am left REALLY confused as to why things were skipped over or so hurriedly explained? The author could have taken the time to allow me to connect with the characters and learn about them, rather than just give me a watery reflection of who they are. The plot felt rushed, the villain was overly obvious, and it just left a bland taste in my mouth. This story had SO much potential, but it fell incredibly flat for me and left me annoyed because it only needed some slight tweaking to be AMAZING.
I found Aurelia to be a decent character, but her development was incomplete. She grew up in a kingdom where witches are hunted and magic is kept secret, especially her own. But when she is in Achleva and beginning to use her magic and control it, it seems like one moment she has no handle on it and then the next she just knows what she's doing.
I kept feeling like she was just materializing into this character the author wanted her to blossom into, without there being any represented moments or time of her doing so. SHOW ME, DON'T TELL ME! She came across as a character who could have developed more and been given a bit more substance, because she just ended up one-dimensional and simplistic. In regards to Zan, he was slightly better off in the creative department, but still didn't meet the potential of what he could have been. He was witty, charming, sarcastic and slightly arrogant (which I loved), but there also wasn't enough put into molding his character. ESPECIALLY when it came to the romance between Aurelia and Zan! The relationship made me feel so confused and flustered because of how forced it was. At one point they are just regular ol' chums, and the next they are madly in love?!?!?! Can I just get a little romance build, please?!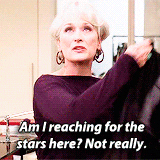 Overall the story started off strong, but it just wasn't tied together as much as I would have liked. It isn't a horrible book and I think most of you will enjoy it, but it isn't up there with ACOTAR or The Folk of the Air books by way of how the story builds and unfolds, or the characters. I would say that this is probably one of those stories you just have to try for yourself, because I think there will be a lot of mixed opinions on it. I just know that for me, Bloodleaf twas a dud.