Friday may be the

Binding of Bindings

day, but

Women Day

is

EVERY

day!
LADIES

!
Put those stomping boots and heels on, push the hair out of your face and don't even bother to look like anything other than the complete

BADASS

that you are!
We're stepping out of the shadows and landing

SMACK

dab in the middle of the book hierarchy!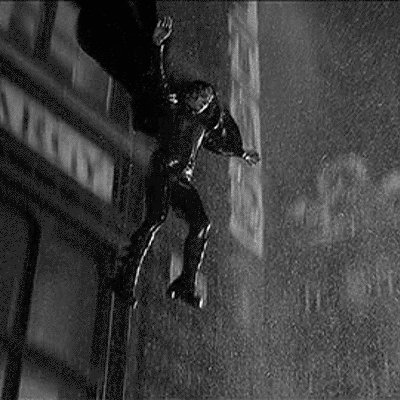 We came to obliterate the competition with style and flawlessness.
We came to show these guys

JUST

how we do things!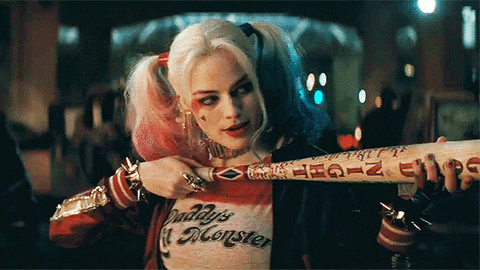 These women take no prisoners, get the job done

THEMSELVES

, and

DEFINITELY

don't need any Heroes to save them.
Welcome to the

She

roes!
Step aside lads, the women are taking over this post.
18 Badass Female Authors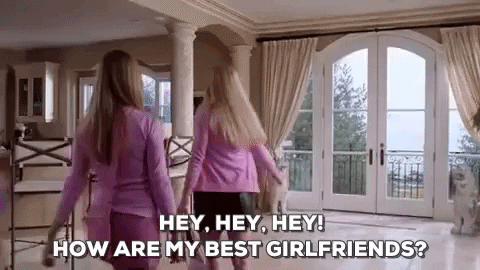 ~*~*~*~*~*~*~*~*~*~*~*~*~*~*~*~
1. Maggy Farrell

Guilt Trip is a YA/Adult Paranormal Suspense story about a sixteen-year-old girl named Melissa. After surviving in a car accident where her mother perished, she travels with her father to the English countryside on holiday.
Strange things start to happen by way of a woman screaming for help, and unexpected visions. But let me tell you one thing about this story, you will NOT expect what happens. If you love a good blindside, read this story!
You won't be disappointed!
(See my review here)
2. Angie Grigaliunas
Are you guys tired of me talking about this series yet?
Too bad.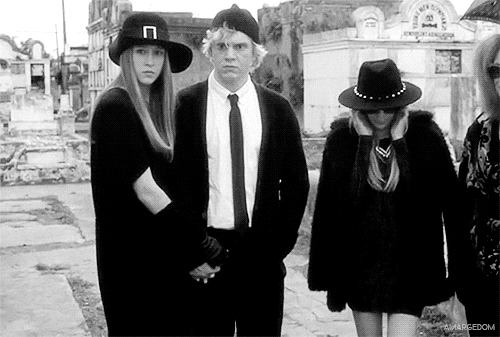 This series just might be everything your feminist heart desires…or…despises?
It follows two sisters who live in a place where Hulcondans rule over the people as their protectors, but also use their power as a means to get what they want. For Rabreah, the Hulcondans are corrupt and need to be taken down. But for Ariliah, they are who she trusts without a doubt.
This series is AMAZING and one i have become utterly obsessed with! These two female characters transform into strong and fierce characters who you will fall in love with. There is danger, murder and a TON of mind games.
Though I think Angie Grigaliunas is trying to kill me with this series, I still love her.
(See my review for book 1 here and book 2 here)
3. C.L. Clark
C.L. Clark is one of the first authors I had the pleasure of working with!
She has a knack for the ghostly Thriller/Suspense stories, and knows just how to pull the reader in and keep them interested until the last page.
Opening the Veil is about a young woman named Cassie as she delves into her new talent of being able to speak to spirits. But then she discovers that a paranormal entity is using her neighbor as a puppet while it goes on a killing spree. The series continues with A Brighter Light and tracks Cassie as she learns to hone her abilities and help spirits move on.
I have not yet read Staring Into Darkness, but it is on my TBR list and I am excited to get to it! It is a collection of ghost mysteries that promise to give a little spook and a lot of thrill!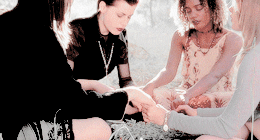 (See my review for Opening the Veil here)

4. T.L. Schaefer
T.L. Schaefer has MANY books, so I am just going to give you the covers of the four that I know the best.
The C.A.S.I. series, Behind Blue Eyes and Shoot to Thrill, are a few favorites of mine that I read some odd years ago. It follows crime-scene photographer Sara Convington as she tracks a serial killer and works to catch him before his next killing. The series is SO exciting and there is even a little romance involved, if you like that sort of thing.
The C.A.S.I series is a great suspense thriller with a badass female lead. There's just NOTHING better than a woman that is intelligent and can kick some ass!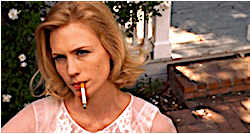 (See my review for book 1 here and book 2 here)
5. H.A. Leuschel
H.A. Leuschel is the QUEEN of combining psychology and fiction short stories!
Her book Manipulated Lives has five stories that each showcase how people can be manipulated by others and how to deal with it. These stories touch on abuse, narcissism, overbearing parents, first love, and even friendship and acceptance.
This collection is so beautiful and breathtaking. You will read through it so fast, but try to savor every story and every moment!
(See my review here)
6. Kathleen Valenti
Did you guys see my review for As Directed?
It was…SPECTACULAR!
This author writes in a way that is just perfectly dramatic and snarky, it feels like poetry for the reader that loves when sentences are explained in creative ways rather than just saying someone turned around and breathed.
I was given As Directed in exchange for a review, and yes, it is book three in the series. I HAVEN'T read books one or two, but I am most definitely planning on doing so.
As I said in my review, Kathleen Valenti is my new favorite suspense/mystery/thriller writer.
(See my review for As Directed here)
7. Talis Jones
Okay…I haven't read this yet…
But don't you judge me!
I was gifted this story by Talis Jones in exchange for an honest review, and i am hoping to make it my next read. It's got the dystopian/wild-wild-west vibes and is set in the future after the U.S. has fallen. It follows a girl as she tries to navigate this new world…and that's honestly all I know.
This one is REALLY shrouded in mystery, but I am really liking that aspect of it. It seems like MANY writers are leaving their book descriptions vague, but that just makes them more alluring. I can't wait to find out what happens, and judging from a few Goodreads reviews, some unexpected things are going to take place!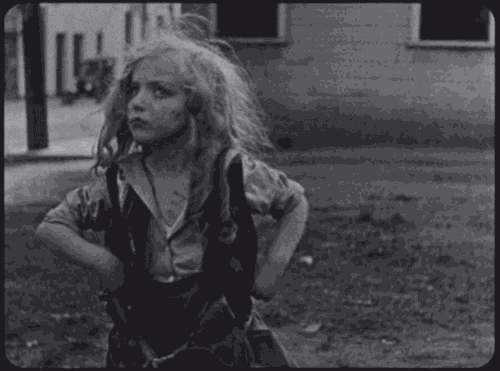 8. Meg Anne
The Chosen series is a Paranormal Fantasy about a girl named Helena who is plucked from her simple life and told she is the prophesized ruler of the Chosen, those who are blessed with magic and powers.
I have read the first book in the series and have the next three on my long, long list of books. Helena is a fierce, badass female lead who you will absolutely fall for. The best part is, she turns into this fearsome demonic all-powerful queen.
Um….to die for!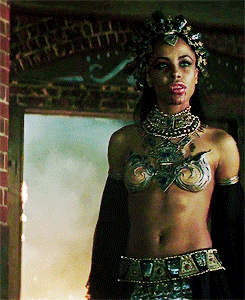 (See my review for Book 1 here and Book 2 here)
9. Rebecca L. Carpenter
I JUST mentioned Butterfly Bones in my YA Reads for the Young YA post last week, but i am still going to mention it again!
Rebecca Carpenter has come up with SUCH a unique and beautiful concept for these books, and i can't believe more people don't know about them! The Metamorphosis series is about a ril named Bethany who was born with a rare bone disorder that keeps her body from growing. Though she is a teenager, she physically looks like a child. The story is about how her father is trying to find a cure for her by using butterfly hormones, and how Bethany goes through social situations with her condition.
Though this story sounds like a Fiction/YA/Contemporary…it is…but it isn't.
It transforms into this beautiful fantasy story that is both heartbreaking and sweet.
Do your inner child a favor and read these.
(See my review for Book 1 here)
10. T.S. Pettibone
T.S. Pettibone is the pen name for identical twin sisters Bittany and Nicole. Together they wrote the Sci-Fi/Fantasy Hatred Day series, and is set in 2052. Hatred Day marks the day when Earth was inhabited by an alien race that eventually lead to an environmental uproar. As an Inborn, Snofrid and her people are enslaved by the alien race, but worst of all, she wakes up with her memories stolen.
The first book in the series was AMAZING and I have been patiently waiting for the release of book two. I am not sure when it will be released, but i am hoping it will be soon. The Pettibone sisters possess such creative minds to come up with this world, and i thank them SO much!
  If you are as obsessed with this cover, and with a post-apocalyptic style of world where everyone is in gas masks, please read this.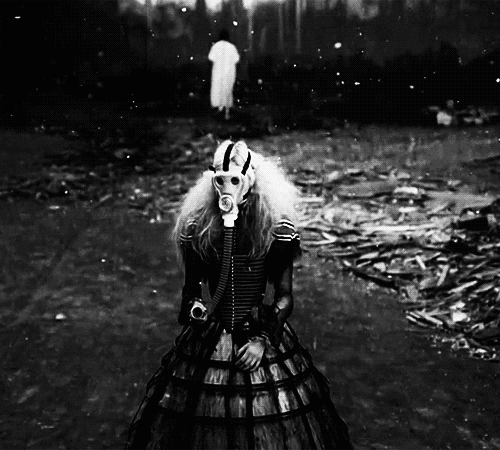 (See my review here)
11. Cyndy Drew Etler
Ready for something heavy?
The Dead Inside is a true story about author Cyndy Etler's experience in a "tough love" camp run by Straight, Inc. The camps were drug rehabilitation centers for troubled and out-of-control youths, and were extremely popular during between the late 70's and early 90's. Many of the children and young adults brought to these camps weren't even on drugs, but were sent there because their parents didn't have any way of dealing with them.
The experiences in these camps were both horrendous and shocking. Countless reports of physical and mental abuse have been reported during and since the closure of the camps, which can be found at http://survivingstraightinc.com/
The Dead Inside is Cyndy's story of her time in one of these camps, and We Can't Be Friends is the story of her struggles in society and her own mind after being released. It is almost unfathomable to know that this story is true, but I am so grateful to have been able to read it.
(See my review for Book 1 here)
12. Kelsey Sutton
Gardenia is another great story that barely anyone has heard of, and I HAVE NO IDEA WHY!
The reason I love Kelsey Sutton is because she is gifted with a mind that comes up with the most CREATIVE ideas for books, see below:
Main Character Ivy has the ability to see the "countdown clocks" over everyone's head, which indicated when that person will die. Though she has tried to save lives, she has never been successful and her own impending death is just on the horizon. But then girls start disappearing, and everyone begins to pint the finger at Ivy.
Now, I have not read Smoke and Key, Some Quiet Place or Where Silence Gathers, but I LITERALLY just put them on my TBR list because I just now came across them.
Smoke and Key is about a girl that awakens in the dark to learn that she is dead, has fallen from her grave and now resides in a place called Under. With no recollection of who she is or what happened to her, she tries to find a way out.
Some Quiet Place and When Silence Gathers is an interesting spin on emotions. Elizabeth doesn't feel emotions, she seems them in human forms. None of the emotions can touch her, except Fear, who is her constant tormentor.
I'm a lover of anything dark and grim, and I think we can agree that Kelsey Sutton is too. If you share this strange deathly love with us, I highly recommend these books.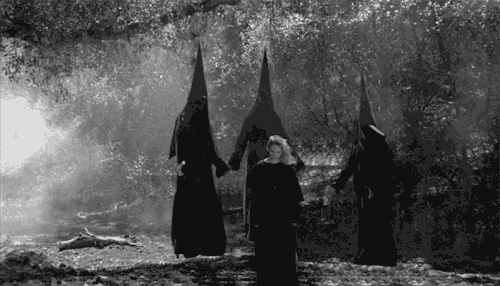 (See my review for Gardenia here)
13. Elizabeth Langston
I Wish is an adorable story about a girl who is forced to provide for her family and bring money in, with very little time for herself or to be a teenager. One day she comes across a music box at a flea market, and out of the box comes a genie willing to grant her one wish each day for a month.
It is a sweet and innocent story of friendship, strength, romance and doing what is right. A great story for all ages, and one all of us can relate to. I mean come one, who wouldn't want to come across a genie?!
(See my review for Book 1 here and Book 2 here)
14. C.J. Anaya
The Prophecy series!!!
A series that starts out in modern times and goes back to 1000 A.D. There are gods, tyrannical rulers, and magic galore!
Hope starts out as a teenage girl in present times in book one, and by books 2-4 she learns that her previous life was lived as a Princess of the Kagami Empire. Her father was a cruel ruler that used her healing powers for selfish purposes. The story goes through both of her lives and the demonic threats that plague both.
It's a fantasy series with a lot of romance, and a lot of action. It's like a new-age Mulan/Crouching Tiger Hidden Dragon story.
(See my review for Book 1 here, Book 2 here, Book 3 here and book 4 here)
15. Mary G. Thompson
Flicker and Mist is set in a world where some people can Flicker, become invisible in an instant, but not without great threat against their life. Myra learned of her ability as a child, and since then her parents fought to keep her ability a secret. Because is a Flickerkin is discovered in New Heart City, they can be put to death.
I am ALWAYS looking for a story that is different and creative by way of plot and concept, and Flicker and Mist is one of those stories! It is so creative and exciting to read, and a story I wish I could fall into because my dream superpower is to become invisible at will!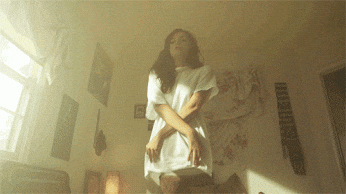 (See my review here)
16. Elsie Chapman
DID YOU READ ALONG THE INDIGO YET?!
I have been ranting and raving about it for months now!
You know the one I'm talking about. Where people go to commit suicide, where a girl skims their bodies for money and valuables, and the one where said girl lives in a boarding house for woman who serve Johns.
Dreamy, right?
(See my review here)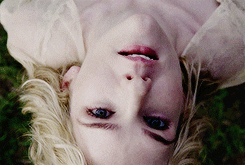 The Dualed books are ones I have seen around, but haven't gotten to read yet.
In this series every person has a genetic alternate, and one they must kill by their twentieth birthday in order to live. West thinks that she is the superior Alt until tragedy strikes, then she begins to question her very existence.
17. Stacey Marie Brown
THIS is the Big Kahuna of the Paranormal Romance books!
This series has magic, werewolves, faeries, goblins, demons and Dark Dwellers. Which is what our main character Ember is. After being thrown out of her school for accidentally causing an explosion, Ember is sent to a facility for troubled teens. There she learns who she really is, and which world she actually belongs in.
It's like Twilight, if Twilight was written better and wasn't so mushy.
This series is a MATURE YA/Adult series, so fair warning!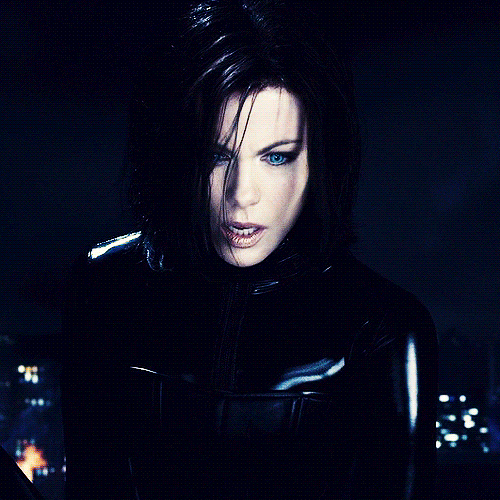 (See my review for Book 1 here)
18. Claire Warner
Amber Sky is the first book in the C.O.I.L.S of Copper and Brass dystopian/steampunk series. It is about a girl that is thrust into court life after making a deal in order to save her family from starvation. It has been featured MANY times on my blog and is one I cannot wait to continue…if the next book ever comes out..
(See my review for Book 1 here)
~*~*~*~*~*~*~*~*~*~*~*~*~*~*~*~
You know the deal ladies, stay witchy and keep on being a badass!