Binding of Bindings #15

isn't just for the gallant, creative and amazing male authors out there!
Apparently, it's also for a

TON

of Science Fiction stories that will make your head

SPIN

!
The ladies had their turn, now it's time for the

MEN

!!
~*~*~*~*~*~*~*~*~*~*~*~*~*~
~ 10 Male Authors You NEED To Know About~



~*~*~*~*~*~*~*~*~*~*~*~*~*~
1. Michael Duda (M. Duda)
Michael Duda.
The author with the ability to reach into your mind, flip your thoughts sideways and upways, and then leave you lying there questioning your entire existence.
He's an author of a collection of Shadow Books: A Cat Will Play, Bedtime for Seneca and Deny the Father. Each book contains three to five short stories, and each one will hurt your heart, your morals, or both. Some are creepy an show the negative side of human nature, and some show the beauty in life.
He has become one of my favorite authors because he can take such a simple interaction between characters, and turn it into one dripping with a thousand different meanings.
His latest release was Stars in the Winter Sky (see my review here) and it was, as usual, a delicate and wistful story. It follows two women as they travel into the woods to find the Winter Revelers, a supposed group of people who mysteriously perished.
If short stories aren't your thing, it doesn't matter. Read these books.
2. Evan Ronan
Evan Ronan has a special place in my book heart.
He is the VERY FIRST author to send me a book for review, and it was the first in his series, The Unearthed. The series follows Eddie McCloskey and his team of local ghost hunters as they travel around the country investigating claims of paranormal activity. The series can get quite dark, scary and gritty – so definitely for an older audience.
The series has 7 books in total, and they are so addicting. So I suggest just buying them all at once 😉
Otherworld is Ronan's first attempt at a YA Fantasy story…and he killed it! It is a hugely imaginative and creative story filled with giant Venus flytraps and talking trash bins. It is guaranteed to make every reader feel like a kid again.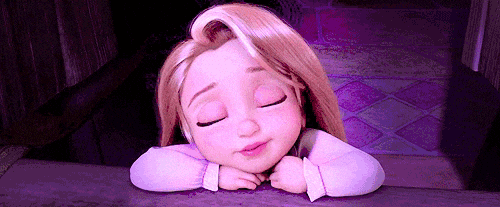 3. Arnulfo Cantarero
Emotions is a Sci-fi/Fantasy about an extraterrestrial being who is born to human parents to live a life as a human, in order to better understand human emotions. The reader follows Jason Ariaz as he grows and navigates a world he has trouble understanding. With the assistance of his implanted thinking computer, Jason is able to better understand the feelings of humans and hopefully feel them himself one day.
This is the first book in a series, and hopefully the next one will be releasing soon. It is a really interesting and unique idea for a story, and one that immediately grabbed my attention.
This author just knows how to think outside of the box!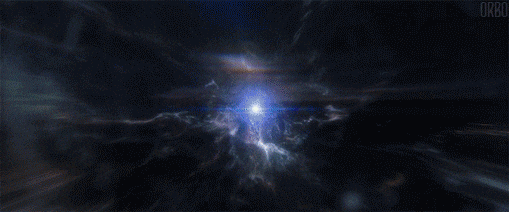 4. Cory Barclay
Another HUGELY talented author is Cory Barclay.
He has historical fiction DOWN, but where he really shines is his plot development and his amazingly dynamic characters.
His Of Witches and Werewolves series is a little Fantasy, a little Mystery/Horror and you guessed it, a Historical Fiction. It's set in 1588 in Germany, and is based loosely on actual events that went on for about 20 years of the "Werewolf of Bedburg". It jumps between various characters who are affected by the gruesome murders taking place in the countryside, and the series goes on to weave a haunting and disturbing tale of treachery.
This series started my Historical Fiction obsession, and it will always be one of my favorites due to his multitude of themes.
(See my review for book 1 here)
5. Doug Goodman
For all you adventure seekers who love a science fiction twist, Doug Goodman has you covered!
Goodman's Zombie Dog series follows main character Angie Graves, who trains dogs to work with law enforcement to sniff out anything from guns to bodies. But when Angie and her dog come across a cadaver with a giant wasp attached to it's skull, she changes up her line of work as a zombie tracker. After finding a half-dead and brutally beaten dog on the side of the road, Angie brings him back to health and begins training him to track the zombies that are taking over Colorado.
I am currently reading the last book in the series, and I am reading as slow as I can so this adventurous tale doesn't end.
Goodman uses his real-life experience as a former search and rescue worker and love for the outdoors for his inspiration into this series, and you can REALLY tell that he knows what he's talking about. His writing is superb, detailed and the reader will get lost in his story.
6. Jonathan Ballagh
Another Sci-fi series for your inner child to drool over.
The Quantum Door and The Quantum Ghost or books 1 and 2 in The Quantum Worlds series, but can definitely be read separately if desired.
The Quantum Door follows young brothers Brady and Felix as they stumble upon a door to another world where A.I.'s have taken over, and are slowly crumbling the world into nothing short of danger. The Quantum Ghost goes back to the same world where A.I.'s and "Elder Minds" rule, but follows a young girl named Remi Cobb.
Jonathan Ballagh is an expert at Science Fiction writing. He can easily transport the reader into another dimension that feels both exciting and frightening, while keeping the reader completely enthralled throughout.
This author is the reason for my love of Science Fiction now, and if you just read his books, you will know why.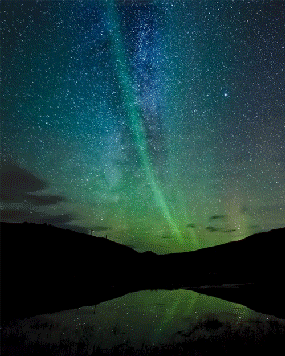 7. Peter Brunton
I reviewed The Stolen Child back in 2015, and was BLOWN AWAY by Peter Brunton and his writing.
This book, is beyond AMAZING.
As I said in my review: "This book has literally robbed me of my acceptance of living in this ordinary world we call reality, and thinking that it was enough for me to escape into made up stories once and awhile. "
It's THAT good.
The Stolen Child is a YA Fantasy set partly in London, and partly in a place called the Borderlands where flying ships and a floating Utopian society resides. It flips between two young female characters who live in different parts of the world, but are pulled together by strange events that happened before their births.
It is a WILD, magical and action-packed ride and I am f*****g shocked that it doesn't have more review on Goodreads. This author is a born story-teller. His writing is flawless, his story building is vivid and creative, and I just can't get enough of this book!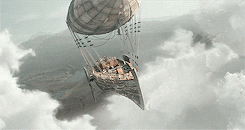 8. Mark C. King
I have had the IMMENSE pleasure of working with Mark C. King in all four of these books as an Alpha reader through his editing process, and was even written into Whispers of Bedlam Asylum.
I was made into a woman in an insane asylum.
Fitting? You know it.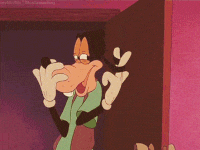 The first three books are in the Sigmund Shaw series, which is a Sci-Fi Steampunk adventure collection. It follows Sigmund Shaw who has a penchant for breaking the law, but naturally only for good! The series is filled with gadgets, motorized carriages, and some rather sinister happenings.
The Book Reapers is set in England in 1891, where Naomi Gladwyn is sent to live in a work house after the mysterious death of her parents. It is a curious and riveting tale of a group known as the Book Reapers, who are a secret society who work to protect the world from the emotions that books can bring out in a person.
Mark is an amazing writer and one who has grown and improved so much over the years. I definitely recommend giving his books a try!
9. Robert Pence
Robert Pence is a fantastic writer of young Middle Grade books filled with mystery and SO much imagination!
One Deed Dude follows Otis who is cursed to only do one good deed a day after accidentally killing a gypsy boy-scout. Enraged by the accident, the mother of the gypsy boy-scout curses Otis to only be able to perform one good deed a day or else suffer terrible living nightmares.
Thump Squash is the tale of a creature who kidnaps children and chops off their feet. After the disappearance of eleven-year-old Billy, his friends go on the hunt to find Thump Squash and get billy back.
Both stories are delightfully spooky and unique for their strange plots, but ones that are WAY too good to pass up. Robert Pence is a witty writer who gives his young characters thoughtful and incredible voices.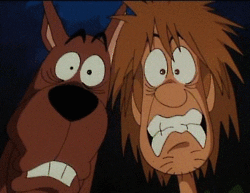 10. Gary McPherson
I was just introduced to Gary McPherson by JKS Communications when they sent me this book for review, and I was pleasantly surprised with his writing and story.
So much, that he has been given the honor of making it on this weeks book list! 😉
Joshua and the Shadow of Death is the first in the fictional Berserker series. It is the story of a childhood development psychologist that diagnosed two young boys with Berserker syndrome, a condition that causes the person to fly into a blind rage, and how he guides one of the boys through adulthood. After the father of one of the boys is found dead, the obvious suspect is his son who has been known to become quite angry and violent.
The reader is taken on a "who-done-it" ride, while also getting some interesting insight into the psychology of children.
~*~*~*~*~*~*~*~*~*~*~*~*~*~
As usual, stay witchy!