Disclaimer: This book was sent to me by the publisher, Random House Children's, via NetGalley for an honest review.  
Genre: YA/Mystery/Thriller
Plot: It's a school completely off the grid, hidden by dense forest and surrounded by traps. There's no electricity, no internet, and an eye-for-an-eye punishment system. Classes include everything from Knife-Throwing and Poisons to the Art of Deception and Historical Analysis. And all of the students are children of the world's most elite strategists—training to become assassins, counselors, spies, and master impersonators. Into this world walks November Adley, who quickly discovers that friends are few in a school where personal revelations are discouraged and competition is everything. When another student is murdered, all eyes turn to November, who must figure out exactly how she fits into the school's bizarre strategy games before she is found guilty of the crime…or becomes the killer's next victim.
Opinion:
You know those books you come across that sound AMAZING, like they will be an EXACT fit for you, and are already praised and LOVED by EVERYONE?
And then you start reading it, all giddy and excited for what's to come…
…but then you get about 60 pages in and are just kind of like…
Yeah.
…
Killing November.
November assumed she had a normal upbringing, that was until she arrived at Academy Absconditi. Here, the students aren't animated with conversation, worried about calculus tests and pining over who will ask them to homecoming. Their movements are deliberate, and they are masters at mind games and killing. So why would November's father leave her in a place like this? Where the teachers enact an "eye for an eye" punishment system,  family secrets are to be kept hidden for one's safety and students keep turning up dead? Surrounded by people who assume she is weaving a clever game of innocence and daftness, November is thrust into a world she can barely navigate, all the while trying to learn the secrets of her family and who she is.
Killing November is a YA Mystery dripping in deceit, manipulation, darkness and brutality.
I witnessed all these themes and more while reading.
But in the end, all I was REALLY left feeling,
was indifference.
It started out great. November describes being named after a maple tree, how her father describes her as "too trusting", and having awakened in dungeon-like room with little idea how she arrived there. Who wouldn't be intrigued? As I started reading more, I learned that November is just like most of us readers – not entirely proficient in the art of deceiving and killing people via poisons, a bow and arrow or a set of freshly sharpened knives.
Woe is us for our normalcy.
She knows nothing of Strategia – an ancient secret society of spies and assassins, has barely heard a whisper about the Families of the Strategia who are responsible for pulling the strings behind MAJOR historical events throughout history, and has no idea how she fits into any of it. So as the story started picking up and November was thrust into her new lessons, I started noticing a constant theme of wishy-washiness with this character.
For most of the story, November is running around like a confused goose saying and doing the wrong things. I don't blame the poor girl either, this school sounds like a nuthouse. But when November is given a task in lessons to steal a scarf off another player in the dark, or throw knives at targets…she becomes arrogant and cocky and just magically knows what she is doing.
Look, I love a confident character who has witty comments and a snarky attitude.
I know that she had a little training in these areas as a child.
But when the main character acts like a deer in headlights for 80% of the book, and has a few random and brief moments of god-awful one-liners boasting her perfection, it's a turn-off.  After the first instance of this, and the multiple continuances of her silly demeanor and confusing personality after, I became increasingly checked out.
I almost DNF'd this book about 15 times, but kept at it because so many other readers were telling me how much they loved it. So I forced myself to keep reading…and reading…and…reading. In the end, they were right in some cases. It DID get better. But it wasn't amazing and unforgettable.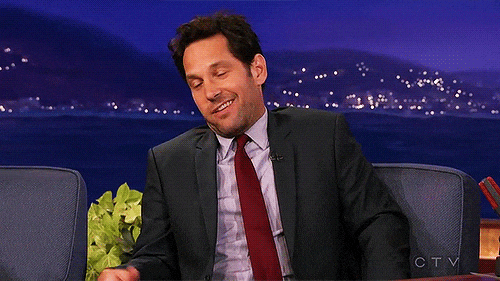 It was just okay.
I really wish I could have fell in love with this story more, because the suspense was there. The mystery and grittiness were shouting through the pages, but I just couldn't connect with November or any of the other characters for that matter.  The romance element was lacking in that it felt shoved together rather than formed naturally, and the friendship between Layla and November felt stiff. I just wasn't invested in this read at all, and for that I am truly dismayed.