We are coming to the end, my dear

book stalkers

and

murderers

.
The end

of

April Showers

, or for some of you, the hopeful end of that never-ending

April Snowfall

.
But look

UP

my loves!
With the end of

April

, comes the start of

MAY

!
It's going to be

amazing

.
GLORIOUS

.
Positively, downright, breathtakingly

FANTASTIC

!
So saddle-up

gorgeous

, because I'm taking you with me!


~*~*~*~*~*~*~*~*~*~*~*~*~*~
~* My 10 Anticipated May Book Releases *~
~*~*~*~*~*~*~*~*~*~*~*~*~*~
1. The Life of Death by Lucy Booth
Release Date: May 2, 2019
Genre: Fantasy
Let's start this post out cheery, shall we?
The Life of Death is about the brooding beauty of bleak.
The soother of sordid slip-ups, sadness and silence.
It is Death, himself.
Or in this case, Death HERSELF.
As Elizabeth is awaiting her sentence to burn at the stake for being a witch, she is visited at her cell by a man who offers her a deal. One that will give her immortality and allow her to escape death, all she needs to do…is become Death itself. She accepts the offer, and begins her life escorting souls over the threshold.
But when she falls in love and tries to end her deal, she is tasked with giving the man who save her 5 lives in exchange for her own.
Sounds AWESOME, right?!
2. The Ember Blade (The Darkwater Legacy, Book 1) by Chris Wooding
Release Date: May 2, 2019
Genre: Adult/Fantasy
An Epic Fantasy SURE to make you lose sight of reality!
The Ember Blade follows Aren on his quest to retrieve the Ember Blade in order to free his people from slavery. It is promised to be an adventurous and fast-paced thrill ride, and one that any lover of fantasy can get lost in.
It's Lord of the Rings meets The Sword in the Stone…and honestly. who doesn't want that?!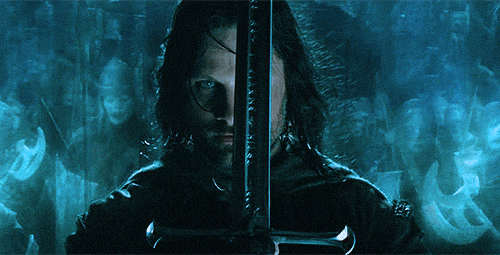 3. Nocturna (A Forgery of Magic, Book 1) by Maya Motayne
Release Date: May 7, 2019
Genre: YA/Fantasy
I mentioned Nocturna previously in my 12 Upcoming Book Releases Gifted By Publishers post two weeks ago, but shhhhh…
You want to hear this again.
It's about a faceshifter named Finn who is tasked with an impossible mission, and a Prince who is looking for a way to bring his brother back from the dead. Their lives collide in chaos as they unleash a power that could bring the world to an end, unless they can stop it.
This is one I am REALLY looking forward to, and one that gives me tingly vibes of nostalgia to A Face Like Glass and Lysandra from Throne of Glass.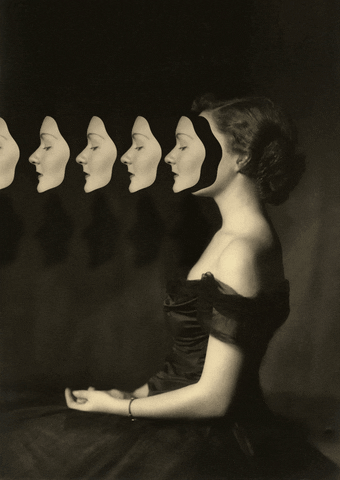 4. Stepsister by Jennifer Donnelly
Release Date: May 14, 2019
Genre: YA/Fantasy/Retelling
Retellings make the world go 'round, ESPECIALLY Cinderella retellings!
We all know the tale of the mean, ugly and dim stepsisters…but come on guys.
Where's the COMPASSION?!
Stepsister tells the story of Isabelle who has spent her entire life living in the shadow of Cinderella. She has tried to match the beauty and sweetness of Cinderella her entire life, only to chop away pieces of herself in order to become something of desire for others. Surrounded by those who value beauty above all, she feels pushed down and set aside. But when she gets the chance to change her life for the better, she is able to prove just how strong she really is.
I can already tell this isn't going to be some fluffy Disney retelling. It's a story of empowerment, self-love and learning to stop trying so DAMN hard to please other people.
I am SO on board.
 5. The Living God (Book 1) by Kaytalin Platt
Release Date: May 12, 2019
Genre: YA/Fantasy
Two mages – Saran, a Princess with the ability to manipulate time, and Keleir, a fire mage whose body is the host for a demon and who is foretold to be The Living God. Their two lives become intertwined, and are brought together by fate. But the eventual end of the world is near if Keleir does indeed fulfill the prophecy and become a living God. 
The Living God has some pretty great reviews up right now, and I am getting really excited to read it. It sounds like a super exciting fantasy that definitely sounds unique.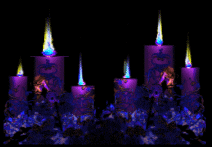 6. The Confessions of Frannie Langton by Sara Collins
Release Date: May 21, 2019
Genre: Historical Fiction/Mystery
This Historical Fiction/Mystery is a story of suppression, love, social norms and of course…murder.
Set in 1826, Frannie Langton is being tried for the murder of her former employers whom she worked as a maid for. In a world where she is thrust down for her race and classification, Frannie recounts her story of what really happened.
From the reviews I have read so far, this story sounds like it is going to be a sorrowful mystery that will grab your attention!
7. The Bone Charmer by Breeana Shields
Release Date: May 21, 2019
Genre: YA/Fantasy
In Saskia's world, there are multiple types of bone magic, and one's she desires more than others. But when Saskia is assigned to train as a Bone Charmer, which is the same as her mother, and a love reading matches her with an undesirable boy, she is split between a life she wishes for and a life she is foretold to have.
I found the premise for this story to be really interesting, and am hoping it has a dark and gritty feeling to it. I love a bit of magic, so hopefully this will turn out to be a winner!
Plus, I am getting completely lost in that COVER!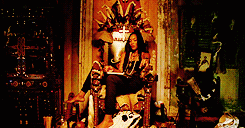 8. The Missing Season by Gillian French
Release Date: May 21, 2019
Genre: YA/Mystery
When Clara moves to the broken-down town of Pender, all anyone ever seems to talk about is the Mumbler – a monster that lives in the marshes and steals children on Halloween night. As Clara becomes attracted to a group of misfits who are love to weave the frightening tale, Clara knows that it is all just imaginary. Isn't it?
I feel like this story can go a MILLION different ways, and I am so curious to see where French takes this story.
Is there actually a monster? Is one of the kids going around killing people?? Does it have NOTHING to do with the Mumbler?!
Time will tell.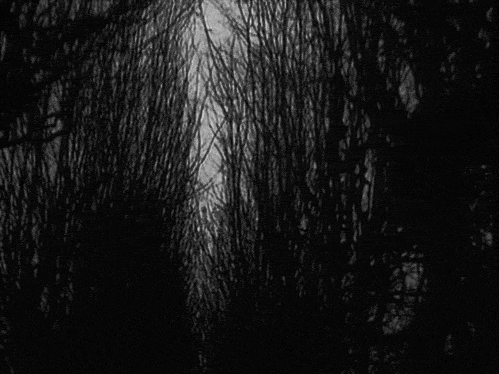 9. Stay Sexy & Don't Get Murdered: The Definitive How-To Guide by Karen Kilagariff and Georgia Hardstark

Release Date: May 14, 2019
Genre: Nonfiction/Crime/Autobiography
This isn't a crime novel, it's a self-help book.
The authors, Karen and Georgia, have a well-known podcast called My Favorite Murder where the two women discuss murders and relate it to everyday life.
Confused? So was I.
Basically this book, and their podcast, is about staying alive and how to do it flawlessly. The authors share personal stories and experiences that range from depression and eating disorders, to how to live happily and be the best version of yourself.
If you've heard the podcast, I know you're 100% ready for this. But if you haven't, I suggest jumping in and enjoying the comical musings of these two ladies who are OBSESSED with murders.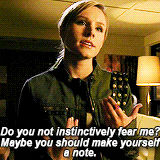 10. The Kingdom by Jess Rothenberg
Release Date: May 28, 2019
Genre: YA/Sci-fi
Robots and a high-tech world straight out of a video game.
SWOON!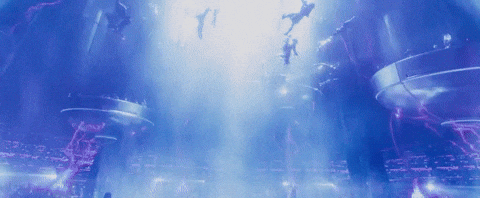 The Kingdom is basically a virtual theme park similar to Ready Player One (hopefully you have read the book or seen the movie) where there are virtual creatures, extravagant buildings and you can do anything you want.
Ana is a robot princess, one of seven Fantasists who are created to bring your dreams to fruition. Though human emotions and feelings aren't made up in Ana's code, she suddenly falls for a guy named Owen. But when Owen is found murdered, Ana is blamed and put on trial.
If you are a gamer like me, then you are probably doing a happy dance for the release of this book. It's my favorite fantasy elements mixed with gaming, strange creatures, a mystery and the never-ending psychological question of "what makes a human, human?".
ALL. Wrapped up. Into one. Giant. Sci-fi fest.
SO stoked!
~*~*~*~*~*~*~*~*~*~*~*~*~*~
I'd love to hear what books you guys are excited to read in May, and what ones I didn't mention in this list!
Let me know!!
As always, take care and stay witchy! ❤