Disclaimer: I was sent a copy of this book by the author, Doug Goodman, for an honest review
Genre: Fiction/Horror/Suspense
Plot: You have to be there for your dog. On any search, your dog is the only one who didn't volunteer for this work.
Murder has always been there for Angie. He stood loyally by her side in the Colorado wildfires, and he led her to safety in Big Bend National Park. But now they are hunting zombies in the city, joining the City of Houston Zombie Task Force. Their mission is to discover the source of weaponized zombies and prevent gangs from using them. Working with police detectives and curanderos, Angie and Murder work their way through Houston's criminal underworld, but at what price? Angie must remember, Murder is her responsibility, and he is her loyal friend. Can she protect him as well as he has protected her?
Opinion:
H–O–L–Y S**T, Doug Goodman.
You just took this zombie series to a whole new level of disturbing, dark and twisted!
GOOD–BYE fluffy tale of a woman and her dog hunting corpses controlled by giant wasps…
HELL–O seriously deranged, body tensing book of 100% pure horror!
I can't…look…away…
I love it.
They succeeded in the Colorado wildfires and survived the dangerous chase into Big Bend National Park. But back in Houston, "Ground Zero" for the wasp outbreak, Angie and Murder's zombie tracking services are needed more than ever. Reports have been flooding into Houston PD of gangs weaponizing zombies, missing persons reports, and suburban homes that may be hiding monstrous creatures. Enlisted to assist the Houston Zombie Task Force, Angie and Murder begin working diligently to hunt the living corpses into extinction, all while helping form the Zombie Squad of other tracking dogs. But as the task force comes closer to uncovering the reason for the disappearances and Frankenstein zombies, they find something much more grotesque than they had ever expected.
Run for your lives, kids.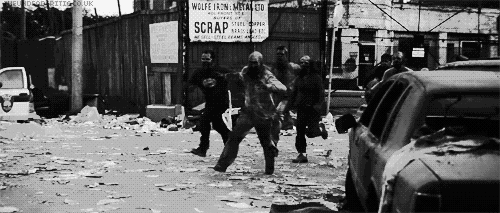 The wasps are multiplying.
…
I am honestly SO shocked with Zombie Dog, I'm not even sure how to begin.
I have fallen in love with Angie and Murder over the years, looked forward to their amazing and dangerous adventures, and delighted in their resilience. So as I began book 3 in the Zombie Dog series, I expected to feel much of the same mild, skin-crawly vibes and elated adoration for these two amazing characters. But what Doug Goodman has given the reader in this installment is…
…so much more than I could have ever asked for in this series.
I am severely disturbed by the gruesome evolution and reproducing of these zombies, obsessed with the Curandero elements, and beyond impressed with the detail and OBVIOUS research this author has done. Books 1 and 2 don't even compare to the gut-punch that this book is! It is horrific, it is emotional, it is touching, exciting and borderline demented! Look, I thought wasps with giant stingers kidnapping people was bad…
…but what they're doing NOW?!?!
THIS IS SO MUCH WORSE!!!!!
Goodman has raised the "what in the actual f**k" bar by about 1,000,000 Scoville. I'm sweating, I'm frightened, I'm cringing into the couch whimpering and wailing like a six-year-old version of myself that sees a spider free-falling from the ceiling towards her face.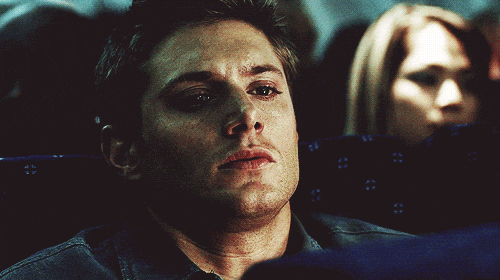 There is SO much happening in this story. Gangs are turning zombies into walking death traps by attaching saws, blades, nails and metal armor to their bodies. Dogs Chainsaw and Kali are being trained to join the Zombie Squad in hunting down the growing wasps. Elements of voodoo and magic (can I call this magic?) are intertwined FLAWLESSLY into the story, making it nearly impossible to remember this is fiction. And the pregnant women are…
…*sigh*…the pregnant women…
But I think what is really impressing me, is Angie. Her character makes SUCH strides in this installment. She has blossomed from a somewhat cold and serious character to this beautiful, loving and fiercely passionate woman! She's still as sarcastic and fiery as ever, don't you worry! But in Zombie Dog I feel like I finally get to KNOW who she is. The author really took the time to go much more in depth with Angie and Murder, and it is something I didn't even know I needed until I was immersed in it.
I know Doug Goodman is a huge outdoor enthusiast and previously worked in search and rescue, so I can never be surprised by the amount of resources that he pulls into his stories. This author goes above and beyond to give you EXACT directions to areas of Houston, precise details of how a task force/police unit is assembled and organized, and an easy and exciting understanding of how to read a dog when they are on a scent. These books aren't just thrilling rides of fiction, they are pamphlets of knowledge and survivalist tools. This author literally puts everything he has into creating these books, and it is shouting through the pages. I wish more authors would put the amount of effort and heart into their work, as much as Doug Goodman obviously does.
Goodman lives and breathes the outdoors and the connection between man and dog, and it shows in every word that he shares on these pages.