It's that time of year again, darlings.
Beach trips

,

sunscreen

,

bonfires

and

bathing suits

.
I know you've been waiting for this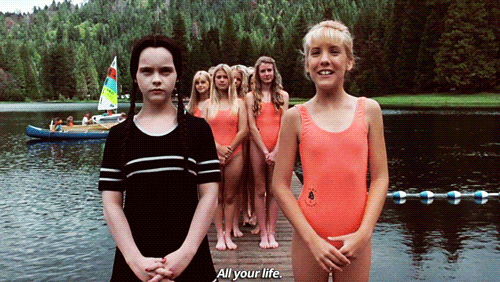 So grab those

parasols

and

beach towels

,
those

water bottles

and

snack bags

!
Summer is coming

.
~*~*~*~*~*~*~*~*~*~*~*~*~*~
~*

14 Summer Reads

*~
~*~*~*~*~*~*~*~*~*~*~*~*~*~
Yes,

14

.
Because

15

would make too much

sense

.
1. The 1-800-Where-R-You series by Meg Cabot

The 1-800-Where-R-You series is one of my FAVORITES! I have been reading these books once a year for YEARS. I don't think I will ever tire of them.
The series follows Jess Mastriani, a teenage girl who has a pension for hitting arrogant guys in the face and landing in detention.
A true hero, if you ask me.
On her way home from school one day, she is struck by lightning. The next day she discovers that she has an ability to find missing children, all she needs to do is see a picture of the child, go to sleep, and the next day she will know where they are.
This series is dark, adventurous, HILARIOUS and is even dripping in a nicely drawn-out romance with a bad-boy biker stud!
Commence the swooning.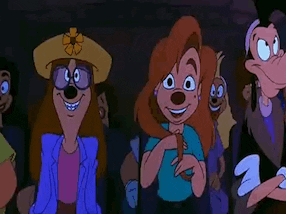 2. The Hunger Games by Suzanne Collins
I mean…do I even need to explain this series?!?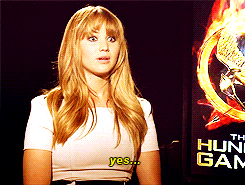 The Hunger Games is a PERFECT read for Summer! Survival skills, hunting, murder, elegant gowns and death Death DEATH!
It's a Dystopian series where each year one boy and girl from each of the 12 districts is offered up as tribute in the Hunger Games. It's a fight to the death, and only one may come out as victor. Katniss is thrown into the games with little chance of surviving, but her time in the game will change the nation of Panem forever.
If you've never read these books and seen the movies, read these.
If you've never read the books OR seen the movies, read these.
You know what, just read these again.
You know you want to.
3. The Purification Era series by Angie Grigaliunas
If you guys still haven't taken my glorious advice and read this series, then…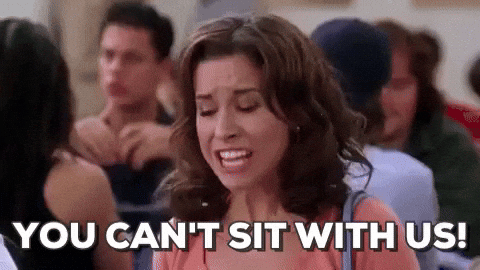 Just kidding ❤
It follows two sisters who live in a place where Hulcondans rule over the people as their protectors, but also use their power as a means to get what they want. For Rabreah, the Hulcondans are corrupt and need to be taken down. But for Ariliah, they are who she trusts without a doubt.
This series switches back and forth between the girls as their lives are thrust into chaos. Rabreah joins the rebel group to take the Hulcondans down, while Ariliah puts all of her trust and faith into them. These books are ADDICTING, will make you cry, and make you fall madly in love.
(The series DOES center on threats of rape and in a world where men take advantage of women, but there are no graphic scenes)
4. One Moment by Kristina McBride
After a traumatic accident that leaves her boyfriend Joey dead, Maggie finds herself unable to remember the final moments that lead up to his death. Maggie remembers spending the day at the gorge with her childhood friends and boyfriend, and she even remembers climbing up the trail with him to jump off the cliff together. But for some reason, everything else is a blank.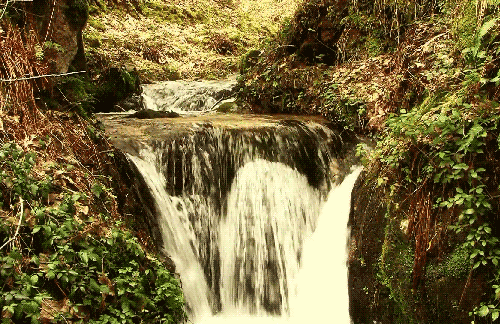 The typical summer read.
Friends hanging out together, young love, death.
This one is mildly depressing, so hold on to those teenage hearts!
5.  Holes by Louis Sachar
An AMAZING movie, and an even better read!
I just included this in my "YA Reads for the Young YA" a few weeks ago, which made me watch the movie again. And honestly…
It NEVER gets old!
Stanley Yelnats believes the men in his family are cursed, why else would he have been sent to Camp Green Lake? There isn't even a lake! After Stanley is unjustly caught stealing, he is sentenced to the camp in order to "build character", by way of digging holes. But soon Stanley realizes that the boys at Camp Green Lake aren't just digging holes to "build character", and that the truth behind the curse on his family may be at the bottom of a hole.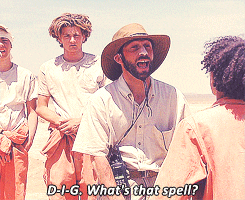 6. The Shadow Falls series by C.C. Hunter
This series is just DRIPPING in all those dreamy summer camp vibes!
But these teens aren't your typical camp goers. Werewolves, vampires, witches, faeries and shapeshifters are here to train and harness their powers. So why is Kylie sent there? A young girl learns that she is more than what she seems, all the while stuck in a love triangle with a half-fae named Derek and a werewolf named Lucas.
I'd suggest just buying the entire series at once. Don't do what I did and only buy book 1 first.
Trust me, regret will follow.
7. With Malice by Eileen Cook
When Jill Charron wakes up in a hospital room she doesn't remember being in; or even coming to for that matter, she quickly becomes panicked. Not only does she learn that she had been involved in a terrible car accident, but she soon realizes that she cannot remember the past six weeks of her life. But when Jill learns that she was the driver of the car accident that killed someone else, she rushes to find out what really happened.

This has the Amanda Knox trial ALL over it!
It's a great story to get lost in this Summer that centers on a trip to Italy, and two best friends. It is sinister and honestly pretty messed up, but it is SO good!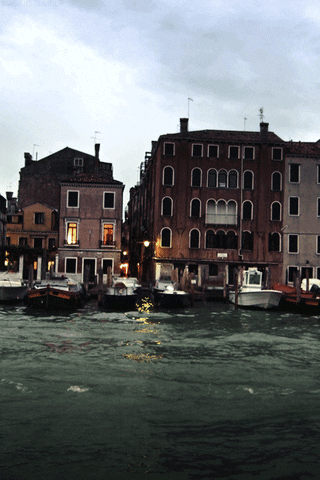 8. The Help by Kathryn Stockett
So I haven't yet read The Help, but I am BEYOND obsessed with the movie and have watched it dozens of times!
It is set in Mississippi in 1962 where black women work as maids in white households, earning very little and being treated horribly by most. The story is told by three women – Skeeter a young white woman with dreams of becoming a writer, and Aibileen and Minney who work as maids in white homes.
The three women come together to tell their tale of life from the maids perspective. To shed light on how they are treated at work, and in their personal lives.
The movie is BEYOND powerful, and I can only assume the book will be even more so!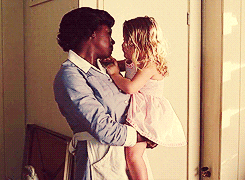 9. We Were Liars by E. Lockhart
We Were Liars is the epitome of a YA Mystery doused in wealth and privilege. It is the coming-of-age story with a little bit of everything – innocence, love, family, tragedy, greed, heartbreak and of course…lies.
Coming from a family of old-money and pride, the "Four Liars" and their families spend every summer on Harris Sinclair's privately-owned retreat. However, during Summer Fifteen (summer + current age of the Liars) Cadence was found alone on the beach, half-naked, and nearly underwater with a serious head injury that resulted in her losing her memory of what happened. For the next few years Cadence spends her time suffering from terrible migraines, taking painkillers, and no memory of most of Summer Fifteen. Now two years later, she is finally returning to Beechwood after her accident to be reunited with her liars and to find out what really happened to her that summer.
It is SO hard to not get lost in this creative and secretive story, and the writing is superb:
"Then he pulled out a handgun and shot me in the chest. I was standing on the lawn and I fell. The bullet hole opened wide and my heart rolled out of my rib cage and down into a flower bed. Blood gushed rhythmically from my open wound, then from my ears, my mouth.
It tasted like salt and failure. The bright red shame of being unloved soaked the grass in front of our house, the bricks of the path, the steps of the porch. My heart spasmed among the peonies like a trout.
Mummy snapped. She said to get hold of myself.
Be normal, now, she said. Right now, she said."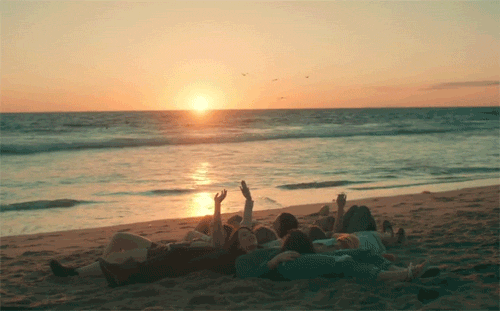 10. The Walking Shadows series by Talis Jones
Alarum is the PERFECT Dystopian Western to tear your heart out over the Summer! It's Mad Max meets Wild Wild West, and it is EVERYTHING!
The U.S. has fallen, and in its wake is a lawless country. Children have been ripped from their families, pushed into Corrals, trained to be soldiers and slaves, and then sold to the highest bidder. This story follows a girl with many names, as she traverses this new world and tries to make sense of it.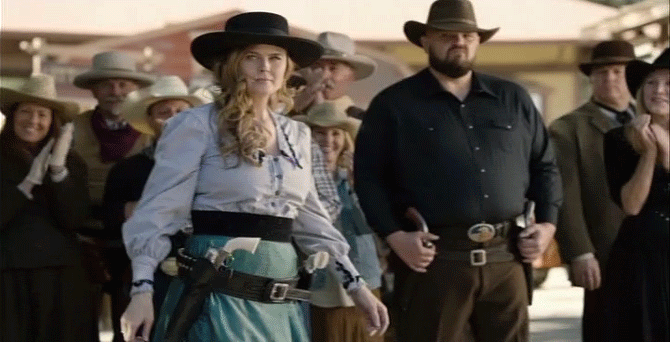 11. Tuck Everlasting by Natalie Babbitt
This story was required reading in fourth grade, and it was one of the few books my entire class actually enjoyed being forced to read. It's sweet and innocent, but also gives the reader insight into how important this one life is!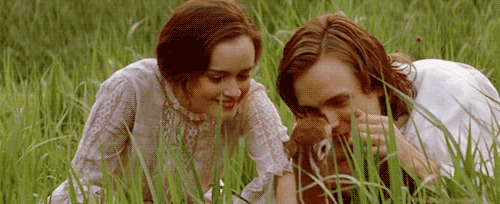 This is a story of a family who will live forever due to drinking from a magical spring, and a young girl who happens upon the youngest son of the family while he drank from it. It is a tale of romance, but most importantly, a story of choice: to live forever or to simply live.
It is a great story for all ages, and one with a fantastic and beautiful message.
12. Along the Indigo by Elsie Chapman
I am a serious obsession with this book, and I think it's mostly due to how incredibly weird it is. 
It's a about a sixteen-year-old girl named Mars who seeks to leave her small town with her sister. Down by their home, which is a boarding house that serves Johns (yes, you know what I mean) there is the covert where townspeople go to commit suicide, and where Mars skims bodies for money in hopes of escaping.
It's different, it's dark, but it's lined with a sunshiny innocence that makes it feel almost normal. It sounds strange I know, but it feels like an "old-timey" read that will instantly hook you.
It will forever be one of my favorite YA books.
13. The Secret Life of Bees by Sue Monk Kidd
This was another required reading in school, but one with a VERY powerful message.
In is set in South Carolina in 1964, and is about a young white girl named Lily Owens who is distraught by the death of her mother. She is raised by her abusive father T. Ray and her stand in mother and maid, Rosaleen. When Rosaleen gets put into jail for "disrupting" three white men, Lily helps break her out and they run away. They eventually come to stay with three black bee-keeping sisters, where she is taught valuable lessons and the truth about her mother. 
It is a necessity for every mother and daughter to read, but should be required reading for EVERYONE! It's a feel-good story, and a GEM of a book!
14. The Folk of the Air series by Holly Black
I saved this series for last, because you all already know that you need to read it!
I know a lot of you are waiting to start the series once the release date for book 3 gets closer, and might I just say…you're a bunch of smart cookies!
Because this series is devastation.
My heart was torn out, and I'm still sitting here hyperventilating while I try to stuff it back into my chest and sew it up.
It follows a human named Jude who lives in Faerie with her sister and the murderer of their parents. She is ridiculed and tortured by the Fae, especially by the youngest Prince of the High Court and his minions. Usually choosing to be meek and keep her head down, Jude decides to fights to win a place at court. But she realizes that the politics and deceptions in the inner circle might just be more than she bargained for.
This is a DARK, DEPRESSING, GRITTY, and CRUEL Fae tale, so guard your loins.
Enjoy the series this summer if you do plan on reading, and I'll keep you in my thoughts as you suffer through these books and then wait for book 3, like me.
Until then…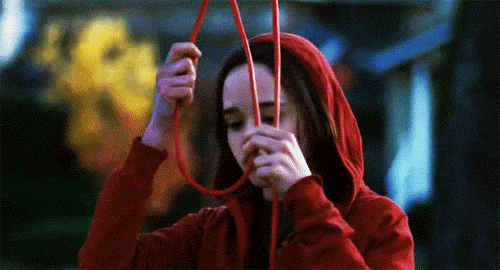 ~*~*~*~*~*~*~*~*~*~*~*~*~*~
What books are you guys planning on reading this

summer

? Any from this list?!
Let me know

!
As always, stay

witchy

! ❤