Genre: YA/Fantasy/Romance
Plot:
Mara Dyer believes life can't get any stranger than waking up in a hospital with no memory of how she got there.
It Can.
She believes there must be more to the accident she can't remember that killed her friends and left her strangely unharmed.
There is.
She doesn't believe that after everything she's been through, she can fall in love.
She's wrong.
Opinion:
To say this book sank it's mushy, dreamy, lovely and jagged death claws into me, would be a vast understatement.
I INHALED this book.
Praise Satan I had books two and three sitting on standby!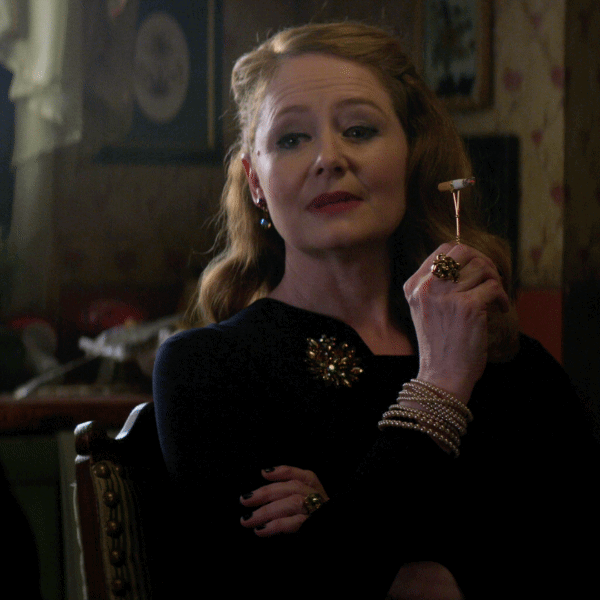 Why…did I wait SO long to read this?
When Mara wakes up in the hospital, she learns three very important things. 1. She was in an accident. 2. Her friends didn't survive. 3. She has no idea what happened. With the death of her best friend looming over her, Mara convinces her family to up and move to escape the memory of the person she will never see again. Just a few months after the accident, Mara starts at a knew school in Miami, Florida in the hopes that she can put the past behind her. But seeing hallucinations of your dead friends and hearing their voices can't be normal, right? With the two cruel students named Anna and Aiden tormenting her, and the unwanted attention from the gorgeous boy with a bad reputation, Mara is barely holding on to her sanity. Strange things are happening around Mara Dyer. Is she going crazy? Or is there something dark lurking beneath the surface, waiting to get out?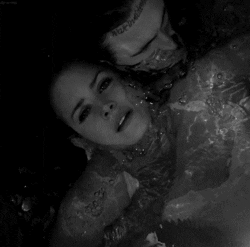 With a plot description like the one on the back of this book, no wonder it took me so long to read this.
Talk about VAGUE.
But when I FINALLY started reading The Unbecoming of Mara Dyer, I was gripped.
Overcome.
Slapped in the face, strapped down and injected with synthetic UH–DIC–TION.
This. Book. Kills.
Pun intended.
What really seals the deal for me on this book isn't the mushy love story though. It isn't the mysterious plot that you don't start figuring out until 70ish% in (and even so, barely), and it isn't the well-developed characters. It's the WRITING. I have never laughed out loud SO much at a book, as I have with this. Whether it was witty comebacks, smart and sassy banter, or truly quirky and accurate depictions of personalities – I was giggling, yelling and screaming SO many French Montana "HA's" that I'm surprised nobody called the cops to 5150 me.
My face is in a state of agony this morning due to the constant smirks and smiles that were lighting up my face.
I don't smile, okay?
It hurts.
But when there's a twelve-year-old boy texting stock tips and getting numbers to "network", you can't help but grin through the pain. Mara's youngest brother Joseph is a DOLL! He is bursting at the seams with personality and gumption, and he doesn't even have a big role in this book! But it seems that every character Mara comes into contact with, whose role is big or small, is rounded and developed REALLY well. This author just knows how to capture the essence of people, to describe their quirks and charms in such few words, and I am so thankful for that.
Let's get into the good stuff though, shall we?
Mara and Noah.
Noah and Mara.
So dreamy right?
Ehh…WRONG. Noah starts this story out as a MAJOR asshat. He is aggressive, rude, dismissive, demanding, and tells our main female character to shut up regularly. Swoon? NO! NOT SWOON! He's a prick. But of course, as we women do, we make exceptions for his crappy behavior and forget it all when he starts being sweet to us.
So anyways, he does get nicer…
Though I couldn't STAND his and Mara's moments of possessive and objectifying statements of "I was his" and "You're mine", their romance actually was very sweet and caring. Noah turns out to be a fiercely loyal and caring character (maybe a little too fierce at times), and I was enjoying the slow-build of their relationship that felt honest and true. These two characters play off each other SO WELL. Their relentless banter and bickering is SO enjoyable to read. They never cease their attempts in riling the other up, or making filthy innuendos and snarky comments. I was loving it!
For me though, Mara is the character who really shines in this story. As she should! The reader is whisked into a whirlwind of emotions with Mara. Is she sane? Is she crazy? Maybe she's just grieving. But every moment of embarrassment, anger, sadness, annoyance, or look of distrust she is given from her mother – you feel it. Any girl will be able to connect with this character in some way. We have all been in similar situations that can mirror Mara's time in high school, especially when it comes to awkward encounters with students or love.  
But my ramblings aside, I was SO hooked and into this book! I read it in 6 hours, and thankfully had books two and three on standby so I could immediately begin devouring those. The plot definitely went in a direction I wasn't expecting (thanks book description) but I can't say that I am at all unhappy with it. The story is taking it's time to unravel, and I have a feeling I haven't even dipped my toes into the reality of what these characters will be going through.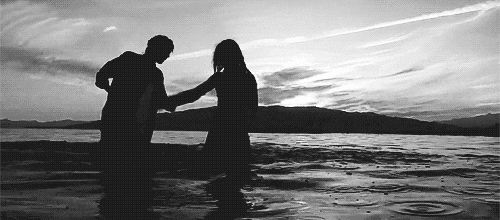 You need to read this series.
But buy all the books at once, your addictive personality will thank you.