Disclaimer: This book was sent to me by the publisher, Razorbill – Penguin Random House, via Goodreads Giveaway for an honest review. 
Genre: YA/Paranormal/Horror
Plot: From Danielle Vega, YA's answer to Stephen King, comes a new paranormal novel about dark family secrets, deep-seated vengeance, and the horrifying truth that evil often lurks in the unlikeliest of places.
Hendricks Becker-O'Malley is new in town, and she's bringing baggage with her. With a dark and wild past, Hendricks doesn't think the small town her parents moved her to has much to offer her in terms of excitement. She plans on laying low, but when she's suddenly welcomed into the popular crowd at school, things don't go as expected.
Hendricks learns from her new friends that the fixer-upper her parents are so excited about is notorious in town. Local legend says it's haunted. Hendricks doesn't believe it. Until she's forced to. Blood-curdling screams erupt from the basement, her little brother wakes up covered in scratches, and something, or someone pushes her dad down the stairs. With help from the mysterious boy next door, Hendricks makes it her mission to take down the ghosts . . . if they don't take her first.
Opinion:
Grab your salt and sage, kids.
There's a haunting in our midst.
After a traumatic experience involving her ex-boyfriend, Hendricks and her family have just moved from Philadelphia to a small-town in New York, in the hopes of starting fresh. But with a new school and new friends comes questions about her past, and Hendricks isn't quite ready to share what happened in Philly. As she tries to fit into the small-town atmosphere, Hendricks learns the history of the house her parents purchased to fix-up and flip. Steel House is haunted, a little girl was murdered there a few years ago, and rumors say that it was the brother that did it. But when Hendricks starts to hear male voices in the house and things start moving on their own, she wonders if the rumors are true. That Steel house is haunted, and that it wants revenge.
You'll know Danielle Vega from her hugely popular series called The Merciless.
If you don't…well.
What are you even doing?
If you have read the series (or even if you haven't, I guess), you know that she LOVES to freak her readers the f*** out with demented scenes brought to life by truly evil, yet charismatic, characters. So naturally when I saw THIS little gem, I knew I had to have it! I, like the next darkness seducer and lover of loners and creepers, have an affinity for spiking my anxiety levels to ghastly rates so I can never feel safe again.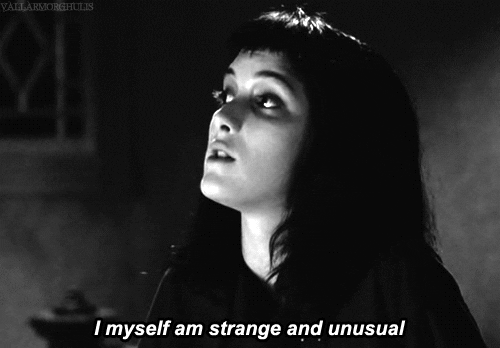 But can I say The Haunted was on the same level of creepiness and horror The Merciless is on? Did it make my skin crawl? Make my stomach twist into knots? Did I feel as if I could never close my eyes again for fear that I'd be transported into Steel House and forever haunted by sadistic ghosts and a cat that goes "mew" "Mew" "MEW"?!?!!?
No.
But it was good.
If there's one way to get me hooked into a book, it's to introduce a protagonist with a trauma that is kept hidden until halfway into the book. What happened with her ex-boyfriend? Did he dump her? Did he "Carrie-fy" her with a bucket of blood at prom?! Did he ASSAULT her?! Well, I'm obviously not giving those precious little details up. But that is definitely what spiked my curiosity and got me hooked.
The book as a whole, however, is a little lacking. Don't get me wrong! It was enjoyable, an easy/quick read and definitely had the spooky vibes I was looking for. But there's nothing that really sets it apart from EVERY OTHER haunted house tale. It felt a bit rushed, especially near the end, and I wish the author would have made the book longer so the suspense and horror could REALLY build up!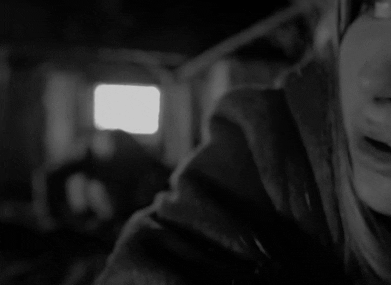 Though the ending was rushed, I am left feeling pleasantly annoyed with the author. Danielle Vega really likes to build me up and then set my heart on fire. At first, I thought "oh, just a little gasoline on my aching heart. No problem, it'll be doused later." But then I got to the end where, instead of putting out the fire on my heart, SHE ADDED MORE GASOLINE.
*Le Sigh*
The characters are well-developed, the plot and history surrounding the house was molded well, and the book doesn't get boring at all. BUT! By the end, I am left feeling like some things weren't cleared up as much as I would have liked. I wanted more insight into the aftermath. What happened with Hendricks's friends outside? What happened with popular smiley guy? What did her parents say?! Due to these little things not being addressed, I can see why other readers are miffed about the ending. Instead of the book gradually wrapping up, it just smacked us across the face with an ending and said bye.
That said, the book is good. I'd recommend it. I'd probably even read it again. It's definitely for the reader that doesn't read a lot of horror – because it is only MILDLY SCARY. If you want to dip your toes into the "scary stories" world, definitely start with this. You can't go wrong!