Do you hear that…?
Someone's knocking

…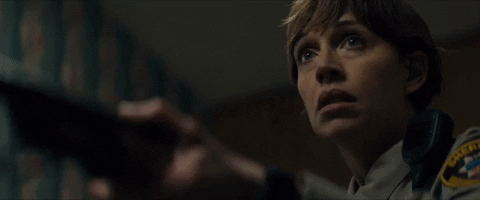 I think it's

July book releases

.
Sent up from the

depths of Hell

to drag you into a

deep

,

dark

,

black

abyss of

book obsessions

and

character addictions

.
So…what do we do?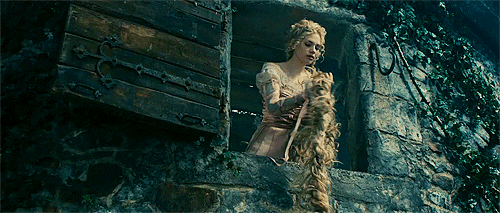 We help them into the damn tower

, of course!
~*~*~*~*~*~*~*~*~*~*~*~*~*~
~*

My 10 Anticipated July Book Releases

*~
~*~*~*~*~*~*~*~*~*~*~*~*~*~
1. The Best Lies by Sarah Lyu
Release Date: July 2, 2019
Genre: YA/Contemporary/Mystery
I am starting this beautiful babe tonight, and I cannot wait!
The Best Lies is about a girl named Remy who had an amazing life, until her best friend Elise shot her boyfriend.
Devastated and shocked, Remy sifts through her memories to find ANY plausible explanation for what happened. The story showcases toxic relationships, jealousy and revenge, and is said to be a Thelma and Louise meets Gone girl psychological thriller!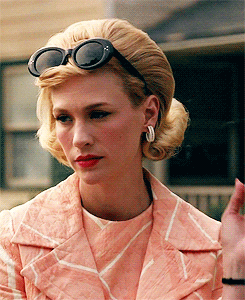 2. The Beckoning Shadow (Book 1) by Katharyn Blair
Release Date: July 2, 2019
Genre: YA/Fantasy
This book has AMAZING reviews all over Goodreads already, and with a cover and plot like this, I'm simply not surprised.

The Beckoning Shadow follows Vesper (sick name, right?) has the ability to summon one's worst nightmares and make them real, but her unique power has lead her down a road of regret. So when she is thrust into the Tournament of the Unraveling to compete for a chance to rewrite the past, she desperately works to win with the help of Sam Hardy – a former MMA fighter with a past just as tragic.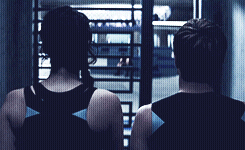 3. Season of the Witch (The Chilling Adventures of Sabrina, Book 1) by Sarah Rees Brennan
Release Date: July 9, 2019
Genre: YA/Fantasy/Horror
*Commence the obnoxiously loud fan-girl screams*
I KNOW!
THIS. Is ACTUALLY. HAPPENING!!!!!
Season of the Witch is a prequel to the Netflix series The Chilling Adventures of Sabrina, and documents the summer before we all meet her. This is the summer that she and Harvey first get together, but she isn't sure of Harvey's feelings for her. By her cousin Ambrose's suggestion, Sabrina performs a spell, but it backfires.
From the reviews I have read, it would be a good idea to watch the first season of the show before you read this. It might give some spoilers away if you haven't seen the show yet, and who wants that?!
Obviously, I am SUPER excited for this release. My witchy heart can barely contain itself!!
4. Wilder Girls by Rory Power
Release Date: July 29 2019
Genre: YA/Horror/Mystery/LGBT
This is probably the third or fourth time I have posted about this book, but can you blame me?
You can't.
Wilder Girls is the private school meets fast-spreading virus meets feminist vibes story that you obviously just need. A virus breaks out at a private school located on an island, and three girls are forced to fight for their lives as it spreads. Reviewers are describing it as a Feminist Lord of the Flies.
Intrigued?
Of course you are.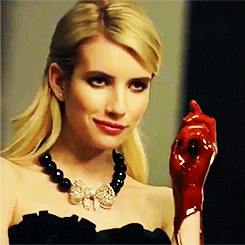 5. Heartwood Box by Ann Aguirre
Release Date: July 9, 2019
Genre: YA/Mystery/Thriller
Heartwood Box is a dark romantic YA Mystery that follows Araceli (again with the cool names) as she is sent to live with her great-aunt in a Victorian home. But this new town isn't as quaint and normal as Araceli expected. There are countless "missing" posters everywhere, a creepy lab on the outskirts of town nobody talks about, and her aunt is a little…unhinged.
The mysterious conspiracies may commence now.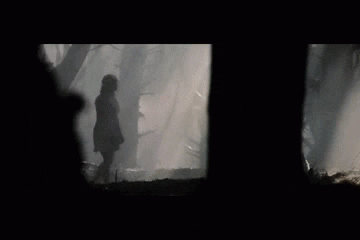 6. Vox by Christina Dalcher
Release Date: July 16, 2019
Genre: Fiction/Feminism/Science Fiction
If you've got a hardcore addiction for The Handmaid's Tale, because you like your heart being ripped out each week – Read THIS!
I started it a few days ago and let me just tell you…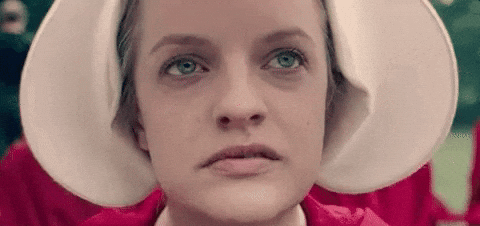 …it's f***ed.
Vox is a re-release Dystopian Feminist story set in America where women are only allotted a total of 100 words to speak in a day. Similar to The Handmaid's Tale, slowly women are stripped of their rights, and thrust into bracelets that counts their words and gives them electric shocks if they exceed their limit.
To make it worse, female children are given these bracelets too and never taught to read or write.
This book is told from Dr. Jean McClellan's point of view, and it is…hard to read.
*Sigh* my heart!
7. The Phantom Forest by Liz Kerin
Release Date: July 16, 2019
Genre: YA/Fantasy
The Phantom Forest is a story for every Underworld loving creature of the night out there!
The Forest of Laida is the most holy place of the Underworld, and each tree houses a soul that is able to return to the mortal world for another life. But when Seycia's (seriously, THE NAMES!) father is killed and she is chosen as a human sacrifice, she is thrust into the Underworld to protect her family.
I received this from Netgalley (you can still get a copy) and I am SO stoked to get it started!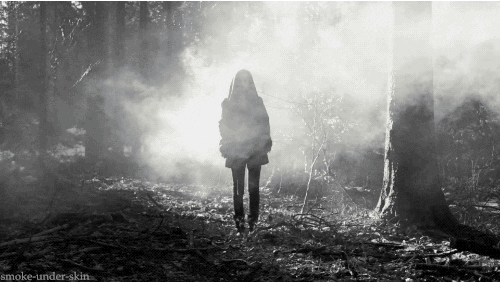 8. Before I disappear by Danielle Stinson
Release Date: July 23, 2019
Genre: YA/Fantasy
Before I Disappear is a story about every soul in a town disappearing into thin air, except for five teens.
Rose arrived in Fort Glory, Oregon to start a new life with her family, but everything changes when they suddenly vanish. Now she is trapped in the Fold with four other teens – a place in the woods that is somewhere between the real world and the lost town – and everyone is starting to turn deadly.
This has Stephen King vibes all over it…DOWN!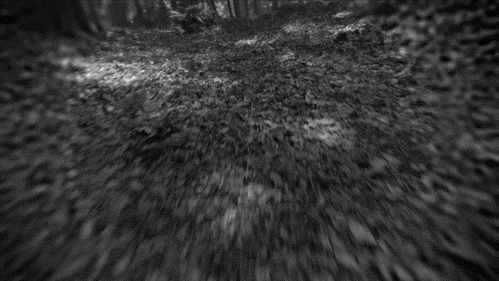 9. The Merciful Crow (Book 1) by Margaret Owen
Release Date: July 30, 2019
Genre: YA/Fantasy
THIS looks like it is going to be a BIG winner for fans of Six of Crows, so get your wallets out kids.
The Merciful Crow is set in a world that follows a caste system, and main character Fie belongs to the Crows – undertakers and murderers who are paid to collect the dead. But when Fie is sent on a job she knows will pay big, things turn for the worst when it comes to light that her target, Prince Jasimir and his bodygaurd, have faked their deaths in order to prevent his Kingdom from siege.
I mean…look.
Just take my money.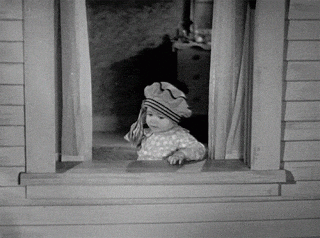 10. The Surface Breaks by Louise O'Neill
Release Date: July 30, 2019
Genre: YA/Fantasy/Retelling/Feminism
Another re-release, but another book you will be happy to get your hands on!
The Surface Breaks is a Little Mermaid Retelling (try not to scream) set off the Irish coast. Gaia is the most prized daughter of the Sea King, but dreams of escaping her fathers control. Living in a world where only the beautiful are kept, and the ugly or deformed are banished, Gaia wants nothing more than to be free. And so upon her first swim to the surface, she is captivated by a human boy, who she is prepared to sacrifice everything for.
This book is a FEMINIST version of the tale we know and love, and is said to be a dark and emotional version that is going to strike some serious feels.
Sign me up!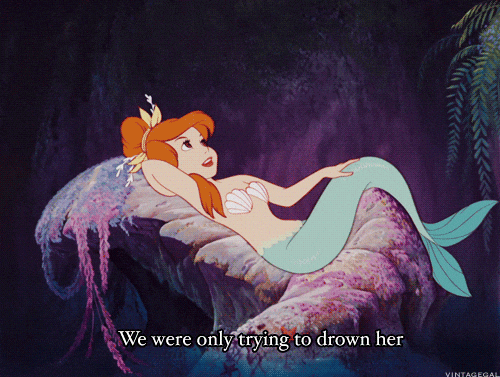 ~*~*~*~*~*~*~*~*~*~*~*~*~*~
Let me know what books you are planning to read this July, or what upcoming releases you're

DYING

over!
My

TBR

list is already going to follow me into the

afterlife

, so might as well throw a few more on top.
As always my lovely beauties – Stay

Witchy

! ❤