I know mother said to

never

drink the

Kool-aid

.
Don't

give in to

peer pressure

.
And to

never

leave that

drink

unattended.
But

trust

me, okay?
You

definitely

want this

Kool-aid

.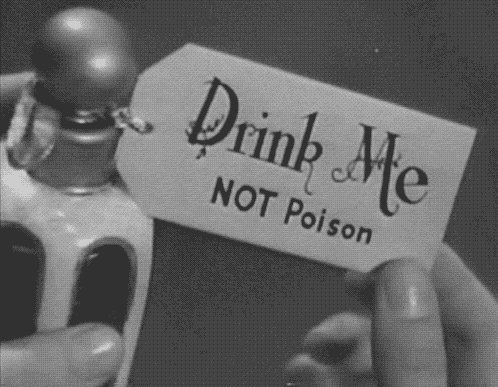 It will only hurt your

TBR

a little.
~*~*~*~*~*~*~*~*~*~*~*~*~*~
~*

My 10 Anticipated August Book Releases

*~
~*~*~*~*~*~*~*~*~*~*~*~*~*~
1. Ever Alice by H.J. Ramsay
Release Date: August 1, 2019
Genre: YA/Fantasy/Retelling
Just like Goth Barbie is my favorite…so is Asylum Alice.
At 15, Alice will do anything to leave the asylum that she was placed in for her "delusions" of a white rabbit and a place called Wonderland. Her ticket out is an experimental procedure, but cold feet are her undoing, so she escapes back to Wonderland…only to be forced to serve the Queen of Hearts.
Ever Alice sounds like it is going to be grittier and WAY less innocent than the original.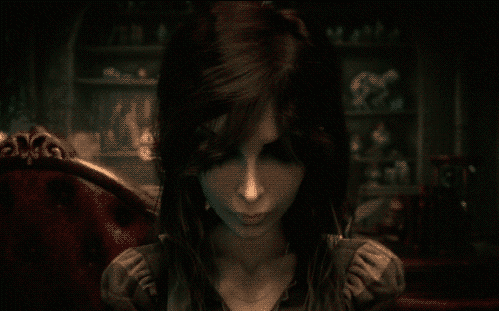 2. House of Salt and Sorrows by Erin A. Craig
Release Date: August 6, 2019
Genre: YA/Fantasy/Retelling
I know I won't shut up about this….but can you really blame me?

A retelling of the childhood tale 12 Dancing Princesses, House of Salt and Sorrows takes the classic into a sinister form.
Annaleigh lives in a manor by the sea with her once 12 sisters, father and stepmother. But four of the sisters have died by supposed accidents, though the villagers believe it to be a curse on the family. So when Annaleigh finds that her sisters have been sneaking out at night to go dancing, she can't help but think that this may be a connection to the deaths of her sisters.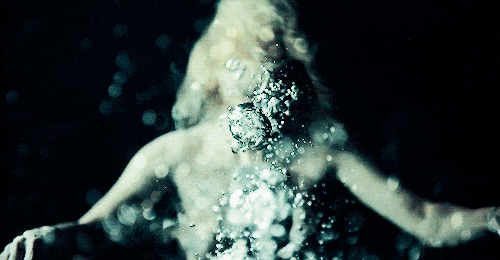 3. Hello Girls by Brittany Cavallaro and Emily Henry
Release Date: August 6, 2019
Genre: YA/Contemporary
Hello Girls is like the Thelma and Louise tale for the YA diehards. Full of feminist power and middle fingers to controlling men!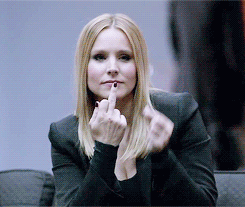 This story follows two young women, Winona and Lucille, who are both forced to live under the hands of the controlling and toxic men in their lives. Fed up and ready to escape, the girls set off for their new lives – in a stolen convertible.
I am so proud of 2019 and the authors in it for producing so many amazing feminist stories! This one is going to punch you right in the feels and empower your gorgeous self, all at once.
4. Let's Call It a Doomsday by Katie Henry
Release Date: August 6, 2019
Genre: YA/Contemporary/Mental Health
Let's Call It a Doomsday is a YA story about Mental Health and the world ending.
Ellis Kimball is a doomsday prepper, and she is prepared for any and every scenario when the world comes to an end. But what she wasn't prepared for, was Hannah Marks entering her life. But as their friendship grows and they work to determined when doomsday is coming, Ellis begins to find out that Hannah isn't who she thinks she is…and life might not be either.
5. Remember Me by Chelsea Bobulski
Release Date: August 6, 2019
Genre: YA/Horror
The Horror book of the Month!
Because you know I couldn't go without slipping at least one into the mix.
Remember Me follows Nell Martin as she arrives at the Winslow Grand Hotel where, naturally, strange things begin to happen. Soon Nell is thrust between the past and present, and reliving horrific memories from 1905 of a murder. Now Nell and a mysterious bellboy are forced to go through the traumatic events to break a curse that has imprisoned them both.
6. Beasts of the Frozen Sun (Frozen Sun Saga, Book 1) by Jill Criswell
Release Date: August 6, 2019
Genre: YA/Fantasy
Beasts of the Frozen Sun is a mythology inspired YA Fantasy about a girl blessed by the Gods with the ability to see into one's soul, and a boy from enemy lands, the Frozen Sun.
Aillira was a god-gifted mortal whose love affair brought about a war between Gods and men. Lira is a descendant of Aillira, and has been raised to loathe the existence of the inhabitants from the Frozen Sun. But when a young warrior washes up on her shores, she is able to see that he is different from his fellow man.
Basically this sounds like a Tristan and Isolde tale…and I'm already sobbing onto my keyboard in anticipation!
7. Midnight Beauties (Grim Lovelies, Book 2) by Megan Shepard
Release Date: August 13, 2019
Genre: YA/Fantasy
This is the sequel to Grim Lovelies, and one that I am super stoked to read! Though I haven't even read the first book yet (don't judge me, okay?) I just ordered it on Amazon and I have an ARC of Midnight Beauties ready to go!
*Grim Lovelies is on sale at Amazon right now – $5.63 for the HARDCOVER!
I know.
Here: Amazon.com – Grim Lovelies
You're welcome.
The duology follows Anouk who is a Beastie, an animal that was enchanted into a human. It is set in a world of witches, goblins and tons of magic. Anouk is one of 5 Beasties that serve the witch that turned them, Mada Vittora, and are all forbidden to leave the mansion at any time.
The books document how Anouk fights to free herself, and her friends, from the enchantment they were forced under. All while going up against powerful Royals and magical creatures.

8. The First Girl Child by Amy Harmon
Release Date: August 20, 2019
Genre: Adult/Fantasy/Romance
The First Girl Child is an Adult Fantasy about a Kingdom that was cursed to no longer bear daughters.
Bayr of Saylok is the bastard son of a cruel chieftain and the woman who cursed his Kingdom. Born with inhuman strength and a fierceness like no other, Bayr might be the only hope of the curse being broken. But his role in protecting Alba, the first daughter born in two decades, will put both their lives in jeopardy. Because they are the only hope of breaking the curse on Saylok.
I have a feeling this is going to be a STEAMY read…and I'm ready.
Bring it on Amy Harmon!!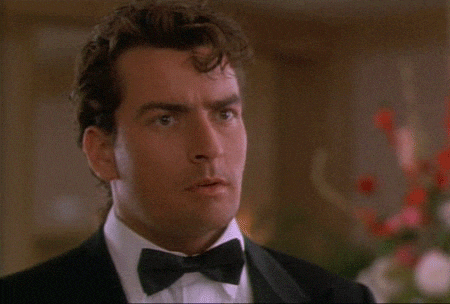 9. All the Bad Apples by

Moïra Fowley-Doyle
Release Date: August 27, 2019
Genre: YA/Mystery/Contemporary
LOOK AT THIS COVER!!!
If this cover doesn't COMPLETELY draw you in, then the author of this book should! She wrote The Accident Season, which I am OBSESSED with, so naturally I am losing my marbles over this release!
All the Bad Apples is about the disappearance of Deena's mysterious sister Mandy. Distraught and surprised of her absence, their family struggles to cope with the loss of their daughter and sister. But when letter from Mandy suddenly start to show up, Deena learns that her family might be cursed and that bad luck has been passed down through generations.
10. Crown of Coral and Pearl (Book 1) by Mara Rutherford
Release Date: August 27, 2019
Genre: YA/Mystery
This beautiful cover encases a fantastical tale about a kingdom called Ilara whose princes marry beautiful maidens from the village of Varenia…but not every marriage has a happy ending.

Crown of Coral and Pearl follows Nor who lives in Varenia with her identical twin sister, Zadie. At a young age Nor was in an accident that left her scarred, so in turn, her sister became the eligible maiden to marry the Crown Prince when the time came. But when Zadie is injured and Nor is sent to Ilara in her place, she realizes her new life with the Prince isn't quite what it seems.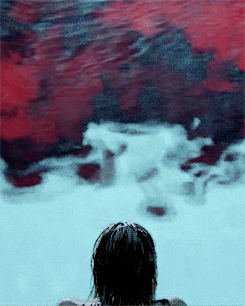 ~*~*~*~*~*~*~*~*~*~*~*~*~*~
As always my lovelies, stay

witchy

❤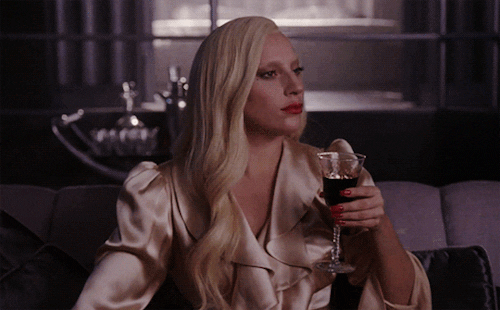 Or…

Vampire-y

.