Princes
and
Princesses
.
Evil Queens

and

deadly magicians

.
Magical kisses

, tall

towers

,

dragons

,

knights

in shining armor and

damsels

who

just can't seem

to get themselves out of their own

distresses

.
Fairy tales
.
We know them by heart,
don't we
?
But…
What if we
didn't
?
What if everything wasn't as
pretty
,
peppy
and
perfect
as it seemed?
Are you sure you know the

true

story?
~*~*~*~*~*~*~*~*~*~*~*~*~*~
~*

10 Book Retellings

*~
~*~*~*~*~*~*~*~*~*~*~*~*~*~
1. Dorothy Must Die (Book 1) by Danielle Paige



Genre: YA/Fantasy
Retelling of: Wizard of Oz
Dorothy Must Die is the story of the OTHER girl from Kansas, Amy Gumm.
After Dorothy finds her way back to Oz, she seizes power and becomes crazed with ruling. Now, Oz is a land where the good are bad, the bad are good, and executions are more frequent than not. Amy must find away to take Dorothy down, once and for all. 
2. The Girl in Red by Christina Henry
Genre: YA/Fantasy/Horror
Retelling of:
Little Red Riding Hood
Set in a post-apocalyptic world, The Girl in Red is a Fantasy/Horror about a woman trying to survive in a decimated wasteland filled with vicious creatures: human AND animal.
This is a dark, twisted, gritty, and frightening version of Little Red Riding Hood, and one that NEEDS to be read. The reviews for this book are OUTSTANDING! Even if horror isn't your thing, TRY to read this.
Christina Henry rewriting fairy tales is seriously, everything.
3. Teeth in the Mist by Dawn Kurtagich
Genre: YA/Fantasy/Horror
Retelling of: Faust
The tale of Faust is about a man who makes a deal with the Devil in order to receive knowledge and pleasures greater than his wildest dreams. In Teeth in the Mist, the story is told in the voices of three women from varying times in history.
Zoey is sixteen living in modern times, and explores the haunted ruins of Medwyn Mill House with her friend. Roan is seventeen in 1851 and is, along with two others, the newest ward of the eerie Mill House. Hermione in 1583, is a young bride married to a man with plans of building a mansion and water mill with a few rumors of dark rituals.
Their only chance of survival is finding the man that brought them all together.
Reviewers have been LOSING it all over Goodreads about the creepiness and obsession that is this book! If you don't read it now, at least save it for October!
4. Stealing Snow (Book 1) by Danielle Paige
Genre: YA/Fantasy
Retelling of:
The Snow Queen
Snow White set in an Insane Asylum?
VIBE.
Stealing Snow is set at Whittaker Psychiatric, where seventeen-year-old Snow is spending her days…even though she isn't crazy. But when her first kiss with Bale turns him violent, Snow is suddenly drawn to a new orderly who promises to whisk her away to a mysterious kingdom that could be the answer to all of their prayers.
5. Entwined by Heather Dixon Wallwork
Genre: YA/Fantasy/Romance
Retelling of:
Twelve Dancing Princesses
You know the tale to the Twelve Dancing Princesses right?
12 Princesses, sisters, are on lock-down by their father, the King. But unbeknownst to him, the girls sneak out every night and go dancing until sun up. Once a sweet story, now…
Well. Not a sweet story.
Entwined is about Azalea and her eleven sisters who walk through an enchanted passage each night to go dancing in the silver forest, invited each night by The Keeper. The Keeper knows what it is like to be unable to leave, but the Keeper also likes to keep things.
6. Mechanica (Book 1) by Betsy Cornwell
Genre: YA/Fantasy/Steampunk
Retelling of: Cinderella
Mechanica is a steampunk Cinderella retelling about a sixteen-year-old inventor who discovers a secret workshop in her cellar filled with magical animal creations and gadgets.
After Nicolette's mother dies, her father remarries a cruel woman with two even crueler daughters. But when her father dies, Nicolette is forced to live under the rule of her new family. But once Nicolette discovers the workshop that she knows can change her life forever, she sets her sight on the upcoming ball – a convention to showcase inventions and talents.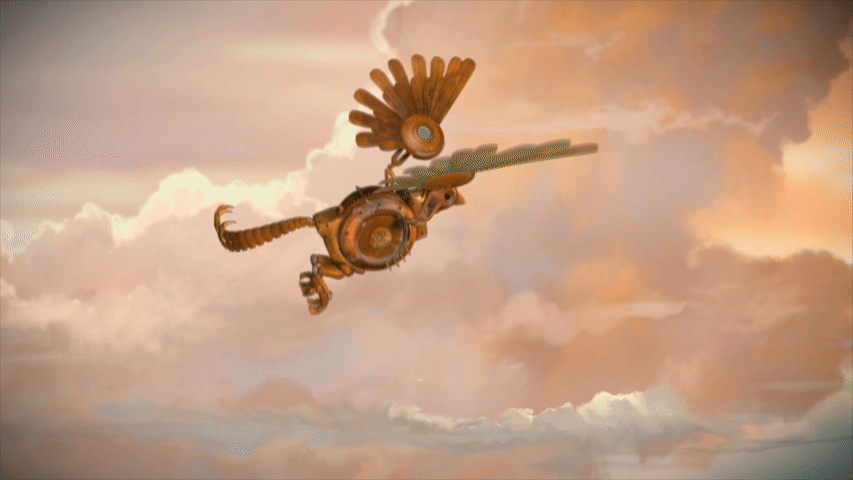 7. Red Hood by Elana K. Arnold
Genre: YA/Fantasy
Retelling of: Little Red Riding Hood
Another Little Red Riding Hood retelling, because wine not?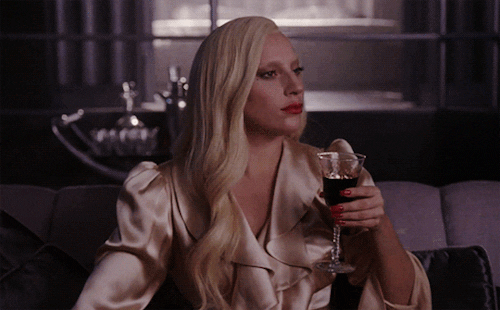 Red Hood follows Bisou Martel who has grown up under the care of her grandmother. But then a wolf attacks her on homecoming night, and Bisou ends up killing it. The next morning, however, she realizes that one of her male classmates has been found dead. And she wonders, was he the wolf?
My description is s**t, I know. But I didn't have much to work with here okay?
Basically what I am gathering from the reviews is this is a story of toxic masculinity and feminism, and really packs an emotional punch. I all ready to read it!
8. Thorn by Intisar Khanani
Genre: YA/Fantasy
Retelling of:
The Goose Girl
Thorn is about a princess who longs to escape her vicious family and cruel courtiers, and her betrothal to a Prince in a kingdom called Kestrin. So when a sorceress robs Princess Alyrra of her identity, she jumps at the change to start her life as a goose girl. But life in Kestrin is different from what she was expecting – less lavishness, and more suffering.
Now Alyrra must decide which kingdom she will stand for, the kingdom of her birthright, or the kingdom that offered her freedom?
9. Lost Boy by Christina Henry
Genre: YA/Fantasy/Horror
Retelling of:
Peter Pan
Another Christina Henry Horror Retelling!
My gift to you.
Because I love you.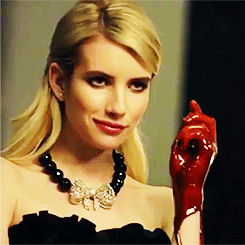 In Lost Boy, Jamie is Peter's closest friend and favorite. When Peter took him from the Other Place years ago, he was enamored with the world that Peter created. A world where there weren't any grownups to tell them what to do. A place where they could be young forever, playing tricks on pirates, and swimming with mermaids.
But Peter isn't who Jaime thinks he is. Peter only wants to have fun, and doesn't care if there are a few deaths and monstrosities along the way. Because the way the lost boys play is hard and dangerous.
10. Coiled by H.L. Burke
Genre: YA/Fantasy
Retelling of:
Eros and Psyche
Oh look, another sweet tale for all us Slytherins out there ❤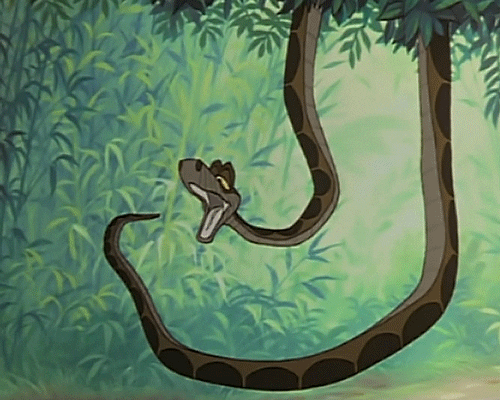 Coiled is about a Princess who has always lived in the shadow of her beautiful sister, due to the curse that was placed on them at birth. But each time her sister is cruel to another, she becomes lovelier. And each time Princess Lairda uses her power of healing, she becomes more ugly. 
Embarrassed of their daughter, she is shipped away to an island where another pair of male twins reside who are also cursed. The curse for one of the boys, Calen, is that each time anyone sets eyes on him, he is turned into a snake. But Laidra sees the good in Calen, and together they fight to break their curses.
~*~*~*~*~*~*~*~*~*~*~*~*~*~
Stay
Witchy
❤