Disclaimer: This book was sent to me by the author, K.J. Sutton, for an honest review. 
Genre: Adult/Fantasy/Urban Fantasy/Romance
Plot: We were meant to be seductive. We were designed to lure humans in.
Fortuna Sworn is the last of her kind.
Her brother disappeared two years ago, leaving her with no family or species to speak of. She hides among humans, spending her days working at a bar and her nights searching for him. The bleak pattern goes on and on… until she catches the eye of a powerful faerie.
He makes no attempt to hide that he desires Fortuna. And in exchange for her, he offers something irresistible. So Fortuna reluctantly leaves her safe existence behind to step back into a world of creatures and power.
It soon becomes clear that she may not have bargained with her heart, but her very life.
Opinion:
"Like the nightmares that came at night, we were meant to be seductive. We were designed to lure our victims in. Then, when it was too late to draw back, we struck."
This book is a nightmare beckoning you into the shadows of your fears and insecurities.
It sings promises of love and protection into your all too innocent ears, reaches a tender hand of surety out into the open space between you, and just as your fingertips meet…
…just as you begin to taste the sweetness of heartfelt completion…
…it drags you down, down, down.
Into the recesses of sorrow, lies, heartbreak and death.
Until you're nothing more a than mermaid trapped in a puddle, in a lonely decimated forest.
"You're a Nightmare."
Fortuna Sworn is one of the fallen, a collection and species of various creatures descended from angels with intriguing abilities. But Fortuna is the last of The Nightmare's – a creature of intoxicating beauty whose face shifts and transforms to accommodate the onlooker's tastes. A creature that can reach into your mind with a gentle caress, find the fears that lay delicately in the folds of your thoughts, and turn them into a horrifying reality. But when Fortuna is captured by two goblins who intend to sell her to the highest bidder, she is freed by a strange faerie that offers her a deal she can't refuse. He knows where her brother is, who disappeared two years prior, and he can take her to where he is being held if she agrees to just one thing: to be his mate.
Where do I even start with this book?
It…
*sigh*
…it pains me.
I love and hate it. It makes me happy and sad, thrilled and disgusted, excited and revolted. I have so many feelings and thoughts on this book. About the questions that are left unanswered. About the characters I THOUGHT I knew, but obviously don't know at all. About the direction I assumed this story was going, until the trap door opened up beneath my feet and swallowed me whole. But there is one single feeling that stands high above all of this.
Pure obsession.
Because I, am obsessed.
There is SO much happening in this story, and I barely even know which direction to turn to first. The Unseelie Court is the epicenter of the turmoil in this tale, and the Fae in this book are not the sweet and caring creatures we have come to love from Sarah J. Maas books. These are Holly Black level Fae. Twisted, dark, deviant and 100% psychotic! They love to get inside your head and jumble your inhibitions, to see you writhe in pain. They kill each other, own slaves, and even have sex in the middle of the damn throne room during parties!!
Oh no lassies.
This is NOT your fluffy little Fae tale.
But absolute horrors and atrocities aside, the real confusion of this book starts and ends with the lovely Fae male that Fortuna becomes mated to: Collith. He is…pure sex in earthling form? Can I say that on here…? He is mysterious, brooding, regal, rough and goddamn drool-worthy. Things get heated between Fortuna and Collith, and I don't just mean Fortuna's temper. It's going to get steamy, and it's going to get intense. But remember, no leading Fae male would be ever be complete without him contradicting EVERY single thing he says with questionable actions, vague answers and secrets on top of secrets on top of SECRETS. . So go forth, my child. Fall for this dreamy, tall, dark and handsome Fae male that stalks women until they mate him. Be my guest.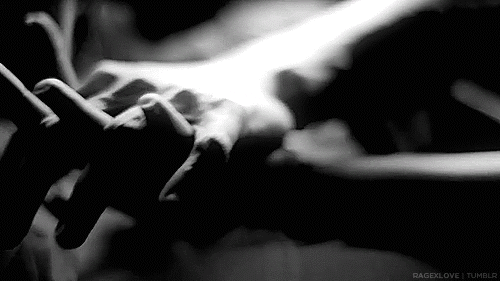 And enjoy the whole in your chest later on, okay?
It's your funeral, I'm just always dressed for it.
"With every lash, I lost more than skin and blood. I lost the potential to someday love my mate."
But of course, the true gem of this stomach pain inducing book is Fortuna. She is a fiery, snarky, sarcastic and saucy woman who my dark little heart can only PRAY to resemble one day. This woman is badass incarnate and would have ZERO problems sinking her claws into your face while she takes a trip into hell, and drags you down with her. From the very start of the book she proves to be an intelligent and ruthless character, but also incredibly human. She is both powerful and unique, but she is also so relatable and heartfelt in everything she does. She is confident and tough, as well as sensitive and compassionate.
I adored Fortuna and every deliciously horrifying comment that dripped from her lips like sweet wine.
"For a terrible moment, I considered snapping my brother's neck."
Though I wholeheartedly am ravaged by this book, I do wish it was a bit longer and more drawn out. I felt like the trials Fortuna had undergone were a bit rushed, and therefor her emotions towards what she was forced to do and endure weren't focused on as much as I would have liked. What can I say? I like to see characters in immense suffering. I also would have preferred more time with her and Collith to see if their relationship would grow/evolve/crumble, but I guess that is what book two is for…right?
As this is Kelsey Sutton's first Adult book, I am positively impressed and not at all surprised at her abilities to make me lose my mind over another one of her books. Fortuna Sworn is an addicting and vile book that you need to get your spindly hands on NOW.