Love comes in

ALL

shapes and sizes…
Especially

TRIANGLES

.

~*~*~*~*~*~*~*~*~*~*~*~*~*~
~*

10 YA Book Love Triangles

*~
~*~*~*~*~*~*~*~*~*~*~*~*~*~
1. The Healer (The Healer series) by C.J. Anaya
Genre: YA/Fantasy
There's no better way to start off a love triangle post then with a love triangle of EPIC proportions!
Step the f**k aside moody werewolves and sparkly vamps –
the Gods have arrived!
The Healer series tells the tale of two gods who basically fight over a girl who is prophesied to save the world. It switches between present tense and 1000 A.D., where our main character (Mikomi/Hope) learns that she is a reincarnated princess with extremely powerful healing abilities. She is prophesized to marry Masaru Katsu (Victor), the God of War, so they they may seal the veil that is bringing demons into the world…but NATURALLY she finds herself being pulled to Musubi (Tie), the God of Marriage.
The series is wonderful when it is in the flashbacks, and meh when it goes back to present times. BUT the flashbacks are SO incredible and captivating, packed with romance, action and detail, that reading the series just for that would be worth it.
My Pick: Team Musubi/Tie
(See my review here)
2. Throne of Glass (Throne of Glass series) by Sarah J. Maas
Genre: YA/Adult/Fantasy
Hold on to your panties, boys and girls!
SJM just walked into the building to confuse your heart and give you a dose of book-boyfriend that will NEVER be replicated in real life.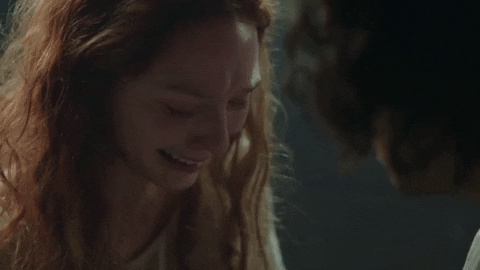 …sorry.
Throne of Glass is the downright AMAZING, WONDERFUL, EVERYTHING series that you need to get involved in if you STILL refuse to read it.
There are stacks on STACKS of love triangles in this colossal series, and they are heart-wrenching, raw and will make your heart implode inside your chest from all the feels.
There are practically 30 combinations of love interests and crushes in this series and it is…bloody fantastic. They're exhausting, they're passionate, they're…
Just read them. You'll understand.
My Pick: Team Rowan, Team Aedion, screw Chaol.
3. The Best Lies by Sarah Lyu
Genre: YA/Contemporary/Thriller
Now this isn't your TYPICAL love triangle, but I think it more than deserves its spot on this list.
The Best Lies is about Remy Tsai and the story of how her best friend ended up shooting her boyfriend and killing him. It switches between Remy being questioned by the police and dealing with the aftermath, with a bunch of flashbacks to moments with her boyfriend Jack and her best friend Elise.
As I said, this is an unconventional love triangle. You might think you know where it will end up, but you'd be wrong. It is beautifully written, will take your breath away, and then sprinkle dirt on top of you as you slowly begin to die.
Ugh. I'm still reeling.
My pick: Just be single, girl.
(See my review here)
4. Born at Midnight (Shadow Falls series) by C.C. Hunter
Genre: YA/Fantasy/Paranormal
Born at Midnight is kind of your typical teen fantasy love triangle series. Kylie Galen finds herself sent to a campy for "troubled youth", but really the troubled youth is just a bunch of teen werewolves, shapeshifters, vampires, witches, and fairies.
This love triangle is between Kylie, obviously, Derek (half-fae) and Lucas (werewolf). There is drama, there is secret kisses and tumultuous past feelings and there are EVEN countless attempts at our main character being killed!
How romantic.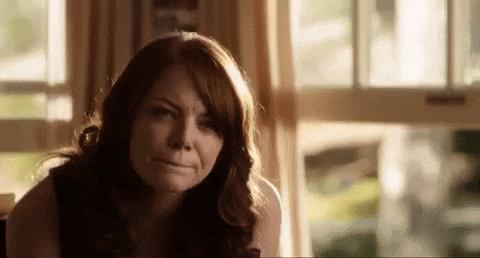 My Pick: Lucas
5. The Selection (The Selection series) by Kiera Cass
Genre: YA/Romance/Fantasy
The Selection: It's like The Bachelor for the YA book obsessed boys and girls who have an affinity to ball gowns and castles.
The quest to LITERALLY marry your Prince Charming.
Thirty-five eligible girls are picked around the kingdoms to compete to win the hear of Prince Maxon. But our main character, America, has no desire to be in the running because she is in love with a boy named Aspen, who is in a caste below her.
This turns into a love triangle that I found myself conflicted with who to root for. The "down to earth" love from her past, or the regal and charming prince in her present?
My Pick: Aspen, but it's a tough call!
6. A Court of Thorns and Roses (ACOTAR series) by Sarah J. Maas
Genre: YA/Adult/Fantasy/Romance
Don't act so surprised.
You knew I was going to put ACOTAR in this list.
It is THE love triangle!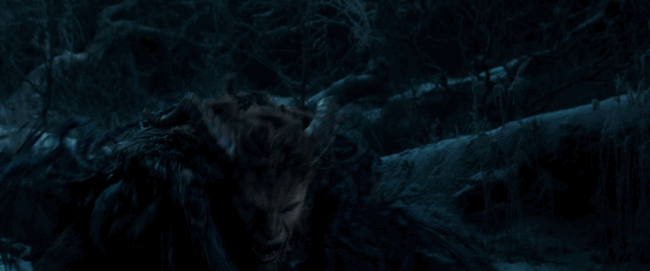 ACOTAR is a loose beauty in the beast retelling about a human girl named Feyre who kills a wolf in order to provide for her poor and less than helpful family. But then a Fae beast show up at her house, demanding she live out her days in his territory for taking his friend's life.
That isn't even a smidge of the devastating beauty and sorrowful wrath that this book is.
But a love triangle LIKE NO OTHER is filled within these magnificent pages, and I think it is the best one I have EVER come across.
My Pick: The NAGC…and Cassian, even though that doesn't count ❤
7. Wicked Lovely (Wicked Lovely series) by Melissa Marr
Genre: YA/Fantasy/Paranormal
Wicked Lovely is a fae series that showcases the darker and more cruel side of the whimsical creatures you love to read about.
Aislinn is a human that has the ability to see faeries, even though she wish she didn't. She has spent her whole life trying to avoid them, but suddenly, all her hard work is for not…and she is thrust into the thicket of these sneaky creatures.
This love triangle involves Aislinn, Seth and Keenan. Seth is a human friend of Aislinn's and Keenan is Fae, but also the Summer King. Though USUALLY I always go for the mysterious, arrogant, dark creature type of love interest…I can't help but like Seth a little more.
Well, at least in the first book.
My Pick: Seth
8. The Host (The Host series) by Stephanie Meyer
Genre: YA/Adult/Fantasy/Romance
The Host is yet another lusty love triangle from Stephanie Meyer, but one that has WAY less cringe and a little more flare.
Aliens has taken over Earth, inhabiting the bodies of humans. Melanie Stryder is no playing host to an alien creature, but she refuses to go quietly. Hellbent on finding her brother, the battle for control of Melanie's body begins.
So this love triangle is really more of a square, but you get the idea. Melanie is still in her body, but so is an alien. They can communicate with each other and…it's just odd. Melanie is in love with Jared, the guy she was with before she became a host. But the "alien" inside Melanie, named Wanderer, begins to have feelings for Ian…but also Jared due to Melanie's memories.
I know…sounds weird.
But sooooooo good!
My Pick: Ian, surprisingly
9. Red Queen (Red Quuen series) by Victoria Aveyard
Genre: YA/Fantasy/Dystopian
Not my favorite series ever, but there is still a quote from it that I LOVE.
"I don't miss her eyes flicker back to the notch, where half my heart sleeps. And then to the forest, where the rest wanders."
Red Queen is about a world that is divded by the color of blood you have, red or silver. Red are the lower class, with silver being the high who possess powers. Mare is a red blood, but eventually begins working in the palace, and eventually she discovers that she has powers of her own.
Blah, blah, blah.
The triangle is this: Mare, Cal and Maven. Be aware, this is one of those very lonnggg drawn-out love triangles. The ones where little things are said, slight looks and movements are made, but not really anything of consequence happens for a while. It's just a meh triangle for me, but a triangle nonetheless.
My Pick: Nobody
10. Splintered (Splintered series) by A.G. Howard
Genre: YA/Fantasy/Retelling
Splintered is the first in the Alice in Wonderland Retelling trilogy called Splintered, and follows Alyssa Gardner, a descendant of Alice Liddell who finds herself in Wonderland. But this Wonderland isn't the cutesy little place with a couple of tricks and sassy characters roaming around. It is dark, gritty and full of countless dangers!
This love triangle involves Alyssa, her best friend Jeb and the mysterious and alluring Morpheus of Wonderland. This love triangle was super one-sided for me, inthe sense that I was rooting for Morpheus the ENTIRE time! Jeb was so blah and boring. Like stale bread, or unseasoned chicken.
My Pick: Team Morpheus, ALL. THE. WAY.
(See my review here)
~*~*~*~*~*~*~*~*~*~*~*~*~*~
Stay Witchy ❤