Murder

, revenge,

plotting

, espionage,

manipulation

and sarcasm.
These

ladies

just don't give a

f**k

.
~*~*~*~*~*~*~*~*~*~*~*~*~*~
~*

10 Badass Female Leads…
That Will Kill You in Your Sleep

*~
~*~*~*~*~*~*~*~*~*~*~*~*~*~
1. Fortuna Sworn (Book 1) by K.J. Sutton
Genre: Fantasy/Romance
We're starting this "Badass Bitch" list off with a true nightmare:
Fortuna is literally a Nightmare – a creature whose face shifts and transforms in order to accommodate the onlookers tastes, but who can reach into your mind to find your fears, and make you think they are now reality.
Twisted, right?!
Not only is this lady FIERCE and lethal, but she says demented things like this:
"For a terrible moment, I considered snapping my brother's neck."
This Adult Fantasy is by the amazing Kelsey Sutton who has written a ton of fantastic YA novels, but this is her first adult Fantasy and it is hot, HOT, HOT! If you like a Fae story that shows off the evil side of those intoxicating creatures, then read this. It has ACOTAR and The Folk of the Air vibes ALL over it!
(See my review here)
2. Alarum (Walking Shadows, Book 1) by Talis Jones
Genre: YA/Dystopian/Sci-fi
Flinch, Vizsla, Kid, Fury.
All one person, and ALL total badassery!
Fury is the epitome of a ruthless, strong, sassy, resilient and dangerous woman. From being sold as a slave into a new world after the collapse of the United States, she is thrust into a simple lifestyle: kill or be killed. This tale tracks her childhood in a slave camp, her time working for a brutal family, and her transition into lawless renegade.
This lady is the shit!
Plus, Alarum will most likely make you cry…so that's a plus.
(See my review here)
3. Serpent & Dove (Book 1) by Shelby Mahurin
Genre: YA/Fantasy/Romance
No list is complete without a Witch to spice things up, right?!
Allow me to introduce the one and only, both incredible and crude, yet arrogant and hilarious, Louise le Blanc.
Look, a woman that will scream a pub song called "Big Tiddy Liddy" at the top of her lungs is a winner in my book. But throw in some SERIOUS Witch heritage, insane abilities, and murderous tendencies…then I will just turn to jello.
Serpent & Dove is a newly released YA Fantasy about Witches vs Church. Our main character is forced into marrying a guard of the church, even though he is unaware that she is actually a Witch and is VERY good at gutting people.
A Witch marrying a Witch Hunter.
Romance.
(See my review here)
4. Glitter (Book 1) by Aprilynne Pike
Genre: YA/Historical Fantasy/Dystopian
Versailles, ball gowns and royals, high-tech automation and a courtier selling makeup with drugs in it?
Get it, girl!
Glitter doesn't seem to be a super well-known series, and I am wondering WHY?! It has everything us YA book lovers need! Romance, scandal, an asshole young king and a leading female who just wants to take those bastards down…one jar of rouge at a time!
It's a Historical Fantasy with a Science Fiction twist and it is SUPREMELY amazing!
(See my review here)
5. 13 Minutes by Sarah Pinborough
Genre: YA/Mystery/Thriller
Drownings, scandals, near decapitations…OH MY!!
13 Minutes is a slinky little YA Contemporary Thriller that will have you mumbling "wtf" while also grinning from ear to ear. I really can't say who the badass is in this without giving EVERYTHING away, but just know…it's delightful.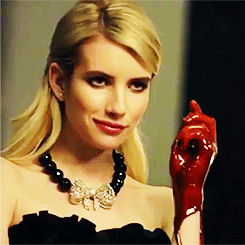 It follows Natasha as she wakes up in the hospital after being washed up on an embankment. Nobody knows how she got there, and worst of all, she can't remember anything. Natasha links up with her friends and a former friend to find out what really happened, and the truth is…shocking.
But just know this, these girls are t–w–i–s–t–e–d.
(See my review here)
6. With Malice by Eileen Cook
Genre: YA/Contemporary/Thriller/Mystery
Want to be completely blindsided, infuriated AND appreciative of the truly devious acts of women?
You've come to the right place.
With Malice is exactly as the title describes: Malicious.
It is another story about a girl waking up in the hospital not remembering what happened to her. Slowly it becomes revealed that she was involved in a car accident, and there was someone else involved.
There are some serious Amanda Knox trial vibes going on here, and involves some cutthroat behavior by a female that I just can't help but slow-clap for. This book has a twist and an ending that will make you just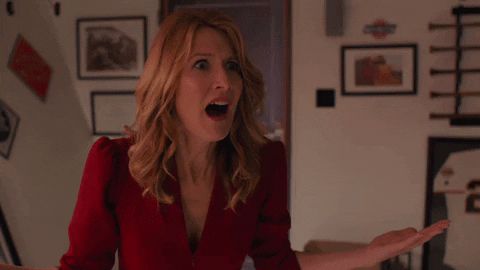 (See my review here)
7. The Surface Breaks by Louise O'Neill
Genre: YA/Fantasy/Retelling/Feminism
You know what I love?
A feminist retelling of men being drowned for treating women like they're nothing.
The Surface Breaks showcases a mermaid named Gaia who starts out as a meek and subservient daughter of the Sea King, but swiftly turns into a truly glorious character hellbent on standing up for herself and her sisters.
It's a darker version to the original Little Mermaid tale you know, but one that NEEDS to be read!
(See my review here)
8. Wilder Girls by Rory Power
Genre: YA/Mystery/Horror/LGBT
I am obsessed with this book, and even more obsessed with the female characters that grace its pages!
Wilder Girls is a YA Horror/Mystery filled with a collection of girls who are as freakish as they are resilient. These girls will claw at each other for food and kill you on the spot, but their hearts are filled with immense love and loyalty for one another.
This breathtaking and eerie story is about a school on an island that has been quarantined after a Tox infiltrates their walls. The girls are mutated and dying, and it is downright DARK! But oh so good.
(See my review here)
9. Darkness of Light (Book 1) by Stacey Marie Brown
Genre: New Adult/Fantasy/Paranormal/Romance
Looking for another Celaena Sardothien and Rowan Whitethorn to swoon over?
Okay, technically this isn't like TOG at all, but it's Fantasy, it's hot and I just love a female who can fight alongside some fantastical creatures!
Darkness of Light is an Adult Fantasy series filled with demons, fae, goblins and dark dwellers. This series is exciting and soooo romantic, but most importantly, it gives you a female lead who is SO saucy and fierce!
I am planning on reading it again this weekend, so jump on the train with me and let's all just drool over this series together!
(See my review here)
10. Killing November (Book 1) by Adriana Mather
Genre: YA/Mystery/Thriller/Contemporary
Killing November is not high on my list of favorite books…at all, but it IS stuffed full and exploding with various characters who are all passionate about one thing:
Killing. ❤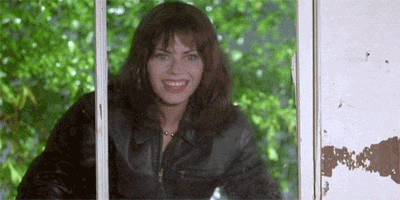 Academy Absconditi is a school for assassins and spies in training. Classes range from poisons, knife throwing and plain old manipulation. So in this case, there is a whole host of badass females who will kill you in your sleep…literally.
(See my review here)
~*~*~*~*~*~*~*~*~*~*~*~*~*~
Stay Witchy ❤