Something

Wicked

this way comes.
You know

who

it is, you've been waiting

all year

!
It's the

Twisted

.
The

Ghostly

.
The eerie

Daughter

of

Darkness

and the gloomy

Son

of

Spooky

.
It's

OCTOBER

!
~*~*~*~*~*~*~*~*~*~*~*~*~*~
~*

My 10 Anticipated October Book Releases

*~
~*~*~*~*~*~*~*~*~*~*~*~*~*~
1. Angel Mage by Garth Nix
Release Date: October 1, 2019
Genre: YA/Fantasy
Some of you may know Garth Nix, some may not.
He is the author of the Abhorsen series, Sabriel, and has made a name for himself in the YA Fantasy genre.
Angel Mage is a historical styled fantasy with heavy influence from The Three Musketeers. Set in a world that is largely controlled by angelic magic, Liliath seeks to be reunited with her lost love, the archangel of Ystara, by forcing four Sarancians to fulfill her destiny.
It basically sounds like an epic fantasy adventure of four against one, I am here for it COMPLETELY!
2. Resurrection Girls by Ava Morgyn
Release Date: October 1, 2019
Genre: YA/Fantasy/Paranormal
Resurrection Girls is one of those books I see and go-
…was this written specifically for me?
It follows Olivia Foster, a young girl who is still reeling from the death of her younger brother. But when Kara Hallas moves in across the street, Olivia is immediately enamored with her free spirit and strange hobby of writing to men on death row. So Olivia joins Kara, and together, they write as the Resurrection Girls.
This sounds like it's going to be one of those "they aren't who they seem" styles of books, but I am REALLY curious to see where this fantasy/paranormal element comes in to play.
But who am I kidding?
I'm just here for the morbid tone.
3. Shadow Frost (Book 1) by Coco Ma
Release Date: October 1, 2019
Genre: YA/Fantasy
Shadow Frost is about a girl named Asterin, Princess of Axaria, who vows to slay a demon that is terrorizing her kingdom. With the help of her friends, they set off to kill the beast in question, but discover startling information in the process. But an assassination attempt against Asterin has been planned, and a series of lies begin to come to light as they fight for survival.
Magic, a princess, demon beasts?!
Sign me up!
4. The Twisted Ones by T. Kingfisher
Release Date: October 1, 2019
Genre: Fantasy/Horror
My Horror pick of the month, and you'll know exactly why!
The Twisted Ones is about a young woman named Mouse who begins cleaning out her grandmother's home after her death. What she thinks at first is just a bunch of useless junk, she soon finds that not everything in this house can be brushed off so easily.
Mouse uncovers a journal of strange writings by her step-grandfather, and soon begins to experience the strange and unusual events that she assumed was the musings of an insane man. 
This novel is said to read like The Blair Witch Project meets The Andy Griffith Show. 
HOW? I don't know, but I NEED!
5. The Good Luck Girls (Book 1) by Charlotte Nicole Davis
Release Date: October 1, 2019
Genre: YA/Fantasy/Historical Fiction
So I JUST received this beauty in the mail from the amazing and wonderful Andrea @andreajanel_reads , and I cannot wait to start reading this Westworld meets The Hadmaid's Tale fantasy!
The Good Luck Girls is the story of five young women who were forced into prostitution houses and called Good Luck Girls. When one of the girls ends up killing her client, the girls devise a plan to escape and find freedom.
This sounds like a Wild Wild West meets Sucker Punch meets The Accident Season, and I'm just over here like
6. I Know You Remember by Jennifer Donaldson
Release Date: October 8, 2019
Genre: YA/Mystery/Thriller/Suspense
I LOVE a thriller that blindsides the ever-living shit out of me, and I am hoping I Know You Remember does just that!
When Ruthie's once best friend Zahra suddenly vanishes from a party, she makes it her mission to find out what happened. But as Ruthie begins to dig deeper into the life of the girl she once knew, she soon discovers Zahra is far from the introverted and artistic person she was as a child. Zahra is popular and a young woman of many secrets, and Ruthie is about to fall into them.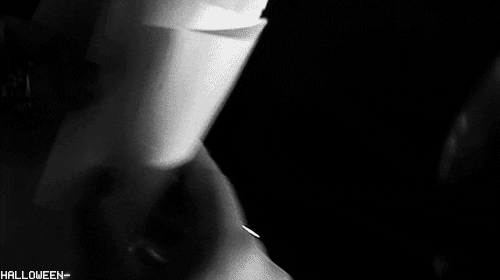 7. The Grace Year by Kim Liggett
Release Date: October 8, 2019
Genre: YA/Sci-fi/Dytopian
THIS book is the Sci-fi/Dystopian novel I have been waiting for ALL YEAR!
Set in a world where girls are banished until the age of sixteen and told their skin emits a powerful aphrodisiac that lures men in and throws women into a jealous rage, Tierney James dreams of a better life. A life where the girls don't rage against one another, and work to tear each other down.
The Grace Year is dripping in feminist vibes like Wilder Girls and Girls with Sharp Sticks. It is a world where women are shoved down and fight against one another to survive in a society that only wants to push them down farther. 
I cannot express how long I have been waiting for this release.
I am so ready to highlight every word in this book.
Bring it on.
8. Love, Heather by Laurie Petrou
Release Date: October 8, 2019
Genre: YA/Contemporary
Love, Heather is about two girls who enact revenge on the bullies of their high school by playing a few pranks, signing them with Love, Heather. But what starts out as innocent retaliation, quickly turns into a violent mess as students start to join in by pulling their own vicious pranks. As everything turns dark, the girls fight to take back control of what they started.
I am a HUGE fan of the Heathers movie, and if you haven't seen it, I suggest you do before reading this book!
9. Gravemaidens by Kelly Coon
Release Date: October 29, 2019
Genre: YA/Fantasy
Gravemaidens follows Kammani, a young healer who fights to save her sister from her impending death.
When the ruler of Alu becomes ill, sacred maidens are picked to walk with the dying ruler into the afterlife. It is an honorable position, but one that Kammani only sees as an execution. So when her sister Nanaea is chosen as one of the Gravemaidens, she sneaks into the palace and attempts to heal the ruler. But the secrets of the palace are dangerous, and more than just her sister's life may be in danger.
10. Deeplight by Frances Hardinge
Release Date: October 31, 2019
Genre: YA/Middle Grade/Fantasy
I LOVE Francis Hardinge books!!!
Not only does she come up with some truly amazing and unique ideas, but the detail and character building in each of her stories is FANTASTIC!
I mean yes, I wish she would write a more Mature YA or even an Adult book, but I am more than happy with these beautiful middle grade tales!
Deeplight is set in a fantastical world called Myriad, a place once terrorized by powerful gods that come from the depths of the ocean, until one day they vanished. Since then, the remains of these gods are traded and highly sought after. For Hark and Jelt, scavenging for "godware" is their life, and they soon set out on an expedition that will change their lives forever.
~*~*~*~*~*~*~*~*~*~*~*~*~*~
Stay

Witchy

❤