Disclaimer: This book was sent to me by the author, Rebecca Henry, for an honest review.
Genre: Fantasy/Retelling
Plot: In The Lady Raven, Rebecca Henry tells the tale of Zezolla, a little princess abandoned by her father into the hands of her evil stepmother and wicked stepsisters. A familiar fairy tale you may think but all is not as it appears. The reader is soon drawn into a web of witchcraft, lies and deceit, and gradually realizes that this is no typical fairy tale but a dark and macabre take on one. Zezolla is treated with the utmost cruelty, neglected and vilified, and left to live in the damp cellars of the castle. The only friends Zezolla has are her beloved raven and her pet wolf. Her only comfort lies in the loyalty of the creatures of the forest and her mother's hazel tree. Will Zezolla have the power to escape her torment and ultimately save herself from the unscrupulous clutches of the king? The Lady Raven is a compelling tale and one that is not for the faint-hearted.
Opinion:
Fridays are for dark retellings, murder and deceit.
In this twisted tale there are more than just stepmothers to defeat.
Vile stepsisters and wicked, forceful Kings,
Have a chance to be defeated with the help of paws and wings.
With a Princess clad in black and magic scorching through her veins,
A Queen must arise to break free from her chains.
I love a fairy tale retelling, especially one that flips the story from cheery to morbid.
But what I love even more, is a story of a Goth Princess Witch.
Rebecca Henry got our Princess's name wrong though,
because this is DEFINITELY written about me.
Princess Zezolla lead a life of happiness and bliss with her parents in their castle. A life with a doting father and a mother that showered her in love and affection. At least until her mother was drowned at the hands of her father. Now Zezolla's life is one doused in sorrow and cruelty. Countless deaths and misfortunes follow the Princess as she grows into a young woman, with only her Raven and her magic to keep her company. Forced into the cellars of her castle by her stepmother and her daughters to live for years, the only solace Zezolla can find is through the woods and its creatures. But the bloodshed in Zezolla's life has only just begun, and to survive, she must trust in her magic and her guardians.
Zezolla is the witchy Princess that my childhood heart has always wanted!
This girl is sweet, caring, compassionate and loving to everyone and everything around her-even those who treat her horribly. After the death of her mother, she falls into a state of mourning that takes hold of her life and leaves her lonely and neglected. Her father, after being betrayed by his wife and then drowning her, becomes a nonexistent parent to Zezolla, only focusing his efforts on securing a new wife and improving his status. And so begins the onslaught of stepmothers that will enter Zeolla's life, leaving a trail of cruelty and vile behavior in their wake.
It seems to be a theme in this retelling for characters to begin as somewhat decent beings, and then turn rather drastically into monstrous versions of themselves. It was so saddening to watch Zezolla lean towards so many figures in her life that she loved and respected, only for them to turn on her and wish for her demise. But another huge theme was the act of characters attempting to have ownership or control over our little Cinderella girl. She was constantly being thrust into the hands of those who either wanted her for gain or to be a slave that they could torture. This poor girl is beaten, betrayed, manipulated, verbally abused and treated like an object constantly.+
"You have witnessed man's true desire…to own a woman."
But before you think that she is totally helpless, don't. Zezolla is a fierce and witty character with extraordinary abilities. She has a deep understanding of the Earth and the animals, and has extremely dedicated companions by way of a raven and a wolf. These two creatures steal and kill in order to protect their Princess, and to be completely honest, it is badass and ruthless! There is SO much blood being spilled in this story, but don't fret, it isn't graphic at all and won't keep you up at night.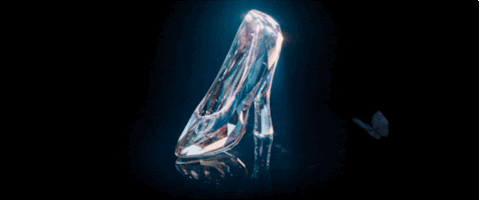 What I really enjoyed about this story as well, is the romance. It is a bit unexpected and not a huge part of the story…which I really LOVE! Look, I adore my fantasy romances just like the next YA obsessive out there. But what I adore even more, is a story where a female isn't waiting in the damn shadows for a man to rescue her and fight her battles. I crave that feminine strength and power in books, and Rebecca delivered.
Overall, I am really impressed with this dark Cinderella retelling. The pace is quick, and this book covers a TON of ground in just 180 pages. It completely sucked me in and left me feeling a bit dismayed that it was over, because all I wanted was to stay with Zezolla. I would gladly welcome a series of The Lady Raven, or even a dark retelling of EVERY princess (hint hint, Rebecca). I definitely recommend this gritty and gothic fairy tale to those of you who are looking for a new retelling or a spooky read for October!