Come

one

, come

all

!
Into the

land

of the

decaying

,

decrepit

and

dead

.
We're rounding up our

potions

,

candles

,

crystals

and

knives

to take a trip into the

veil

.
So pull up those

tattered stalkings

, grab a

torch

and maybe a

friend

.
Because there's

no turning back

.
Just because it's

November

, doesn't mean we have to stop being

weird

.
~*~*~*~*~*~*~*~*~*~*~*~*~*~
~*

Spooky Reads

*~
~*~*~*~*~*~*~*~*~*~*~*~*~*~
1. Smoke & Key by Kelsey Sutton



Genre: YA/Fantasy/Romance/Paranormal

It's dark.
It's Gothic.
It's Romantic.
And it's about dead people.
What more could you ask for in a spooky read?!
Smoke and Key starts with a young woman waking up in a place of darkness. She learns that she is dead and has fallen out of her grave to a place called Under, a place that is neither Heaven nor Hell. Each inhabitant of Under is named by the possession they wake up with – Key, Smoke, Ribbon, Doll, Journal. But the problem is that nobody can remember their past lives, who they are, or how they died. Except Key. As she starts to regain the memories from her life, she begins to realize there is a much bigger reason for why she and the people of Under are stuck.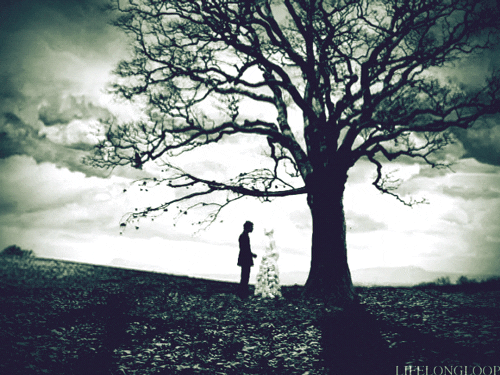 (See my review here)
2. Survive the Night by Danielle Vega
Genre: YA/Horror/Thriller
Survive the Night is another YA Horror from Danielle Vega, and one that has gone unread on my bookshelf…like so many others…
*cough*
It is about a group of friends who go to a rave called Survive the Night, only to end up being hunted by a deranged killer in the creepy and dark tunnels of the subway. In true Danielle Vega fashion, the reader is promised bloodshed, mind–f**kery and a whole host of wtf did I just read.
I can't wait.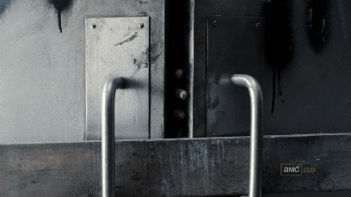 3. The Hollow series by Jessica Verday
Genre: YA/Romance/Paranormal
The Hollow series has been a favorite of mine since I was a teen, and a set that I plan to read again in the coming weeks. It is a series set in a town called Sleepy Hollow, and you can bet your ghoulish friends that it's oozing with paranormal activity.
After the mysterious death of her best friend, Abbey is stricken with loss and grief for losing the person closest to her. But when Abbey learns a secret about the friend she thought she knew everything about, she begins to question everything in their past. And the sudden appearance of a strange boy named Caspian has Abbey rattled in more ways than one, especially when she learns the truth about who he is.
From what I can remember of this series, it's full of romance and swoon–worthy sighs. So get ready to be swept away in the spooky love of this little number!
3. The Wicked Deep by Shea Ernshaw
Genre: YA/Fantasy/Paranormal/Witches
A 2018 favorite of many readers, The Wicked Deep is the perfect witchy story.
The legend goes that three sisters were drowned by the townspeople of Sparrow in the early 1800's, and each Swan Season three girls are inhabited by one of the sisters who seek their vengeance by drowning one boy each. A witch–hunt ensues, there is possession and mystery, and even a little love. It's a MUST read for this season, but also a must read in general.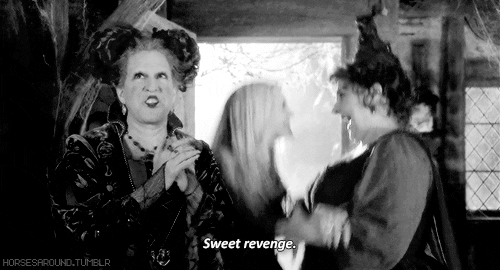 (See my review here)
4. I know You Remember by Jennifer Donaldson
Genre: YA/Mystery/Thriller
I just received this book in the mail from Random House Children's as part of their Wicked Reads Blogger Campaign! Each blogger had their choice of candies to choose from, and each candy represented a specific book!
Mine was Kit Kat, and it was I Know You Remember!
After three years away from her hometown, Ruthie comes back to the news that her once best friend Zahra is missing. But the Zahra Ruthie knew years ago isn't the same person. Once a thoughtful, creative and timid girl, others describe Zahra as popular, outgoing and the first at a party. As Ruthie dives deeper into the girl's life she once knew, secrets start to come up and she realizes she is in deeper than she would have liked.
This one was AMAZING!!!

If you want a spooky thriller that is going to blindside you, read this! It was so incredibly good, I cannot stop ranting about it!

(See my review here)
5. The Cemetery Boys by Heather Brewer

Genre: YA/Fantasy/Paranormal
I just finished reading this gem last week, and it was a great October read! It wasn't too scary or gory, but it  had the perfect amount of sinister and gothy outcast vibes that I am always looking for in a YA.
The Cemetery Boys is about a small town that believes in a curse where creatures called the "winged ones" bring about the "bad times", and where a group of boys spend their nights partying in a cemetery. When his father forced him to move to this dull and backwards town, Stephen finds friendship with the weird guys who hang out all night. But the leader of this group of boys is hiding something, and Stephen wants to know what.
This book was just as good as I was hoping it would be, and I read through it SO quickly. I highly suggest you try it out if you're looking for an only semi–scary book to read.
6. Fiendish by Brenna Yovanoff
Genre: YA/Fantasy/Horror/Paranormal
Fiendish is one of those books I countless bookstagrammers/book bloggers/book psychos and been pushing me to read. And I really should…
It's just sitting on my bookshelf begging to be opened!
It's about a girl who may or may not be dead that has been trapped in the cellar of a creepy old house for 10 years, in a town where supernatural and spooky magical things happen, with a guy her age that may or may not be a complete jackass?
Look, I obviously haven't read it. But here, read this:
"What's wrong with me? I never did anything to anyone."
Fisher was quiet for a second and when he answered, he sounded strange.
"It's not your fault," he said. "They're just nervous about how your eyes are sewed shut."
7. Hotel for the Lost by Suzanne young
Genre: YA/Romance/Paranormal
I read this one earlier this year, and it has all the Disney Tower of Terror vibes you could ever ask for!
Now if some of you remember that epic Disney movie for the 90's, you'll know the spooky/regal vibes I'm talking about. If not, look it up and watch it!!!
Hotel for the Lost is about a girl named Audrey who arrives at the luxurious Hotel Ruby with her father and brother after breaking down on the side of the road. Thought the family only plans on staying one night, they find it incredibly easy getting caught up in the grandeur and alluring perks of the hotel. As Audrey begins meeting the guests and employees of the Ruby, she begins learning of the haunting past of the hotel, and what it truly means to be a guest there.
This was a pretty good read, and one I had devoured in hours on a Friday night. Though the romance may cause and eye-roll or two, it's definitely a great read for those of you who want to sleep after reading.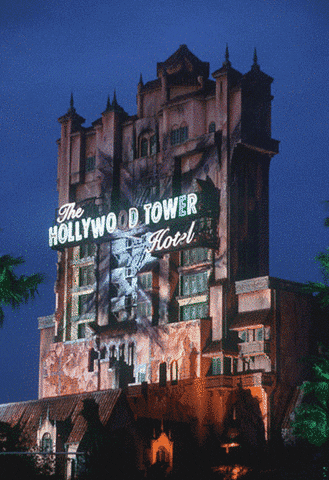 8. Hex Hall by Rachel Hawkins
Genre: YA/Fantasy/Paranormal
I just got this series to read in October, got WAY behind in what I planned on reading due to ARCs, and am now pushing it into my November reads.
Because I'm going out of 2019 staying Spooky AF, and I'm taking you all with me.
Hex Hall is the YA supernatural reform school story for witches, fae and shapeshifters. After Sophie Mercer discovers that she is a witch, and makes a disaster out of a prom-night spell, her warlock father ships her off to Hex Hall in order to "straighten her out".
It's basically the typical high school series, with magical elements and romance! Woo hoo!! If you want some spooky fluff, look no further.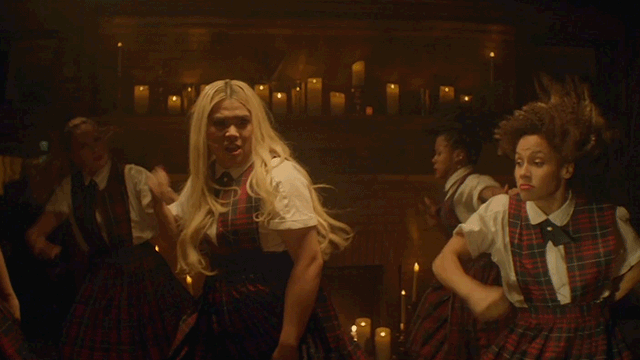 9. Maplecroft by Cherie Priest
Genre: Historical Fiction/Horror/Paranormal
This one is for all you Lizzie Borden fans out there!
Who doesn't love an axe-murdering woman, am I right?!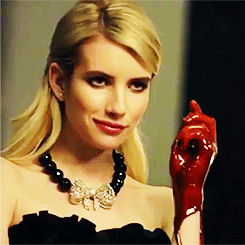 Maplecroft portrays the events after Lizzie Borden is exonerated for the brutal murders of her parents, when she and her sister take up residence at a mansion by the sea – Maplecroft. In this tale, Lizzie explains that her parents' souls were "consumed" by malevolent entities. So now, as she cares for her sickly sister, she spends her days ridding the world of these demonic creatures, one swing of her axe at a time.
Lizzie Borden took an axe and gave her mother forty whacks; and when she saw what she had done, she gave her father forty-one….
10. Ten by Gretchen McNeil
Genre: YA/Mystery/Horror/Thriller
Ten is another book I purchased during October, and perfect for you lovers of teen slashers ❤
It's about a group of teens who go to an exclusive party on Henry Island. Their weekend getaway is promised to be one of drunken debaucheries and luxury, as they're accustomed to. But when they come across a DVD with a threatening message on it, a storm suddenly cuts off the power and the killing begins.
11. Here There Are Monsters by Amelinda Bérubé
Genre: YA/Horror/Mystery
"The Blair Witch Project meets Imaginary Girls"?
I'm here for it.
The description for this one is vague, which makes me want it even more. Here There Are Monsters is about two sisters, Skye and Deirdre. Skye gets tired of having to look after and save her sister all the time, so she vows to let her handle things on her own. But when the girls move across the country, and Skye excels at making new friends, Deirdre becomes withdrawn and isolated. She begins traveling deep into the woods and creating strange sculptures from branches.
And then, she disappears.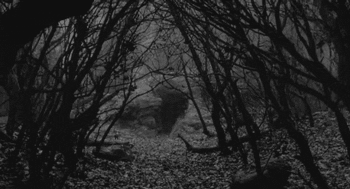 12. How to Hang a Witch by Adriana Mather
Genre: YA/Fantasy/Paranormal/Witches
I have been wanting to read this little beauty for, FOREVER!
I know, it's shocking that I haven't read it yet. I'm a monster.
How to Hang a Witch is about a girl named Samantha Mather who moves to Salem, Massachusetts with her stepmother. Sam is the descendant of a man named Cotton Mather, who was involved in the Salem witch trials that claimed the lives of countless women. When a group of girls called The Descendants find out, they make it their mission to make her life a living hell. But when Sam comes into contact with a ghost, she begins to learn about the centuries old curse that affects every descendant of those involved in the trials.
I have heard nothing but amazing things about this book, so I am planning on reading it in the next week!
13. Harry Potter by J.K. Rowling
Genre: YA/Fantasy/Witches
Do I even need to explain this one?
~*~*~*~*~*~*~*~*~*~*~*~*~*~
The goal for the rest of 2019: Stay Spooky ❤