Disclaimer: This book was sent to me by the publisher, Sourcebooks Fire, via Netgalley and Edelweiss+ for an honest review. 
Genre: YA/Mystery/Thriller
Plot: It all started out as a game.
Just a way to have fun. We figured as long as we had rules, it wouldn't be a problem.
RULE #1: Only break into one another's houses.
RULE #2: Only take stuff that can be replaced.
It worked for a while. Whoever's turn it was to break in got a rush, and the rest of us laughed over the trophies they brought back. But then someone went too far. Lives got ruined. Someone is dead.
And I might be next.
Opinion:
Burglaries, Teen Angst, Competition and Murder?!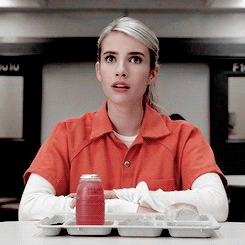 Why, it's positively sinful!
Harper and her friends have spent the last weeks of their summer doing what regular teens do. Drinking, beach days, trips to the mall, a smattering of experimental drugs and a casual burglary or two. With strict rules to only steal replaceable items from each of their houses, marking their personal bedrooms as off-limits, the teens take turns stealing items and pawning them off. The rush of adrenaline and excitement to be doing something illegal gives each of them a high like no other, that is until one of them is found dead. Though the police believe it to be a suicide, Harper knows better and searches frantically for the culprit. But as the deaths begin to stack up, she realizes she may be next.
If you're looking for a quick-paced book that you'll have no problem reading in one sitting, this one is for you.
This group of teens is far from your normal squad wanting to enact in a little rebellion and mischief. They are each a little crass, moody and fairly disrespectful to one another on a daily basis…which makes for some pretty interesting dynamics. There are six friends in total – Harper, Paisley, Sarah, Gin, Benji and Alex. Early on into their Summer, the gang decides they need some excitement and a new game to spice things up. They decide to take turns breaking into each other's homes, using house keys and alarm codes, and taking items from their parents and selling them in pawnshops. They steal things like luxurious watches, alcohol, subscription bottles and other random decorations. Never personal, irreplaceable items.
Harper is an interesting character and voice of this story. She has a snide comment and blunt opinion about any and everything, and literally no filter. Most of the time I enjoyed her freedom to say whatever she wanted (f<3ck politeness) but at times I wish she would just get her head out of her ass. Harper is dating Gin who seems to be the most responsible and levelheaded one in the group. Paisley is innocent and sweet and is dating Benji who is laid-back and has the vibes of an all-around good guy. Sarah is the slightly promiscuous and overly catty teenage girl that makes you want to smack yourself in the face, and she is dating the equally cringey and creepy Alex.  The weirdest dynamic here is the one between Harper, Sarah and Alex. Alex makes constant suggestive comments to Harper, which gets a huge rise out of Sarah, which amuses Harper to no end. But the real strangeness is between Sarah and Harper.
These two are supposedly friends, but oh my gosh do they go at it!! And not just figuratively, Harper literally punches Sarah and they are constantly making comments about how much they hate each other.
Anyways, eventually things go a tad too far (as they always do) and one of the characters turns up dead. Harper has a very strong opinion that they hadn't committed suicide, and that one of their friends was actually behind it. Needless to say, things get a little wild and you're left having no idea who to trust. In natural fashion for me, I was blaming Harper herself. But that's probably because I've been listening to WAY too many murder podcasts in my spare time.
Basically, this book goes by really fast and before you know it, you find out 'who done it'. Though it WAS a TOTAL blindside, I am still left with a scrunched-up face and thinking the ending was a tad silly and ridiculous. There is that dramatic moment of when the killer explains why they did it, and guys…it was cringey. Call the Soap Opera Awards, because this takes the cake for the most eye-roll worthy forced anger and jealousy award!
But that painful exchange aside, this was a fairly decent book and one I didn't hate giving my time to. It had an interesting premise, very quirky and edgy characters, and a special something that we're all looking for this November – Murder. ❤