Disclaimer: This book was sent to me by the publisher, Harlequin – Mira, via Netgalley for an honest review.
Genre: Mature YA/Mystery/Thriller
Perched atop a hill in the tiny town of Marchburg, Virginia, The Goode School is a prestigious prep school known as a Silent Ivy. The boarding school of choice for daughters of the rich and influential, it accepts only the best and the brightest. Its elite status, long-held traditions and honor code are ideal for preparing exceptional young women for brilliant futures at Ivy League universities and beyond. But a stranger has come to Goode, and this ivy has turned poisonous.
In a world where appearances are everything, as long as students pretend to follow the rules, no one questions the cruelties of the secret societies or the dubious behavior of the privileged young women who expect to get away with murder. But when a popular student is found dead, the truth cannot be ignored. Rumors suggest she was struggling with a secret that drove her to suicide.
But look closely…because there are truths and there are lies, and then there is everything that really happened.
J.T. Ellison's pulse-pounding new novel examines the tenuous bonds of friendship, the power of lies and the desperate lengths people will go to to protect their secrets.
Opinion:
"Goode perches like a gargoyle above the city's small downtown…It is quiet, dignified, isolated. As are the girls who attend the school; serious, studious. Good. Goode girls are always good. They go on to great things."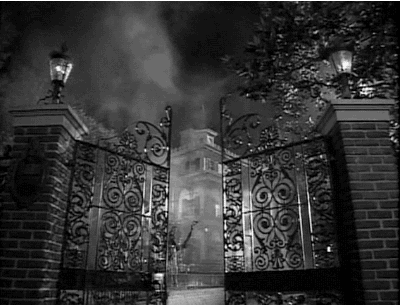 After the unexpected deaths of her scion father and mother, Ash Carr arrives at Goode – a private college preparatory school for teenage daughters of the elite. Goode breeds exceptional ladies who go on to top schools, and who become leaders in their industries. As a sophomore, Ash is quickly thrust into the strange dynamics of these powerful and privileged girls. Keeping up with the honor code of the school and high intensity academics is one thing, but navigating the ways of her classmates is an entirely different game. But things for Ash have never been easy, so why should her time at Goode be any different. After the sudden death of her roommate turns Goode upside down, Ash fights to keep her name cleared of any involvement. But things are beginning to unravel, and no secret is safe, not even hers.
I love a good murder mystery/thriller, but a murder mystery in a private school of privileged girls? Psh. Cancel my evening and clear my schedule, because I am THERE! One series that has been a personal favorite of mine for years is Private by Kate Brian. It's a YA drama-fest of secrets, lies, murder, backstabbing, secret societies and boatloads of privilege. Needless to say, when I came across Good Girls Lie, I needed it in my hands immediately.
And it was all I could have asked for…
and then some.
This book is oozing with secrets made of manipulation that have been dipped in lies, doused in deception, coated with blindsides, and sprinkled with levels upon levels of twists. Think you know where this is going? Think again. Think it's over? THINK AGAIN! J.T. Ellison keeps the reader drowning in psychological torment until the very last page. So much so, that you'll even find yourself reading the acknowledgments just to get a deeper look inside the head of this author.
I was unimaginably hooked on this story and the character of Ash. I needed to know her deep dark secrets, and the secrets of all these strange girls at Goode. Because they aren't just rich girls thrust into a top school because their daddy knows a guy. Oh no. These girls are brilliant, border-line geniuses in their fields. Whether it is art, business, computers or writing – these girls excel in every subject. They are cunning and devious, sure, but also surprisingly honest and mostly decent to one another. And yeah, they're a little crazy, but that's to be expected.
"It's a bit like entering a prison, only here, the inmates are upstanding teens with daddy issues."
Goode is the typical private bordering school that we have seen and read about. There are the popular head girls who rule over the school, secret societies and hazing, and a whole lot of sneaky things going on in the shadows. But the real star of this story is Ash Carr and her journey to Goode. Before her father suddenly dies of a drug overdose, and her mother commits suicide shortly after finding his body, Ash is told that she will be attending Goode in two months time. But after the death of her parents, and with her inheritance tied up until her twenty-fifth birthday, Ash is granted a scholarship into Goode by the dean of the school.
But naturally, Ash's past is much more complex than one could ever guess.
"They say her name, an unbroken chain of accusation and misery."
Ash.
Ash.
Ash.
Ash is such an interesting character to have tell this story. My initial reaction upon learning that she is harboring a dark secret made me watch her closely, but her character is so intricately created that you forget to look at her as anything but a teenager. She keeps to herself at school, doesn't make any quick and strong relationships with any of the other girls, and simply focuses on her studies and staying under the radar. She is the embodiment of a girl who has seen tragedy and hurt throughout her life, and I felt such a sense of sadness for her. But naturally, there are instances throughout this story that makes you question her and the motives of every single girl around her.
"Lies will flow from my lips, but there may perhaps be some truth mixed up with them; it is for you to decide whether any part of it is worth keeping." – Virginia Woolf, A Room of One's Own
I have been reading a TON of thrillers lately, so I had a pretty good idea of where this was going. But NOT AT ALL to the extent that it went! Every time I made a conclusion on how this book would end, something would happen that would force me to rethink everything. And even when I finally got all the answers, ANOTHER blindside was waiting for me! This is the kind of thriller I have been needing. One that makes my face hurt while giving me a weird sense of envy that I was never shipped off to a boarding school and tapped into a secret society.
Woe is me.
As a whole, I loved Good Girls Lie. Why yes, there were a bit of unnecessary PG-13 (R?) rated scenes that I didn't see any point to. And yes, the constant drastic age differences in these romantic relationships did make me slightly uncomfortable. But, what is life, right? All in all, this is a really addicting story about secrets and the need for freedom. It's sad, it's dark and it is even a bit sweet…sort of. My only true qualm is that this is a stand-alone, when all I really want is about ten more of these books.
"Mmm. Death tastes so good."