Genre: YA/Fantasy
Plot: He will be destruction of the crown and the ruination of the throne.
Power is much easier to acquire than it is to hold onto. Jude learned this lesson when she released her control over the wicked king, Cardan, in exchange for immeasurable power.
Now as the exiled mortal Queen of Faerie, Jude is powerless and left reeling from Cardan's betrayal. She bides her time determined to reclaim everything he took from her. Opportunity arrives in the form of her deceptive twin sister, Taryn, whose mortal life is in peril.
Jude must risk venturing back into the treacherous Faerie Court, and confront her lingering feelings for Cardan, if she wishes to save her sister. But Elfhame is not as she left it. War is brewing. As Jude slips deep within enemy lines she becomes ensnared in the conflict's bloody politics.
And, when a dormant yet powerful curse is unleashed, panic spreads throughout the land, forcing her to choose between her ambition and her humanity…
From the #1 New York Times bestselling author Holly Black, comes the highly anticipated and jaw-dropping finale to The Folk of the Air trilogy.
Opinion:
Jaw-dropping finale?
I mean…it was a finale.
Jude knows what it means to be hated by the Fae. To be a human in Faerie is wrought with dangers, and one slip of the tongue or an off-handed promise could be the end of your freedom and life. But Jude also knows what it means to have power. After successfully gaining control over Prince Cardan, putting him on the throne as High King and naming herself Seneschal, Jude was finally feared. And when things between Cardan and herself began to shift from deep hatred and cruelty, to something like affection, Jude relinquishes her control over Cardan in exchange for something more: marriage and a title as Queen of Faerie.
But it all came crashing down when Cardan banished her to the mortal lands for murdering his brother, and Jude is forced away from the home she loved and the power she so desperately craved. So when her twin sister Taryn shows up on her doorstep seeking help, Jude snatches the opportunity to return to Faerie and to reclaim what was once hers. But upon her return, Jude learns that Madoc plans to move against Cardan and to claim the position as High King for himself. Now Jude must decide what is most important to her: revenge or honor.
I have been waiting a YEAR for this finale with anxiety ripping apart my chest and a sadness so fierce, not even chocolate chip cookies and pie could remedy it! The Cruel Prince made me look at the Fae in a way that gave me chills. It made me squirm and think twice about being lured into the woods. But The Wicked King made me want to rip my heart from my own chest and offer it to a demon that would incinerate even the essence of my emotional being. It lit me on fire, turned my soul molten in liquid flame, and dripped through my rib cage out through my skin – evaporating my body into a puddle of soupy despair.
And so when I finally got my hands on The Queen of Nothing, I devoured it with the eyes of fiend in a drugstore and the screams of a thirteen-year-old boy who just saw a PS5.
So how was it?
HOW. WAS IT?!?!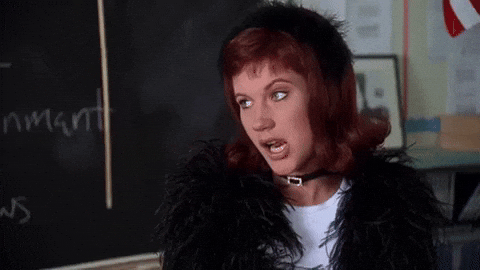 It was okay.
What I love most about The Folk of the Air is that Holly Black has given readers a side of the Fae that we don't normally get to see in YA Fantasy. So many of us have fallen in love with the Sarah J. Maas depictions of these magical and powerful creatures who are both fierce and upstanding. They hold a sense of loyalty and honor, and want love and happiness.
…
And then there's Holly Black's Fae.
They are manipulative, twisted and demented creatures who find joy in twisting their words and making sneaky deals. Some kidnap, glamour and force humans to be servants in their homes, while others simply bite off a finger or two. They are immortal beings who flaunt their mystical beauty and use it to lure in unsuspecting victims like little mice lining up for slaughter. Humans are drugged through food and drink that makes them think that they are happy, but only glamors the truth of what is happening around them.
In short, it's completely f***ed.
And I love it.
On its own, QON is a really enjoyable book. There is turmoil and a war that must be won, tricks and scheming to be had, revenge and romance to obsess over, and a few surprises that caught even me off guard.
But if I put QON next to the epic gut-wrenching tomes that are installments 1 and 2…
this book just falls flat and doesn't impress me much.
I was expecting to be shocked, disgusted and infuriated by what happens to these characters. I was prepared to have Cardan crush Jude's dreams AND mine, and I was more than ready to throw this book at a wall just to rush over to it apologizing and reading it over immediately.
But that just didn't happen for me. In truth, this book feels more like fluff than the third and final installment of The Folk of the Air series. *There were countless plot-lines that weren't tied up or were just randomly phased-out and unexplained. *Opportunities for Jude to really let her sadistic side shine were completely lacking (i.e. LOCKE). *It barely showcases Cardan, there is much less bloodshed and backstabbing, the story-line is fairly predictable, and everyone just seemed so…nice.
I am just overwhelmed with not feeling overwhelmed.
I think the biggest thing that has me annoyed is the relationship between Jude and Cardan. I needed ALL the information. ALL the explanations. ALL that happened while she was in the mortal lands. But did I get that?! No, not really. It's a good thing I reread Cruel Prince and Wicked King before starting QON, because it gave me time to dissect every. single. thing. Cardan. said/did.
So without giving spoilers, I'll leave you with all the things I wanted but just didn't get.
Revenge. Double Revenge. Triple Revenge. Quadruple Revenge.
Wrap-up on Lady Asha, Nicasia, and Grimsen.
An actual profession of admiration, a gutting of a fox, why Jude has flowers in her side, the knowing to behead something and lastly…
…THE LETTERS!