It's almost the

end

of

2019

…
and

apparently

the end of an

abundance

of

book releases

.
There may only be

5

books on my

December Releases

list, but

trust

me when I say, they're gunna be

good

!
~*~*~*~*~*~*~*~*~*~*~*~*~*~
~*

My 5 Anticipated December Book Releases

*~
~*~*~*~*~*~*~*~*~*~*~*~*~*~
Yep, just

five

.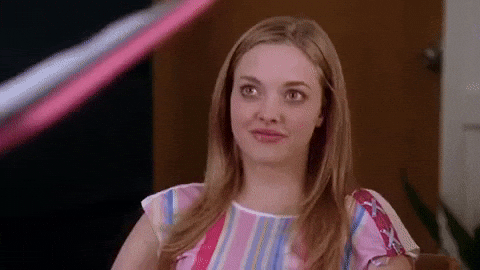 1. Reverie by Ryan La Sala
Release Date: December 3, 2019
Genre: YA/Fantasy/LGBT
So this has obviously released already, but if you haven't heard of it yet…allow me to indulge you!
Reverie follows a young man named Kane Montgomery after he is involved in a car accident that leaves him with amnesia. As he struggles to remember his day to day routine in high school, and is subjected to torment from his peers for his sexual orientation, Kane learns who he truly is – an Other.
The Others work together to save the world from rouge fantasies that transform into actual alternate realities, also known as Reveries.
This promises to be an action-packed and fantastically campy tale, with a blend of The Magicians and Inception.
2. Dangerous Alliance: An Austentacious Romance by Jennieke Cohen
Release Date: December 3, 2019
Genre: YA/Historical Romance
Calling all Jane Austen fans!!!!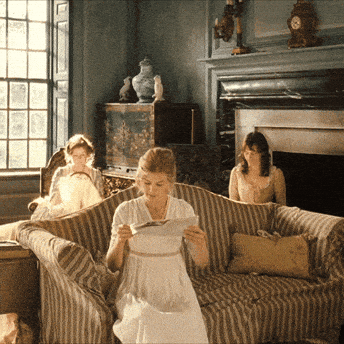 Dangerous Alliance is a fun and witty tale about a woman who consults her beloved Jane Austen stories for guidance and wisdom as she enters society in search of a husband.
Try as she might, she is finding little help in between the lines of her favorite tales and is still unsure of how to spot a man who just wants her dowry, a man of honor and duty, and how exactly to fend off unwanted affections. And best of all, there seems to be mysterious "accidents" following in her shadow.
I mean, I was hooked by the cover alone. Just as you should be too.
…
Also: This author is named Jennieke and mine is Jenaca and we both pronounce it the same…?
3. A Violet Fire (Vampires in Avignon, Book 1) by Kelsey Quick
Release Date: December 9, 2019
Genre: YA/Fantasy/Paranormal-Vampires
I know this cover isn't much to look at, but I am halfway through this book AS WE SPEAK and oh em gee…
I am loving it!
And yes, this is a vampire book. And yes, I agree, the vampire stories are a tad tired but for some reason I just had to request this book and I am soooooo happy I did.
A Violet Fire is basically a vampire vs. human version of The Handmaids Tale or Vox where vamps rule the world. To ensure there is no shortages of blood, for centuries vampires have been enslaving humans to work as servants, blood supply units and breeders. When a human comes of age, they are brought before their master to have their blood sampled. If their blood is accepted, they are brought to their masters home to be used as a supply unit when needed. If their blood is declined, they are fed to the fallen: humans who were bit by a vampire and turned into blood-thirsty creatures.
For Wavorly, one of the few humans enslaved that was captured in a human settlement and not inbred, she seeks only freedom or death. Unlike all the other supply units who worship their masters, Wavorly knows what she truly is: a slave.
Guys. Just read this. Please. READ IT!
4. Daughter of Chaos (The Chilling Adventures of Sabrina, Book 2) by Sarah Rees Brennan
Release Date: December 3, 2019
Genre: YA/Fantasy/Paranormal-Witches
Guess who.
Book two is about to come out and my witchy little heart hasn't even read book 1 (the prequel) yet! Blasphemous, really.
Daughter of Chaos picks up where season 1 of the Netflix series does – with Sabrina leaving her mortal friends behind and attending the Academy of Unseen Arts. Here she begins to delve deeper into her magic, while making new friends and enemies along the way. Oh and of course there's an uncanny amount of blood being spilled and demons being worshiped.
*sigh* what a dream.
5. Good Girls Lie by J.T. Ellison
Release Date: December 30, 2019
Genre: Mystery/Thriller
Good Girls Lie is another book I have an ARC of, so I am really stoked to get into this once I finish A Violet Fire.
It's your typical posh boarding school experience where a sweet girl named Ashlyn arrives at a new academy after the sudden death of her parents. There are mean girls, creepy halls and buildings, and a mysterious history of the school. Ashlyn struggles to fit in and acclimate to her new environment, and to make matters worse, girls start dying.
I love a thriller and I love one that has potential to blindside me, and I am thinking this one is going to do just that!
~*~*~*~*~*~*~*~*~*~*~*~*~*~
As always, stay Witchy ❤