Do…do you

hear

that?
Someone's

knocking

…

And its name is

MARCH

!
~*~*~*~*~*~*~*~*~*~*~*~*~*~
~*

February 2020 Book Wrap-Up

*~
~*~*~*~*~*~*~*~*~*~*~*~*~*~
1. How I Live Now by Meg Rosoff
Genre: YA/Dystopia/Romance
"I was dying, of course, but then we all are. Every day, in perfect increments."
"Staying alive was what we did to pass the time."
This book…Ugh!
I love it.
I had first found out about this book after watching the movie (2013) and for some reason didn't realize it was a book. I have watched the movie COUNTLESS times, so I knew it was about time I actually sat down and read the original tale.
How I Live Now is a story of how five cousins live after the world falls into war and they are forced to fend for themselves. It is told by our main character, Daisy, a girl from New York that is shipped out to stay with her cousins in the countryside of England. What starts out as days of ultimate freedom and zero adult supervision where the teens are free to do what they want, quickly changes when they are separated and forced into different camps for their protection.

It's a story about war, about fighting to get back to those you call family, and it's also about a forbidden love that blooms between Daisy and her cousin Edmond.
Yeah, I know how it sounds. Just trust me, you need to read it.
(See my review here)
2. A Curse So Dark and Lonely (Cursebreakers, Book 1) by Brigid Kemmerer
Genre: YA/Fantasy/Retelling
I had heard SO much about A Curse So Dark and Lonely all over bookstagram and through other bloggers, and I had a copy, but I had just never gotten around to reading it!
So in anticipation for the release of book 2, my good friend Shannon at Reads & Reels (Bookstagram: @shanannigans_of_readsandreels) and I did a buddy read! And let me tell you, we DEVOURED it!
It's a Beauty and the Beast retelling set in modern times about a prince in a land called Emberfall who has been cursed to repeat the autumn of his eighteenth year over and over and OVER until he can get a sweet little lass to fall in love with him. Enter: Harper. Our feisty little heroine is taken to Emberfall, against her will of course, and so ensues a tale of princely wooing and a REALLY smoldery/attractive guard named Grey. 
3. A Heart So Fierce and Broken (Cursebreakers, Book 2) by Brigid Kemmerer
Genre: YA/Fantasy/Retelling
So naturally, as soon as we finished ACSDAL, we annihilated A Heart So Fierce and Broken!
In this installment, our poor baby Grey is gone from the palace, his googly eyes with Harper is ceased, and he is basically hiding. Why, you may ask? I'm not telling you! READ ACSDAL!
But anyways, though I wasn't AS in love with this as I was book 2, it was still a great book. I loved that it followed Grey instead of Harper this time, but I was also upset that Harper's character was kinda thrown off to the side. Like hello, I liked that broad.
But it's fine, cause Grey is life and I am all about him!!
4. Red Hood by Elana K. Arnold
Genre: YA/Fantasy/Retelling
This is NOT your typical Little Red Riding Hood retelling.
It's uncomfortable, gritty and gives a painfully realistic look into how a lot of women are treated, viewed and labeled.
Red Hood is one of the most raw retellings I have come across. It's unhinging how forceful it pushes your comfort zone into submission and forces you to eradicate those tainted ideas instilled in us of how a female should act at. It's a story of female empowerment, sisterhood, and loving the body that you call home.

And also about boys/men who turn into wolves when they want to harm a woman.
And periods.
(See my review here)
5. Fortuna Sworn (Book 1) by K.J. Sutton
Genre: Adult/Fantasy/Paranormal
If you guys have been with me for a few years, you know I just love my girl Kelsey Sutton! She's an indie author who primarily writes YA with SUPER wild and creative topics like Gardenia: a girl who can see "countdown clocks" above everyone's head that shows when they will die or Smoke and Key: set in a place called "Under" that is neither Heaven nor Hell, and is beneath one's grave where souls wander and are named after the possession they carry into death, like Smoke or Key.
Well Fortuna Sworn is her FIRST Adult Fantasy series, under the pseudonym K.J. Sutton. I first read this last year after Kelsey sent me a copy (I just about DIED I fangirled so hard) and let me tell you, it was Uh–Mazing.
Check it:
Fortuna Sworn is one of the Fallen – supernatural creatures descended from angels. But she is also one of the last of her kind, Nightmare's – a creature of intoxicating beauty whose face shifts and transforms to accommodate the onlooker's tastes. A creature that can reach into your mind with a gentle caress, find the fears that lay delicately in the folds of your thoughts, and turn them into a horrifying reality.
But when Fortuna is captured by two goblins who intend to sell her to the highest bidder, she is freed by a strange faerie that offers her a deal she can't refuse. He knows where her brother is, who disappeared two years prior, and he can take her to where he is being held if she agrees to just one thing: to be his mate.
It's loaded with dark faeries, twisted games, manipulation, and guys…it is HOT!
(See my review here)
6. Restless Slumber (Fortuna Sworn, Book 2) by K.J. Sutton
Genre: Adult/Fantasy/Paranormal
OH.MY.SHIT.
This series and this author are going to KILL ME!!!!!!!
If you want your heart ripped out of your chest, read this. If you like having your brain constantly messed with and want to feel completely unsure of who you're rooting for, read this. If YOU, like staring off into space for 45 minutes after reading a book….READ THIS!
I…I have no words.
Kelsey Sutton is a beautiful monster.
(See my review here)
7. Asking For It by Louise O'Neill
Genre: YA/Contemporary/Feminism
I have wanted this book for SO long guys. SO LONG!
You know I can't help myself when it comes to books that will make me crumble, but I especially can't help myself when said books are feminist fiction. It's like a nicely aged bottle of heroin, I just want it and I want it now.
Asking For It is about a girl named Emma O'Donovan who wakes up on her porch after a party with little memory of the night before, or how she got home. After messaging the boys she recalled being with, and getting no reply in return, Emma soon finds out there explicit pictures and videos of her online from the night before.
Hoping that everything will go away and not wanting it to become an issue, Emma claims that she was in on it all and the boys are innocent. But as time goes on, Emma's feelings on the night changes, and everyone has an opinion on what happened.
*Sigh*…this one hit the feels.
(My review will be up tomorrow – 2/29)
8. One Foot in the Grave (The Mortician's Daughter, Book 1) by C.C. Hunter
Genre: YA/Fantasy/Paranormal-Ghosts
I'm sure most of you, like me, had read the Shadow Falls series by C.C. Hunter and loved it. A camp for supernatural teens with murder and romance? Perfection!
So when I saw that she had released another YA Fantasy/Paranormal series about the daughter of a MORTICIAN *happy squeal* I just knew I had to read it! One Foot in the Grave was about how ghosts follow Riley Smith's father home from the morgue in search of her, asking for help.
And going into it, I totally expected the mushy forbidden romance and the dramatic teenage angst riddled banter between characters. I was ready for a hot ghost boy, a girl with some home issues and a little murder/mystery to spice up my week.
But UGH! I'm surprised my eyes don't have a permanent twitch to them due to the constant eye-rolls and half-lidded cringes that were racking through my body while reading.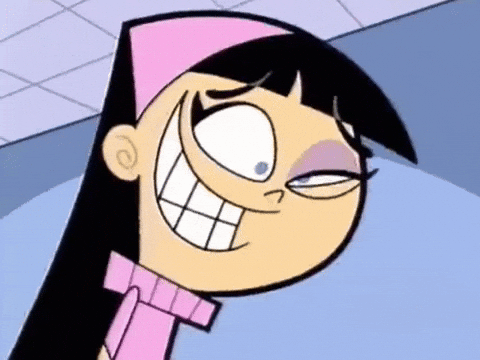 Definitely targeted for the pre-teen rather than the young adult.
9. The One Memory of Flora Banks by Emily Barr

Genre: YA/Contemporary
So I am currently demolishing The One Memory of Flora Banks and it is SO good, guys!!
Flora Banks developed anterograde amnesia when she was 10 after having a tumor removed from her brain. She can remember everything up to the surgery, but now at 17, she has trouble retaining any information/people/places. She relies on her best friend Riley who she knew before her surgery, and writes messages on her arms and leaves post-it notes everywhere of things she needs to remember.
But one night she kisses Drake, her best friend's boyfriend, and she can remember it.
I am fully expecting this to end in a really sad and heartbreaking way, because I'm less than 100 pages in and I am already wanting to snatch Flora up and give her a hug! The author completely captures the confusion of Flora's situation and the struggle to lead a normal life.
But I suspect foul play from everyone! I swear, if someone hurts her, I am tearing the world apart.
(Keep a look out for my review)
10. Bone Crier's Moon (Bone Grace, Book 1) by Kathryn Purdie
Release Date: March 3, 2020
Genre: YA/Fantasy
I am also currently in the middle of Bone Crier's Moon which releases March 3rd, and it is amazing so far!
Here's the scoop if you didn't see my last Bindings post: There's this group/family of women called Leurress who are tasked with escorting the dead by ferry to the Heavens or the Underworld. But in order to have the strength and power to do this, they must acquire three "grace bones" that they must take from animals they kill themselves. From these bones the Leurress are given the graces (powers) of the animals, such as their strength, speed, sight, etc.
Once the Leurress has all her grace bones, she THEN has to lure her "amoure" with a bone flute. Once she snags them, she either has to kill them OR she can stay with them for a year, and THEN kill them.
Obsessed.
(Review to come!)
~*~*~*~*~*~*~*~*~*~*~*~*~*~
Stay Witchy ❤