Disclaimer: This book was sent to me by the publisher, SimonTeen, for an honest review.
Genre: YA/Contemporary/Romance
Plot: What happens when the boy you want most becomes the one person you can't have?
Lane Jamison's life is turned upside down the week before her senior year when her father introduces her to his new fiancée: mother of Grey McIntyre, Lane's secret, longtime crush. Now with Grey living in Lane's house, there's only a thin wall separating their rooms, making it harder and harder to deny their growing mutual attraction—an attraction made all the more forbidden by Grey's long-term girlfriend Sadie Hall, who also happens to be Lane's friend
Torn between her feelings for Grey and her friendship with Sadie—not to mention her desire to keep the peace at home—Lane befriends Sadie's older brother, Connor, the black sheep of the strict, evangelical Hall family. Connor, a metal working artist who is all sharp edges, challenges Lane in ways no one else ever has. As the two become closer and start to open up about the traumas in their respective pasts, Lane begins to question her conviction that Connor is just a distraction.
Tensions come to a head after a tragic incident at a party, forcing Lane to untangle her feelings for both boys and face the truth of what—and who—she wants, in this gripping and stunningly romantic debut novel.
Opinion:
"How many nights would I lie awake, listening through the thin wall of my bedroom for the sleep-jagged edge of his breath? This boy, so long unreachable-the core of everything I'd wanted, mangled and reassembled into a cosmic joke."
I have always gravitated towards books that will punch a hole through my gut and make my heart feel like its weeping. A book that forgoes dancing around truths by ripping back the layers that mask humanity from what it really is-a tangle of limbs and whispered promises, lines being washed away and expectations discarded in a wind. Pure emotion and action that is flawed, gritty and raw. A story that could incite the same anger, sadness, regret, shame, sorrow, hope, love, fear and recklessness in me, as it does its characters. If a book can do that to me…well.
There's just no unfeeling that, is there?
I was not prepared for the onslaught of emotion that hit me like a freight train while reading Together We Caught Fire. I, as I assume so many other readers have and will, expected this to be a fluffy contemporary about forbidden love. About a girl who pines for someone she can't have, but eventually gets. But to say that this is just a love story between two people who want things they shouldn't, would be a huge disservice to the lives these characters live. It's a story of trauma, pain and sorrow. Where these young people are thrown into depths they can barely stay afloat in, frantically thrashing their way towards one another, while simultaneously helping and threatening to drag each other down beneath the surface.
From the very first page you are thrust into these tumultuous and vibrant lives. Lane-the girl who has loved her new step-brother from afar, Grey-the step-brother in love who also sees another, Sadie-a girlfriend deep in her faith and future, and Connor-a lost boy who consumes chaos. I fell in love with these teens so quickly, due to the harshly realistic actions and feelings they possessed. They were wild and reckless, but also levelheaded and compassionate. I felt such a strong connection to Lane in particular, and to that anger and fire that was constantly eating her alive. That sadness that makes her reach towards people shyly, wanting love and respect, but retreats immediately and slams up a wall of brick because she would much rather not feel at all. "A girl who picked sensation over feeling." She is fierce and calm, angry and sweet, a bubble of light and a pit of sorrow.
When Lane was at the age of five her mother committed suicide, and Lane was the one to find her. Even several years later, she has horribly vivid and frightening nightmares of her mother almost nightly. Seeing her in various states of pain and horror. Though she has an incredibly supportive and accepting father, Lane was still unable to fully heal from her mother's death. This book dives incredibly deep into the roller-coaster that Lane finds herself on as she deals with this new family that has entered her life, and a love that she is forced to push down and ignore.
"I looked up and lost my way, drawn to him with that familiar sickening swoosh. A pitiful tide, held fast in the grip of the moon."
Which brings us to Grey. He's one of the most unique male characters I have comes across in YA. Sure he's good looking, smart and respectful. But he's also Pagan! A young fictional male that practices?! I was shocked, but deeply thrilled. At first I really loved Grey and found him to be a desirable character, and I could easily see why our leading lady was head over heels for him. But as the story progresses, my opinion of him quickly changes when it comes to how he begins treating Lane. To put it nicely, he becomes a complete ass. He is in love with his girlfriend while fighting the growing attraction and connection between him and Lane. He is confused, frustrated and unsure of what he wants. But when Lane begins to show interest in something other than him, he completely flips and begins throwing tantrums. Stomping his feet and sneering because he wants the shiny new toy to himself.
But don't worry, our girl Lane knows how to dish it.
"I wanted to puke again. I wanted to scream at him and slap his face, kiss him until the world burned down. Dare him to ever call me cold again, once everything we'd known was ash."
"I wanted to flatten his soul."
In this story, the reader gets more than just a tale of love. Lane becomes friends with Connor, the brother of the girl that is dating Grey. When Connor was a young teen he was kicked out of his home for being gay, and had spent the next few years living on the streets. Now he lives in a warehouse for artists, spending his days as a metal worker. Not only do Connor and Lane begin to bond over their love for art, as Lane crochets, but they have pasts that are troublesome and hard to bear. Connor pushes Lane outside her comfort zone, helping her to confront her fears and to move past the debilitating triggers caused by her mothers suicide. He's a rough-edged, snarky, confident and breathtaking character. It was impossible not to love every aspect of him.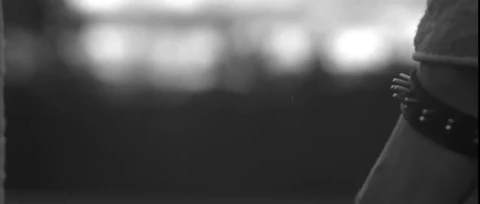 The romance is obviously a huge aspect of this story, and it is incredibly beautiful and raw. It put an ache in my chest and a sharp pain behind my eyes. It was a tender, rough, electric connection laid bare. It was shocking and left me slightly unhinged, wondering how I didn't see it coming. Every time I assumed it would go a specific way, it twisted and went in a completely different direction. This love has no rhyme or reason and was poetically unapologetic. These two souls entwined to fill the holes in one another that had left them gaping since they were children. Being an anchor for the other to release their pain and sadness. But as swoon-worthy and magnetic as it was, it was also a pit of destruction and tears.
"How had I thought we could end in anything but ruin?"
This book wholeheartedly swept me away into this world of love and darkness. It was more than just a Contemporary Romance, it's THE Contemporary Romance. It was starry-eyed and dramatic. Sloppy and poetic. But it wasn't just a teenage relationship story. It was about a girl who had been dealt some serious life-altering shit on a platter at the age of five, and had been trying desperately to crawl out of the hole that it had thrust her in. Together We Caught Fire is a story of loss and forgiveness. How a girl fights through her hardships just to find a shred of herself that she can love.
"It wasn't about them at all, and never had been."
If you do anything in 2020, ensure it's that you read this. The part of you that loves being fulfilled while simultaneously shattered, is begging for it.
~*~*~*~*~*~*~*~*~*~*~*~*~*~
~*

Dream Casting

*~
~*~*~*~*~*~*~*~*~*~*~*~*~*~
Emily Browning is one of my absolute favorite female actors, and I couldn't imagine anyone better to play Lane. She has the look on innocence and sweetness, but has that uncanny ability to flip a switch and become enraged with emotion.
Sadie has to have that southern "Girl Next Door", girly, wholesome, vibrant, bubbly look to her. I think Rita Volk's look is perfect for the beautiful Sadie.
Raf Miller feels like a shockingly perfect fit for Grey. Not only does Grey need to be gorgeous, which Raf is, but he needs to give a little of that "Homecoming King" vibe with a little edge of mystery.
A no-brainer. Lucky Blue Smith is Connor in a pretty package of devastating gorgeousness and rough-edged allure. He knows he's stunning, but also possesses that level of assured awkwardness that is Connor.