Genre: YA/Fiction/Romance/Dystopia/War
Plot: "Every war has turning points and every person too."
Fifteen-year-old Daisy is sent from Manhattan to England to visit her aunt and cousins she's never met: three boys near her age, and their little sister. Her aunt goes away on business soon after Daisy arrives. The next day bombs go off as London is attacked and occupied by an unnamed enemy.
As power fails, and systems fail, the farm becomes more isolated. Despite the war, it's a kind of Eden, with no adults in charge and no rules, a place where Daisy's uncanny bond with her cousins grows into something rare and extraordinary. But the war is everywhere, and Daisy and her cousins must lead each other into a world that is unknown in the scariest, most elemental way.
A riveting and astonishing story.
Opinion:
"I was dying, of course, but then we all are. Every day, in perfect increments."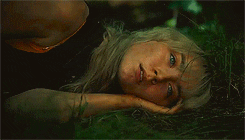 "Staying alive was what we did to pass the time."
How I Live Now is the story of how five cousins live after the world falls into war and they are forced to fend for themselves. As young teenagers, they fill their days with fishing trips, lounging in open fields, foraging for food and tending and playing with the animals on their farm. As the days go by without adults to tell them what to do or how to live, the group finds falls into a state of wild freedom that bonds them together. But with enemies invading the countryside, the cousins are forced to deal with reality when they are separated and thrust into a world that no longer has rules. And with this lawless life comes a forbidden love that can't be ignored, and all these teens can do is fight to find one another again.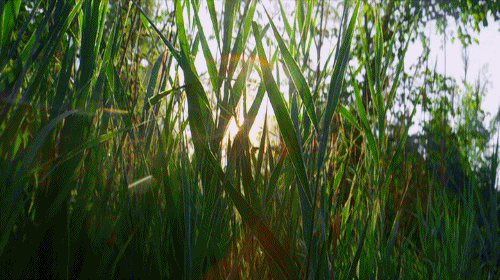 "If you haven't been in a war and are wondering how long it takes to get used to losing everything you think you need or love, I can tell you the answer is no time at all."
This is an unconventional YA story of friendship, love, war, freedom and self-growth. It follows a young female lead who arrives in the UK from New York, after her father ships her off to stay with cousins. Daisy is a fifteen-year-old who has a less than healthy view of who she is and what her worth is. She feels cast aside by her father, leaving her with a tainted yearning for control that she satisfies by refusing to eat. She is a brash and outspoken girl, but she has a sweetness and allure that makes the reader instantly fall in love with her. She's a little rebellious, but in all the best ways.
When she arrives at her cousin's home, she realizes quickly that these kids more or less rule themselves. Her aunt is always holed up in her office working towards preventing an impending war, and constantly coming and going on work trips. The kids fend for themselves, and it is a freeing and innocent dynamic that gives each of them a sense of purpose and responsibility. And this lifestyle they have been raised in shows strongly in their personalities.
Piper is the youngest at nine, but she has a knack for plants and communicating with animals. Isaac and Edmond are twins at fourteen, with Isaac being very quiet and Edmond being more vocal. But both boys have a deep sense of understanding in body language. While Isaac is more attuned to animals or always knowing exactly where everyone is at all times, Edmond possesses a quality of almost being able to see into one's soul. Osbert is the eldest boy at sixteen and takes his role as the eldest seriously. He's a little self-righteous and acts like a know-it-all, but his role is fairly limited compared to the other kids.
"I guess there was a war going on somewhere in the world that night but it wasn't one that could touch us."
But this is more than just a story about cousins who spend their days without rules and roaming as they please. It's a beautiful and raw story of survival. It's about making friendships and bonds, and doing anything it takes to get back to one another. How I Live Now documents the strength and resilience that each of these beautifully crafted characters holds inside them. They are intelligent, loving, thick-skinned and possess an overwhelming sense of maturity for being so young. I can't help but think how I would have fallen if I had been in their shoes. How difficult it would have been to keep moving, and fighting to live each day.
But this is also a story that can be touchy and shocking for some readers, with there being a romantic relationship that blossoms between Daisy and Edmond, who are cousins.
"The real truth is that the war didn't have much to do with it except that it provided a perfect limbo in which two people who were too young and too related could start kissing without anything or anyone making us stop."
Look, I know. We're talking incest here. And incest between two VERY young teenagers at fourteen and fifteen. But look. This is such a small part of what this book is really about. Yes it can be a little uncomfortable at first. After all, we are programmed to think/know that this is forbidden. But please try to give this book a chance and be able to look at this aspect of the story as something MORE than whatever your head is screaming at you. Daisy has gone through her life feeling unwanted, less than and unloved. She is shockingly hard on herself and has a 3 foot thick wall up around her, blocking from others getting too close. But when she comes to stay with her cousins, she starts to transform. She forms friendships with Piper and Isaac that she holds so dear to her heart. And her and Edmond have a bond that is so beautifully delicate and intimate, like twin souls finding one another and intertwining.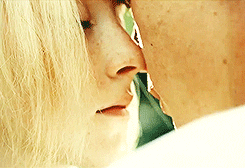 It can be an odd read. And the writing can throw you a bit as well, with its strange dialogue and random caps. But honestly, every strange nuance to this book gives it this unique essence that I have grown to love immensely. I love this book. It's raw and realistic. It doesn't dance around sensitive topics or sugarcoat things for the reader. It is exactly what it is, and it doesn't hold back. It's a story about people thrust into a world where they are forced to fend for themselves at the drop of a hat, and how they do so by sticking together.
I initially found out about this book after I had watched the movie. Had I known this was a book BEFORE I watched it, I would have read it first. But I am also glad I waited until now to read it. I think my younger self would have judged it too harshly and wouldn't have been able to see it through the eyes of these characters and the author. I am glad I waited until now, because I feel like I can truly appreciate the story that was trying to be told. It is breathtaking and sorrowful, but it is one that is a new favorite of mine.
"Fighting back is what I've discovered I do best."