Disclaimer: This book was sent to me by the publisher, Random House Children's, via Netgalley for an honest review. 
Genre: YA/Mystery/Thriller
Plot: For Ivy, summer means roller-coaster season, spinning cotton candy at the Fabuland amusement park, and hanging out with her best friend, Morgan. But this summer is different.
One morning, Morgan finds a dead body. It's their former classmate and coworker Ethan. To make matters worse, Morgan is taken to a hospital psych ward only days later, and she's not saying much–not even to Ivy.
The police claim that Ethan simply took a bad fall, but Ivy isn't convinced and realizes it's up to her to get answers. What she finds is unsettling–it's clear that some people aren't being honest about Ethan's last night at Fabuland. Including Morgan. And the more secrets Ivy uncovers, the closer she gets to unraveling dark truths that will change her life forever.
Opinion:
Wow.
I mean…
…
…what the actual f**k?
There were about a dozen different ways I saw this story going, but the way it DID go?
Wow.
This lovely little tale is told by Ivy, the daughter of the owner of the Fabuland amusement park. After her grandparents had successfully opened multiple chains of their popular doughnut shop, her father decided to think bigger and purchased Fabuland. Now Ivy works every summer at the park in the cotton candy booth, surrounded by smells of fried food and the screams of terrified and joyous park-goers zipping by on roller coasters. It is usually always a summer to remember, and this summer is no different. While out of town with her mother, Ivy gets a call that a well-known young man and Fabuland employee, Ethan, had been found dead. The police suspect that he had fallen off the train trestle in a nearby park on his walk home, but when Ivy's best friend Morgan alludes that something more shocking may have happened, Ivy begins digging for answers.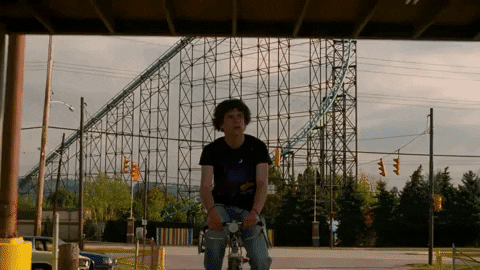 Who doesn't love an amusement park and a little murder, right? The smell of freshly popped kettle corn, fried dough, and colorful cotton candy mixed with elated screaming from a roller-coaster drowning out the real screams of someone being killed?!
*Drip. Drip. Drip.*
Is that rain I feel coming down?!
Nope! It's the blood draining from a body!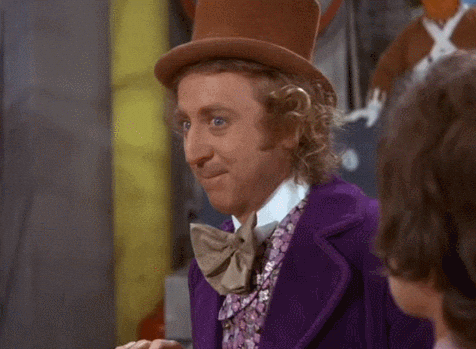 No.
…
That's not how this story goes at all.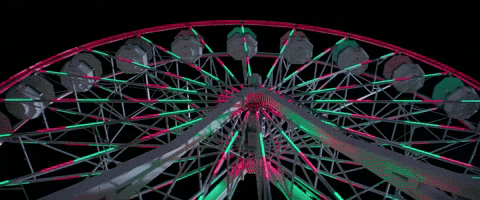 "Sometimes I wonder if you're scared of the wrong things."
All the Pretty Things was NOTHING like I expected. Even more than halfway through the book I was assuming it was going to turn out one way, and then it veered off the tracks and plummeted into a crowd of chaos and epicly wretched confessions. I wasn't blindsided per se, I was just…left completely speechless. But even after I sat there in my super uncomfortable chair with my mouth a little agape from shock, and slightly hinged to the side from disgust, I knew I was going to have trouble expressing my feelings on this one.
*Sigh*
Here goes.
Ivy is seventeen. She seems chill, seems responsible, and seems patient as hell with a dad like that. But that's pretty much all I know about her. Yeah, no s**t. That's about it. Sure, I knew her parents were divorced, and that her brother didn't come back from college that summer to work at Fabuland, like he normally did. And okay yes, I also knew her best friend Morgan was the one who found Ethan's body in the park (YUH–IKES). But apart from that, the girl really doesn't have much of a personality or any scheme of emotions other than blasé and MORE BLASÉ.
I'm almost offended on Kristen Stewart's behalf for me even putting this Kristen Stewart gif in here, as if I'm assuming Kristen Stewart has no personality.
…
Which I'm not…
I just really needed a gif of a girl in a carnival.
But the point is this: Ivy is a little bit dull, and honestly, it's okay that she is for most of the book. But by the time that shocking ending came around, I NEEDED the girl to give me SOMETHING! But instead, she had BARELY. ANY. REACTION. to what had just happened. All I got was a little bit of shocked realization, her going to get closure from a friend, and a confirmation of some past childhood memories from her even more under-developed mother. Suffice it to say, the characters in this book are about as interesting as cardboard. They are developed just enough to be passable in a story, but you never make a connection to anyone or end up caring about their well-being. There's no substance, no feeling and no emotion.
But what I really need to talk about, is Ivy's father.
"I always knew you wanted to stay small.
Just a small person, I guess."
The guy is a jackass and had me cringing five pages in. He is written in such an awkward way that doesn't seem at all intentional, and every time he had a "scene" my face smooshed itself up into this formation of disgust, annoyance and perma-confusion. It was like the author was trying to make him cool and witty, but was failing miserably at it. He's just that type of person that has so many personalities but can't seem to pick one to run with. And I kid you not, the entire page of notes I have written for this book is all about her dad and my feelings on him from beginning till end, and that's all!
Here, let me show you:
Ivy's dad is legit f***ing creepy and disgusting.
He just drooled over a twenty-year-olds ass…nice.
He is super annoying and all over the place.
He legit just called his employee a dumbass. Twice.
So. Much. Crude. S**t.
Okay this guys is seriously so f***ing creepy, I can't stand him.
What an asshat.
His offhand comments are so random and weird, it makes me super uncomfortable.
IS THIS GUY EVEN A PERSON?!?
Oh.
Look. I know this review probably doesn't make a lick of sense to you, but don't worry. I don't even know what I just read. Which is upsetting, because it's not like this is a horrible book by any means. It was just…strange. The characters felt thrown together, the premise was not even the actual premise because it was just a cloak and dagger show for what the real premise was, and the ending didn't give me enough clarity or leave me feeling like it was securely tied up. I think the only thing that saved this book for me was that it was set in an amusement park, and I was so curious to figure out how Ethan died.
But at least there were some good quotes.
"It had been here from this perspective the whole time – creaking away in the background, behind all the good-natured screaming. I'd always heard it, humming along in the distance, day in and day out.
I was just afraid to open my eyes and look."