Disclaimer: This book was sent to me by the publisher, HarperTeen, via Edelweiss+ for an honest review.
Genre: YA/Mystery/Thriller
Plot: Welcome to dinner, and again, congratulations on being selected. Now you must do the selecting.
What do the queen bee, star athlete, valedictorian, stoner, loner, and music geek all have in common? They were all invited to a scholarship dinner, only to discover it's a trap. Someone has locked them into a room with a bomb, a syringe filled with poison, and a note saying they have an hour to pick someone to kill … or else everyone dies.
Amber Prescott is determined to get her classmates and herself out of the room alive, but that might be easier said than done. No one knows how they're all connected or who would want them dead. As they retrace the events over the past year that might have triggered their captor's ultimatum, it becomes clear that everyone is hiding something. And with the clock ticking down, confusion turns into fear, and fear morphs into panic as they race to answer the biggest question: Who will they choose to die?
Opinion:
The Queen Bee.
The Jock.
The Brains.
The Stoner.
The Loner.
& The Orchestra Geek.
It's The Breakfast Club meets Saw!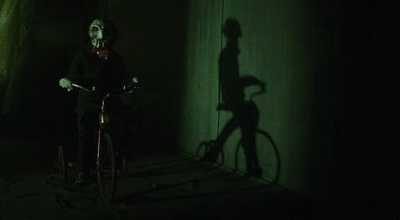 And DAMN is it epic.
What they all assumed was a scholarship dinner with the mayor at one of the local restaurants, quickly turns into a game of survival against the clock. Six seniors are locked in a banquet room with no way out, and forced to play a sadistic game. Upon being locked in the room, the teams discover a bomb, a syringe filled with a lethal liquid, and a note instructing them to pick one person to kill within the hour, or they all die. Frightened and unsure if the game is real or not, the teens try to find a way out as the clock starts ticking down. But why would someone throw them all in a room together, wanting someone to die? Who is the common enemy? As the hour goes by and they become frantic, their morals and judgments are put to the test, as well as their pasts. The real question isn't about who has to die, it's about what you will do to survive.
"It was do or die time."
HOL–Y. SHIT.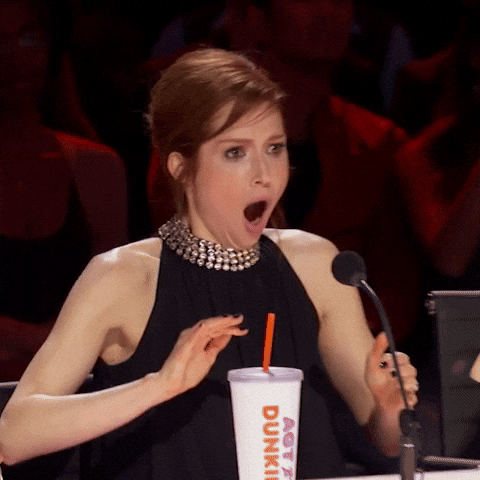 I did NOT see that coming!
I came into this expecting a fluffy who–done–it with a little teenage angst, maybe some bully/slut–shaming, a few screaming matches and possibly a flying fist or two. But what I got instead, was so much more than that. With a collection of teens that resembles the cast of The Breakfast Club (with an orchestra geek) set in modern times, and a Clue-esque murder mystery styled game that has all the horrific appeal of Saw, it was bound to get a little wild. The high stakes of only having an hour, being stuck in a blistering hot room with people you know but also despise, and then having to choose who to kill or risk exploding?!
"The thing about being trapped in a room with five other people, a bomb, and a syringe of lethal poison is that at some point, shit's going down."
And down that shit went.
The story is told by Amber Prescott – Orchestra Geek extraordinaire. From the beginning she comes off as a level-headed, conscientious and plain ol' teenage girl. She has a passion for music that takes president in her life, as she hopes to one day score movies in Hollywood like Danny Elfman. She is dating The Jock – Robbie, who is a baseball star and again, proves to be a truly nice guy despite his popularity and dashing good looks. The Queen Bee – Sasha is of course gorgeous, intelligent, and has her toe in practically every aspect of their high school. She has big aspirations and is a go-getter, but also rumored to be a bit nasty towards her peers. Diego – The Brains, is exactly what you'd expect. Super smart and inquisitive, and he has a history with Amber that has now evolved into something complicated, to say the least. Scott is The Stoner who is rumored to sell drugs, do drugs and be an all-around pretty doped up guy. And lastly is Priya – The Loner. The former best friend of Amber, Priya is a super quiet girl who keeps to herself while practicing magic tricks and sleight of hand.
The story flips between the present, where the teens are trapped in the room and the clock is ticking down, to different moments in the past year. Each "flashback chapter" gives a piece of insight into the relationships between these characters – the good and the bad. The reader learns how their lives are connected, the things that each of them has done to affect one another, and why they have all ended up in this room together. At first the teens start out assuming they are being pranked. But when the doors are bolted, their cell phones have no signal, and they can't escape through the barred windows, they begin to worry that maybe it isn't just a practical joke after all.
"No matter how frantically you claw at rationality, how desperately you cling to common decency, you eventually give in to your basic instinct to survive."
This book is a web of lies, and I LOVED. EVERY. SECOND. OF. IT. I was hooked like Popeye on spinach, like Homer Simpson to doughnuts and beer. This story sunk its claws into my skull and refused to let me look away until the very last page. Not like I'd want to! I devoured this book and drank up every tiny detail the author left dripping on each page. The characters felt so incredibly authentic and developed, the plot had countless twists and turns that made me so unclear of who could have been behind it, and the amount of truly important topics this author included was executed perfectly!
Bullying, peer–pressure, suicide, gun violence, drug abuse and societal and parental expectations are huge themes to the story. Each character's backstory has been affected by one or more of these issues and it brings a raw realism to this YA tale. It made connecting with each character effortless because these are all issues, experiences and feelings that so many of us can relate to. And the best part is that each issue was weaved into the story in a very natural way. A lot of times when an author wants to include THIS many hot topics, it feels forced and rubs me the wrong way. But Diana Urban did an amazing job of blending each one into the story like a damn professional.
I really wish I could unleash and give away every secret to this sneakily crafted work of fiction but I won't ruin it for you guys. Even if it does pain me to keep my mouth shut about it! This book just blew my mind and I loved how sucked into it I got. It's a twisted web of lies, deceit, manipulation, trauma, regret, anger and vengeance. It was phenomenal. So buy it and buckle in buttercup, cause it's about to get CRA–ZY!

"Now you all know who you really are."