Yeah,

I know

it's

May 9th

already and

I know

some of these have

already

released.
~*~*~*~*~*~*~*~*~*~*~*~*~*~
~*

My Top 10 Anticipated May 2020 Book Releases

*~
~*~*~*~*~*~*~*~*~*~*~*~*~*
1. Last Girls by Demetra Brodsky
Release Date: May 5, 2020
Genre: YA/Contemporary/Doomsday Preppers
Is 'Doomsday Preppers' even a genre?
I'm a liiiiiiittle late to starting this, considering I got an ARC, but I was moving across state lines okay?
Give a lady a break!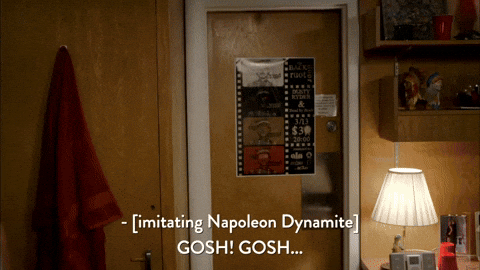 Last Girls centers on three sisters who live on a secret compound in the woods of Washington, working and training along fellow doomsday preppers. They grow their own food, train in tactical combat, learn survival skills and always look out for one another. But when a threat from inside the compound threatens their safety, their prepping suddenly becomes reality.
2. The Betrothed (Book 1) by Kiera Cass
Release Date: May 5, 2020
Genre: YA/Fantasy/Romance
Our girl Kiera Cass is BACK with another whimsical, royalty romance!!
If you guys loved The Selection series like I did, then reading this is obviously going to be a no-brainer for us, right?!
The Betrothed is the opposite of the classic trope of:
"Commoner meets Prince-It's love at first sight!-Commoner becomes Princess–YAY, Happily Ever After"
This tale is about a young woman named Lady Hollis Brite (so fancy) who has been vying for the King's attention, like all other courtiers, for years. So when the King declares his love for Hollis, she is surprised but thrilled.
But her new life as Queen isn't all ballgowns, tall wigs and cake.
And when she meets a commoner that can see into her soul…well, you know where this is going.
3. The Iron King (The Iron Fey, Book 1) by Julie Kagawa
Original Release Date: January 19, 2010
Rerelease Date: May 5, 2020
Genre: YA/Fantasy – Fae/Romance
The Iron King has been on my TBR for SO LONG, so I'm using this 10th Anniversary rerelease as an excuse to actually read it.
And I just read the synopsis again and…can you say Cruel Prince vibes?
*cough* uhh…Holly Black?
Meghan Chase is almost sixteen and she has never felt quite right. When she was just six, her father disappeared without a trace, and now ten years later, her brother also vanishes. After learning that she is the secret daughter of a faery king who is in the midst of a brutal war, and with a young and cold prince catching her eye, Meghan fights to get her brother back.
4. The Sky is Mine by Amy Beashel
Release Date: …??? UHHHHH????
Genre: YA/Contemporary/Abuse-Sexual and Domestic
Uhm…What the actual release date?
Explain me this:
Netgalley Release Date as of October 2019: May 12, 2020
Goodreads Release Date: February 2020
Netgalley updated Release Date: July 14, 2021
Oh, okay.
The Sky is Mine is going to be a painful one, so buckle in but don't act surprised.
You know I love heart lacerations.
This is a story about a daughter and a mother who are quietly fighting their own issues of abuse. Seventeen-year-old Lizzie has been abandoned by her bestfriend and a boy is threatening to release pictures of her. But while she quietly suffers, her mother is also fighting battles with Lizzie's abusive stepfather.
This is a book about two women who are silenced and learn to find their voices, and I am 100% here for it.
5. Storm & Fury (Harbinger, Book 1) by Jennifer Armentrout
Release Date: May 12, 2020
Genre: YA/Romance/Fantasy-Demons & Shapeshifters/Paranormal-Ghosts
My bookstagram friend Chivon – @C_Booksncoffee is downright obsessed with Jennifer Armentrout.
I can't even begin to explain the lengthy, detailed, passionate and hilarious Bookstagram stories this girl posts, ranting and raving about Jennifer Armentrout and her AMAZING characters and AMAZING books. So naturally, this is all over my radar.
Storm and Fury has gargoyles, demons, spirits and a badass female lead. Trinity Marrow is going blind but she has the ability to communicate with spirits from beyond the veil. But since her power is enshrouded in a dangerous and mysterious secret, she lives on a compound that is guarded by gargoyles called Wardens in order to be protected by demons that hunt her.
Then a guy comes along, and I'm sure he's hot, and I'm sure he helps her slay some shit, but we all know she is the one that will be doing the epic demon murking and Hell ass kicking.
6. A Light in the Dusk (Charlie Travesty, Book 2) by Jessi Elliot and K.J. Sutton
Release Date: May 12, 2020
Genre: Fantasy/Paranormal-Vampires
A Light in the Dusk is book 2 in the Charlie Travesty series, and you can thank the all-holy blood suckers and these two authors for releasing these books back, to back, to BACK!
Since book 1, A Whisper in the Dark, JUST came out last week, I'm not going to give away the synopsis for book 2. I'm just going to give a synopsis of book 1 so that you can come be addicted with me, and then we can walk off into the misty cemetery dusk-set together. ❤
As a Princess of the royal family of Vampires that rules over a city where humans are enslaved to the hierarchy that is the immortal, Charlotte Travesty is about to embark on the Awakening – where a vampire wakes and their eye color decides which cast they will move to. But when Charlie awakens, she is banished from her home and slapped with slavery tattoos – for she is half human.
HELL–O Underworld vibes.
7. What Lies Between Us by John Marrs
Release Date: May 15, 2020
Genre: Mystery/Thriller/Suspense
I came across What Lies Between Us on a whim, and though I am completely concerned and worried about reading it, I have to have it.
It's a Suspense/Mystery/Thriller that has been reviewed with such phrases like "What the fuck did I just read?" and "Never going to look at a mother/daughter relationship the same again" or "Considered me damaged".
Did somebody say…damaged?
In this twisted tale, every other night Nina and Maggie have dinner together…but when dinner is over, Nina helps Maggie back to her room in the attic and CHAINS her BACK UP. Because apparently, the things that Maggie inflicted on Nina are unforgivable.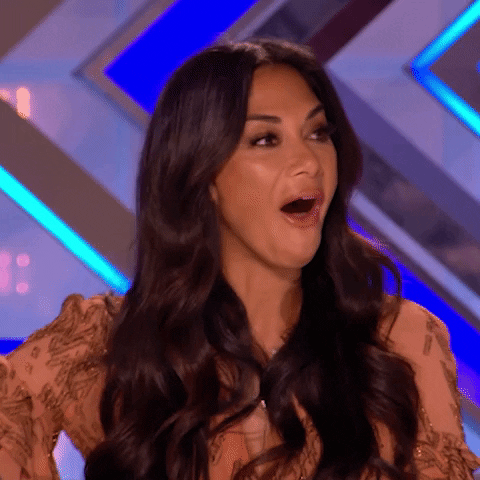 8. The Ballad of Songsbirds and Snakes (The Hunger Games, Book 0) by Suzanne Collins
Release Date:

May 19, 2020
Genre: YA/Science Fiction/Dystopia
Oh…
So this is about…President Snow…
…as a young boy…?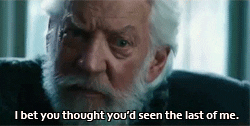 9. A Memory in the Flame (Charlie Travesty, Book 3) by Jessi Elliot and K.J. Sutton
Release Date: May 26, 2020
Genre: Fantasy/Paranormal-Vampires
Ahhhhhhhh shiiiiiit!
Yes! You read that correctly.
Jessi Elliot and Kelsey Sutton are releasing two installments of the same series in the SAME MONTH! A Memory in the Flame is book three in the Charlie Travesty series, and don't worry. I'm still not giving away spoilers.
But here's another Underworld gif to put you back in the mood.
10. Of Silver and Shadow by Jennifer Gruenke
Release Date: May 26, 2020
Genre: YA/Fantasy
Of Silver and Shadow is a my favorite kind of Fantasy tale.
One of royalty, magic wielders, rebellion and murderous female leads.
Set in a city where magic is outlawed, Ren makes a living as a petty thief and pit fighting while also trying to cover up the fact that she is a silver wielder. But when a rebel leader discovers her secret, he convinces her to join his cause to overthrow the King.
But while Ren and the rebels try to make their way across the castle walls, a group of brutal warriors who fight in the name of the King have a bet going to find the rebel leader in order to become the King's right hand.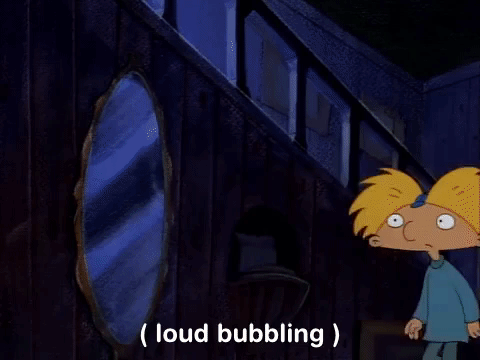 ~*~*~*~*~*~*~*~*~*~*~*~*~*~
Stay Witchy ❤