Disclaimer: This book was sent to me by the publisher, Flux – North Star Editions, via Netgalley for an honest review. 
Genre: YA/Fantasy/Rebellion
Plot: Ren Kolins is a silver wielder—a dangerous thing to be in the kingdom of Erdis, where magic has been outlawed for a century. Ren is just trying to survive, sticking to a life of petty thievery, card games, and pit fighting to get by. But when a wealthy rebel leader discovers her secret, he offers her a fortune to join his revolution. The caveat: she won't see a single coin until they overthrow the King.
Behind the castle walls, a brutal group of warriors known as the King's Children is engaged in a competition: the first to find the rebel leader will be made King's Fang, the right hand of the King of Erdis. And Adley Farre is hunting down the rebels one by one, torturing her way to Ren and the rebel leader, and the coveted King's Fang title.
But time is running out for all of them, including the youngest Prince of Erdis, who finds himself pulled into the rebellion. Political tensions have reached a boiling point, and Ren and the rebels must take the throne before war breaks out.
Opinion:
Of Silver and Shadow had a lot going right for it.
A story of rebellion with unique and diverse characters, a plot with twists and surprises lurking in shadowed alleyways, a rugged world built on oppression and fear, and a female lead with a liking towards thievery and pit fights.
But with all the good that this story was – enthralling, exciting, fresh – there were too many holes, forced moments and fumbling for it to really be a winner in my eyes.
"Manners are nothing more than a polite form of dishonesty."
This is your basic YA Fantasy story of a group of rebels attempting to overthrow a cruel and power-obsessed King. For a century, the use of magic in the form of silver wielding has been outlawed and forbidden by anyone but the royal family. In fear of losing their royal status, King Tallis ensured that only the Lyandor family would have the right to possess magic.  So he ordered the capture of those who possessed the gift of silver magic, and killed them all.
"They writhed, eyes and noses glowing, heads thrown back and silver spilling out of wide mouths as they tried to scream, but couldn't."
This started off strong with the introduction of our ruthless and badass female heroine, Ren. I knew from the description that I was going to take an immediate liking to her, and I did, but there was just something…missing. She has SERIOUS Celaena Sardothian vibes, with a smart mouth and ferocious skills that always keep her one step ahead of her opponents. She is arrogant, stubborn, brash and sarcastic. Truly a gem. But the connection that I should have made with her from the beginning never seemed to come.
"She held her chin as if bearing the weight of a crown."
What quickly becomes a theme for the characters in this book is their two-dimensional nature. Sure, they have physical traits that set them apart and personalities that make them differ from one another. But "who they are" and "what they're about" is mostly told to the reader, with very little evidence or examples being shown. I felt that there were too many descriptions of their personalities, traits and flaws rather than there being a chance for me to draw my own conclusions about each person.
I wanted to figure out on my own why Ren kept people at a distance and why she was always so mean. I wanted to learn in due time just how cruel the king and his son Heath were, and the lengths they would go to in order to stay in power. I wanted that slow-burn romance with tentative flicks of the eyes, the feather-light brushing of hands during strategy talks or playful banter. But there wasn't much of that at all. And with that painfully obvious romance between Ren and Darek, it all felt forced and rushed with zero chemistry between them.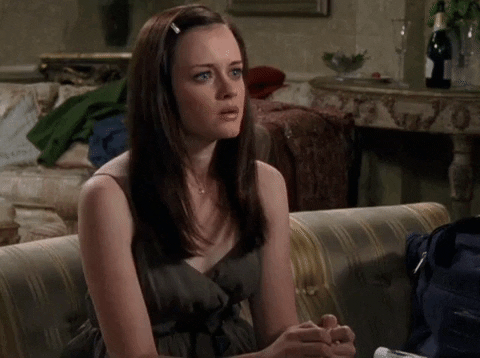 The King and Heath were described as being truly horrible beings who cared only for power and ruling. But they don't come across that way at all. Their dialogue doesn't express pure menace or cruelty. Heath is even supposed to be more vicious than his father, but the way he spoke and his mannerisms made him come off as thoughtful and vulnerable. Even how the King expressed his disgust for his sons came off like an offhanded jab. Like when I'm shoving cookies into my face on a Tuesday afternoon and my friend is looking at me in horror and says 'Bruh, you disgust me'. Bit aggressive, but not pure malice.
About the only two characters that were convincing were two soldiers of the King's Children.
"No one really talked about what happened when a King's Child lost their finesse with a weapon and their body began to final, but everyone knew. The king worked his children until they outlived their usefulness, and when their aim was no longer true and their sword shook in their hands, he sent them to an early grave."
Adley and Lesa are two badass broads, but Lesa is who really steals the show…and as the supporting actress to Adley! She has a softness to her that is girly and delicate, with a scary fierceness and a twisted love for torture and bloodshed. Their relationship is EVERYTHING I was needing from Ren and Darek. Caring, strong, fierce, sweet and well-rounded. But unfortunately, this story doesn't wholly center on them. and unfortunately, I feel like they barely got an ending!

I think what my main issue is that very little aspects of this story felt organic. Big plot points are revealed by characters just sort of walking into the answers, and even the revealing of these secrets and twists were blasé. But please hear me when I say, this isn't a bad book by any means. I was hooked into it and loved the plot and story as a whole. I just felt like it could have been great, when it was just pretty good. Maybe it's because I compare everything to an SJM books now, who knows? But part of me wishes this story was split into two books, and part of me disagrees because there wasn't THAT much happening. I just wanted more explanation on the magic, more of what went into planning the rebellion and MORE from Ren.

I'm on the fence about this one, but I'm interested to read something else by this author to see if it was just this book or my mood getting in the way of me loving it.