It's almost

June

.

Get those jeans

high

and

tight

ladies and gents, there are some

EPIC

upcoming releases

.
~*~*~*~*~*~*~*~*~*~*~*~*~*~
~*

My Top 10 Anticipated June 2020 Book Releases

*~
~*~*~*~*~*~*~*~*~*~*~*~*~*
1. Again Again by E. Lockhart
Release Date: June 2, 2020
Genre: YA/Contemporary/Romance
Again Again has the most vague description, and the most guarded reviews ever, and all they do is make me want this even more.
From what I can gather, it's the story of a girl being able to experience moments over and over, and trying things differently each time. Either changing her reactions, her decisions, or what she says and does.
Basically it's this:
You know how you think back on all those situations wishing you said something wittier? Or stood up for yourself? Or were more compassionate?
Well that is what this story is about, and apparently, it's powerful.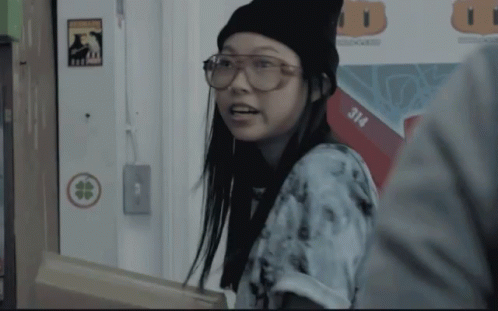 2. The House Guest by Mark Edwards
Release Date: June 3, 2020
Genre: Mystery/Thriller/Psychological
A psycho–woman–stalker–stranger?!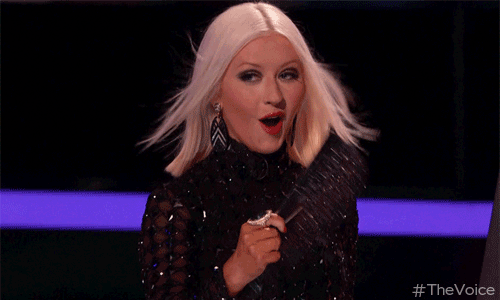 The House Guest is about a couple who begin house-sitting a home for the summer in New York. But when a woman named Eden shows up on their doorstep claiming to be a friend of the owners, the couple decides to trust her.
And with her charming personality and gorgeous looks, it's hard not to!
But this wouldn't be a good story if our girl wasn't just a liiiiiitlllleee bit unhinged.
3. The Boundless (The Beholder, Book 2) by Anna Bright
Release Date: June 9, 2020
Genre: YA/Fantasy/Retelling
The Boundless is book 2 in The Beholder series…which…no…I haven't read yet…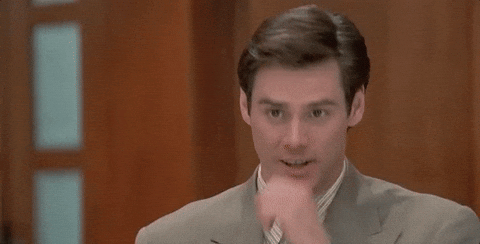 But I have it ready to read before the release date of The Boundless nears!
The Beholder is a tale with both Cinderella and The Odyssey elements that follows a princess as she sets off across the Atlantic to find a suitor, after being brutally rejected by a childhood friend. It's a tale of adventure, romance and gallivanting across the sea and I am SO ready!
4. The Anti-Virginity Pact by Katie Wismer
Release Date: June 16, 2020
Genre: YA/Contemporary
If that title doesn't make you want to read it, I don't know what will.
A preacher's daughter who is an atheist.
With a pact to lose her virginity by the end of her senior year.
Meredith has gone through her high school years silent and shy, but when she writes out a pact to herself that she MUST lose her virginity by the end of the year and a fellow student gets a hold of it, her is no longer invisible.
She begins being bullied in school and even when she meets a boy who doesn't know of her goal, the pact threatens to bring in all crumbling down.
5. The Kinder Poison (Book 1) by Natalie Mae
Release Date: June 16, 2020
Genre: YA/Fantasy
THIS is one I just stumbled across today and I am wondering why the hell I hadn't seen it until now?!
It's like The Hunger Games had a love child with every fantasy tale I've ever loved, and I just want to puke I'm so excited.
The Kinder Poison is set in a world where magical abilities seem to decide rank. As a Whisperer to animals, Orkena is forced to work in the royal stables until her magic dries out. But when a ruler invokes the Crossing in order to decide which one of his heirs will take the throne, everything changes.

It's a death-defying race across the desert where an heir must kill someone as a sacrifice at the end, and unfortunately, Orkena is presented as tribute.
6. Seasons of the Storm (Book 1) by Elle Cosimano
Release Date: June 23, 2020
Genre: YA/Fantasy
I got THIS little hottie from Edelweiss+ and YES I did click on it for the cover, but I requested for the plootttttt.
Seasons. KILLING. Seasons!
Seasons of the Storm follows Jack Sommers, who was given the choice to live forever or die. He chose life, but he was then forced to become Winter and act as the physical embodiment of the season.
But the seasons aren't a casual breeze or gentle snowfall, every year he must hunt down the season that went before him, and kill them.
Summer kills Spring.
Autumn kills Summer.
Winter kills Autumn.
Spring kills Winter.
Also…why did the author give him the last name of Sommers if he's mister Winter…?
7. Sisters of Sword and Song by Rebecca Ross
Release Date: June 23, 2020
Genre: YA/Fantasy
If there's a scorpion on the cover, your girl needs it.
Sisters of Sword and Song has another little Hunger Games vibe, but more in the sense of sisters volunteering for sisters.
It has been eight years since sisters Evadne and Halcyon (FFS, these names) have been together, as Halcyon has been away serving in the Queen's army. But when she returns earlier than expected, her sister learns that she is on the run and being charged with murder.
As Halcyon's punishment is brought down upon her, Eva volunteers as tribute…*cough*…wait…volunteers as tribute to take part of her sister's sentence. But what the girls are sentenced to is apparently
8. I Killed Zoe Spanos by Kit Frick
Release Date: June 30, 2020
Genre: YA/Mystery/Thriller
SO excited for this murder/mystery thriller I got from Netgalley!
I Killed Zoe Spanos is about two teens who become linked after one confesses to murder, and the other fights to reveal the truth.
Anna Cicconi is in the Hamptons for a Summer nanny job, but when she arrives, she finds that the community is in uproar after the disappearance of a local girl named Zoe Spanos. And what is odd, is Anna has a striking resemblance to Zoe, so the residents are more than unhinged to see her walking around.
But two months later, Zoe's body is found, and Anna is charged with manslaughter after confessing.
9. Blue Ticket by Sophie Mackintosh
Release Date: June 30, 2020
Genre: Science-Fiction/Dystopian
I know Dystopian novels have kind of gone by the waste-side in recent years as YA Fantasy took over, but for me, this type of eerie Uptopian/Dystopian book is ALL I EVER WANT!
Blue Ticket will be my first Sophie Mackintosh read (thanks Edelweiss+), but from the reviews I'm seeing, it won't be my last.
It's set in a world of a Lottery deciding the fate of a woman.
Upon a woman's first bleeding, she has the chance of becoming a Blue Ticket woman or a White Ticket woman. The White Ticket grants you marriage and children, while the Blue Ticket grants career and freedom.
"You are relieved of the terrible burned of choice."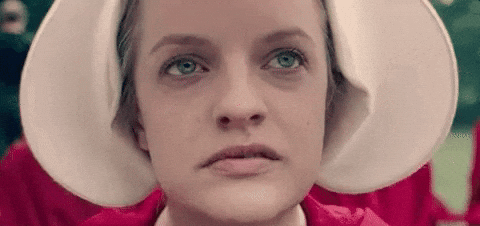 When Calla, who has a Blue Ticket, begins to question her fate and her desires as she becomes pregnant, and wonders if the Lottery truly knows what is best for her.
10. Goddess in the Machine (Book 1) by Lora Beth Johnson
Release Date: June 30, 2020
Genre: YA/Science-Fiction
There is currently a giveaway for this on Goodreads, so go enter!!
Goddess in the Machine is all about cryonic slumber, waking up in the year 3102 and the descendants of a girl's family and friends thinking she's a deity.
Andra knows she is no deity, but goes along with the charade as she tries to figure out what has happened to the world in the thousand years that she was asleep. But for an exiled bastard prince named Zhade…
all he wants is to get his hands on Andra in the hopes that she will be the key to giving him the throne he desires.
~*~*~*~*~*~*~*~*~*~*~*~*~*~
Stay Witchy ❤