Genre: YA/Fantasy/Retelling
Plot: Selah has waited her whole life for a happily ever after. As the only daughter of the leader of Potomac, she knows her duty is to find the perfect match, a partner who will help secure the future of her people. Now that day has finally come.
But after an excruciatingly public rejection from her closest childhood friend, Selah's stepmother suggests an unthinkable solution: Selah must set sail across the Atlantic, where a series of potential suitors awaits—and if she doesn't come home engaged, she shouldn't come home at all.
From English castle gardens to the fjords of Norge, and under the eye of the dreaded Imperiya Yotne, Selah's quest will be the journey of a lifetime. But her stepmother's schemes aren't the only secrets hiding belowdecks…and the stakes of her voyage may be higher than any happy ending.
Opinion:
What is this…sensation blossoming inside me?
*claws at face and chest*
It's…
It's unBEARable!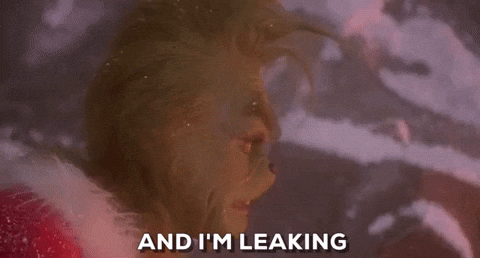 …
~*~*~*~*~*~*~*~*~*~*~*~*~*~
"You tend to gardens and fields with the women and to the stock with the men. That makes you one of the people. That does not make you their leader."
As Seneschal-elect of Potomac, and daughter to the current leader, Selah will soon have the responsibility of her country of Potomac resting on her shoulders. And being Eighteen she is expected to marry, to present a strong and united front as she leads her people. But when Selah extends an offer of marriage to Peter, a boy she has always yearned for from afar, and he rejects her proposal, her step-mother and the council take matters into their own hands. She is forced to travel across the Atlantic by ship with a crew of misfits, stopping in several countries and courting the eligible Princes, each for two weeks, in the hopes of proposals. Heartbroken, embarrassed, and only agreeing out of duty, Selah and her crew set off. But the royalty Selah meets is far from what she could have expected, and countless secrets and games are lurking around every corner.
"I didn't want his proposal. I didn't want to be a princess. I was never born to wear a crown."

"Do not waste your efforts on good-for-nothing boys. Do not cast your pearls before swine."
"You are everything you ought to be."
When I started The Beholder…I'll be honest, I didn't think it would be that great. I had been debating purchasing it since it released a year ago, and every time I was about to buy it, I found myself not able to. The reviews from other readers have been super conflicting, some sprinkled in praise and others feeling luke-warm, but I was especially weary that it would be dull or completely lacking.
Well.
Curse me for second-guessing myself because…
This was everything.
"No mortal wounds, perhaps, but the scars these boys had left me would remain."
"The weight of the chaos was going to flatten me."
This isn't just a YA Fantasy retelling with a few Cinderella and Odyssey elements. And honestly, even calling it a Fantasy is a bit of a stretch. This world is a mix of fictional and real places. Europe plays a huge role, but peppered throughout are fictional countries and cities – like the one our dear heroine hails from. Also sprinkled within these pages are countless folklore and fairy-tales from all over the world, and each lends a hand to the plot and the direction our main character is thrust towards.
". . . and if ye will listen but a little I will tell it you with tongue As I have heard it told, In a story brave and strong, In a loyal book of old, In the land it has been long." —Sir Gawain and the Green Knight
Selah is a sweet and a fairly dainty young woman with a great work ethic, and someone who is easily likeable. She is wrapped in innocence and her eyes bubble over with hope and sincerity for those around her, even when their eyes unfortunately do not. Upon the first few chapters, you are instantly heartbroken for her already. Not only is she woefully rejected by a boy she has loved from afar since she was a wee lass, but it is done so in front of EVERYONE. And THEN, to make matters worse, the fate of her love-life is discussed and decided by council members and her evil stepmother – "smother", Alessandra.
And oh my sh, is this woman a piece of work.
"If Alessandra came down and caught me crying in the dark, she'd lean into my weakness, press on my bruises in front of the others until they thought me as spineless as she did."
If an author want's me to feel heartbroken within the first 30 pages of a book, all you have to do is make a young girl feel entirely alone, while her sickly father stands by and does nothing.
Shatter me, why don't you.
But this is just the beginning of heartbreak in The Beholder.
"It was kind of him to pretend I wasn't drowning."
I don't even know how to describe the amount of sorrow I was feeling alongside Selah as she experienced betrayal after betrayal. Here is this beautiful soul, thrust into a duty of having to flaunt herself in front of princes and impress them enough to be offered proposals, all in the hopes of returning to her country to care for her sick father…and in the midst of being completely rejected! I felt her embarrassment, her loneliness and every wave of uncertainty that rolled through her. She is a shy introvert who just wants love. Not a title, a crown or a prince as a husband.
"He'd left me burning brighter than the candles.
Now I just felt burned."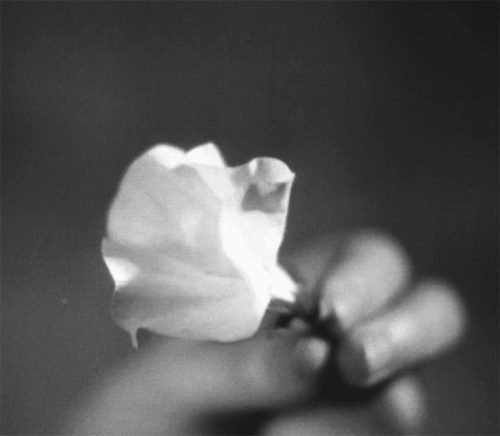 The Beholder is the name of the ship that Selah voyages on to meet her suitors, and the crew running it are a smattering of beautiful souls with various ethnic backgrounds, ages, and personalities. The author gives you just enough information and dialogue from them to instill a sense of trust and comfortably, but also withholds enough to keep you constantly wondering. Though I was a little surprised at how quickly these crew members become protective of Selah, I also found it entirely endearing.
"I imagined having a job onboard the Beholder, instead of being a job myself. Imagined being one of their friends, instead of cargo."
And even though these crew members are fiercely loyal to Selah and always put her protection first, the reader quickly learns that there is something more going on when Selah isn't looking. Most mysterious of all, is our dear Captain Lang. A VERY young captain in his early twenties (and dashing, I might add) riddled with secrets and complete intrigue. And even now, I am STILL wondering about this guy! With overly concerned glances and notions towards Selah, a tuck of hair behind an ear here, or an accidental lacing of fingers there…suffice it to say, I was being thrown in a million directions wondering WHO THE LOVE INTEREST IS!!!
"Would I ever learn what seeds he sowed that bloomed in bruises on his cheeks?"
Speaking of love interests…
If there were ever a story to bloat me with so much love, and just as quickly drop my heart to the floor through my stomach…
…it would be this one.
"You are making a mistake."
"You are making a mistake."
"You are making a mistake."
How do I even explain the sheer mind messery that the love in The Beholder invokes? It is twisted, quick, fleeting, meddlesome, loaded, passionate, dark, light, achingly sweet and crushingly wretched. There are games layered in secrets layered in maneuvers and countermoves. Selah is a pawn in so many maps and boards, it's devastating to witness. Her unwavering trust in people is endearing, yet wholly painful. Her desire to forgive and forgive is admirable, and the way she propels herself onward is empowering. The girl launches herself at the chance of love and being loved, and it makes me both happy and sad.
"My heart was a lit candle, a forest fire, a burning star. Doomed, but smiling."
But her fear and lack of confidence in herself is truly the most sorrowful of all.
"I realized I'd been waiting for this moment, this inevitable point when he would look at me—soft, scared, unremarkable—and see that he could do better."
I so SO badly want to dive into the romance angle, but I will spill all the beans of everything, and the unraveling of this story is just too good for me to do that to you. Just know that this is going to be an emotional whirlwind if you're ready for it, and if you can understand/tolerate quick love.
But let me just say this: the siblings of Asling Fortress make my heart sing.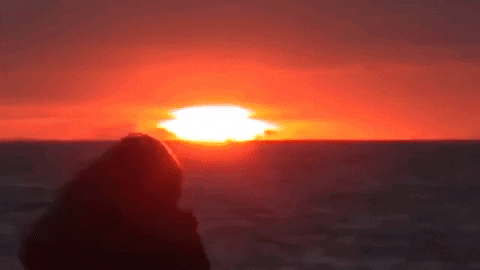 On another note, the world building.
There is a LOT of world building explaining in this, and let me not be the first to say, it's damn confusing. Never have I encountered so many names that I didn't even attempt to sound out. Call me lazy, but geez…those jumbles of letters were daunting. So in terms of making sense of the world – what was real and what wasn't – yeah, I was pretty little lost. There was an excessive unloading of fictional names and places that I could not make sense of, try as I might. And even the land of Imperiya Yotne (that's…the land, right?) which acts as "the villain" barely made much sense to me. All I know is there is something about the tsarytsya, they're evil, and some mutterings of Baba Yaga – an old Russian folklore, sort of like the Boogeyman. 
"When Baba Yaga locks the door, Children pass thereby no more."
"Baba Yaga's land, there is no safety."
So in that regard, I had to knock a star down. Because if this world and the cities/countries were cleaned up a bit, this book would be stellar. I am hoping book two, The Boundless, will really cut these loose strings and sew up some holes in terms of the setting and the story of the Tsarytsdafjfbdsf…you know, the bad place.
I am now already devouring The Boundless in anticipation for it's release on Tuesday, June 9th. But I am still pretty early into it. So…
Pray for me.
"What fortune was mine."
~*~*~*~*~*~*~*~*~*~*~*~*~*~
Additional quotes I loved, because there were just too many.
…
"I was struck suddenly with the feeling of desperately needing to ask him a question and at the same time not being sure exactly what it was I needed to ask—the feeling that the question didn't matter, so long as the answer came from him."
…
"He is so very handsome, and we are so very, very unwise."
…
"'It's not what you look like, it's how you see,' she used to always say, and she believed someone who didn't read only ever saw through their own eyes."
…
"We were doomed, but I was smiling."
…
"'I just wish you'd told me when it was just the two of us'
'It never was just the two of us.'"
…
"No one knows how many years he has, Seneschal-elect. Life is short and death is certain."
"So every moment I am aboveground and not below it, I want to feel the difference. We'll all be in our graves soon enough."
…
"I will fight, if I have to. But if I have to break another's body, I deserve at least to feel his suffering in my own arm. I think the powerful would love less the fruits of violence if they had to deal it out by hand."