Disclaimer: This book was sent to me by the author, Alexander Ferrick, for an honest review. 
Genre: High Fantasy
Plot: What is the Aetherstorm?
They said it was a tournament to discover the mightiest warrior in the land, but it is far more…
To the Demons, it is a chance to reclaim their former glory…
To a Prince, it is a chance to prove himself worthy of the crown…
To a Rebel, it is a chance at freedom…
To an Orphan, it is a chance at justice… or vengeance…
…What is the Aetherstorm?
The Aetherstorm is a trap.
When demons disguised as elves begin inviting the citizens of Sarin to a fighting tournament, Prince Maronir takes it upon himself to go there in secret and discover what the demons are up to.
Along the way, a botched assassination attempt forces Maronir to join Luca and Garron, two human orphans who are also going to the tournament to find the man who killed their adoptive father and mentor.
As the prince and his new friends journey across Sarin, he finds himself confronted by the harsh reality of his kingdom, and learns that the greatest tests of kingship happen far from the battlefield.
Will those lessons matter after the demons true plans are revealed? Time will tell…
Opinion:
"Come and prove yourself…"
"…join the Aetherstorm."
A world where humans are practically extinct and subject of tales told to elven children in order to keep them in line?
Demons, Dwarves, Cyclopes, Magic?
An epic battle arena that's like The Gladiator on mage crack?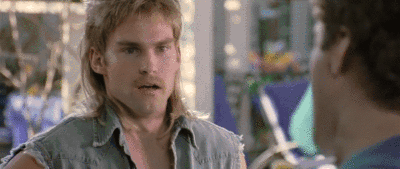 Aetherstorm is my second read by Alex Ferrick, and color me completely unsurprised – this kicked ass. It's the first in the Songs of Sarin series set in a fantastical world where magic is called Aether, demons have been unleashed upon the planes, and elves and dwarves are the dominant species. This is PACKED with detail and world-building so exquisite, I can hardly fathom how on earth so much epicness could possibly be shoved into just 123 pages.
It must be
This book, like any true fantasy should, has a cast of wonderfully diverse and badass characters who carry the reader to the end on a tidal wave of slick remarks and deadly battling. There is an Elven Prince whose bloodline is tied deeply into Aether magic in order to control the demons that have spilled into their world, two humans – one a mage, and another just simply a badass, a dwarf blacksmith, and a *gasp* could it be?! A HYBRID elf/dawrf female who puts them all to shame?!
"In time you will learn, my friend, that the worst monsters are beautiful."
I usually get a bit daunted by High Fantasy stories. With the confusing names, types of magical systems, countless species and conflict…it can be hard to keep up. But with Aetherstorm, you will NOT have that problem. This author is an expert at flawlessly expressing a really in-depth and creative world in a form that anyone can follow. It is straight-forward and addicting, but has layers of truly creative content screaming from its pages.
But what never ceases to amaze me about Alex, is how his mind seeps into endless nooks and crannies of creativity and pulls out truly unique, original ideas for stories. In less than 150 pages the reader is blessed with SO MUCH. Like each generation of royalty being eternally imprisoned on thrones for harnessing the Aetheroot magic to contain the demonic presence. Or a world where Evles and Dwarves are superior, and humans are practically extinct and woven into scary stories told to misbehaving magical children.
There are battles. There is bloodshed. There are acts of revenge, trickery, ruthless killings and vile creatures. But there are also moments of justice and compassion. It's a thrilling adventure story that has no time for pausing and will make it impossible for you to put it down. This was a fantastic fantasy tale that had me hooked and wishing for more. I cannot wait for the next installment in this series!