Disclaimer: This book was sent to me by the publisher, Flatiron Books, for an honest review.
Genre: YA/Fantasy/Retelling
Plot: There was and there was not, as all stories begin, a princess cursed to be poisonous to the touch. But for Soraya, who has lived her life hidden away, apart from her family, safe only in her gardens, it's not just a story.
As the day of her twin brother's wedding approaches, Soraya must decide if she's willing to step outside of the shadows for the first time. Below in the dungeon is a demon who holds knowledge that she craves, the answer to her freedom. And above is a young man who isn't afraid of her, whose eyes linger not with fear, but with an understanding of who she is beneath the poison.
Soraya thought she knew her place in the world, but when her choices lead to consequences she never imagined, she begins to question who she is and who she is becoming…human or demon. Princess or monster.
Opinion:
"I am both the Sleeping Beauty and the enchanted castle; the princess drowses in the castle of flesh."
-Angela Carter, Vampirella
Girl, Serpent, Thorn is a heavily Persian influenced mythology retelling with elements from classic fairy tales like "Sleeping Beauty", "Rapunzel" and "Rappaccini's Daughter." It tells the story of a young Princess who was cursed with the touch of poison after her birth, and has since been hidden away in one of her family's castles to keep her ailment secret. But when the royal family returns to her castle for the season, they bring with them a captured div – a demon who tried to kill the princess's brother – whom they are keeping locked in the dungeons. For Princess Soraya, this is her only chance to find a way out of the curse that has caused her to live a life without human contact. But Soraya quickly learns that nothing is given for free, and consequences weigh heavily.
"There was and there was not."
This unique retelling has been at the top of my TBR list for months. I originally found it on Goodreads while in one of a 3-hour book pit of browsing and knew it was going to be a top read of 2020. And though this story started out great, with rich culture spilling through the pages and a luscious world wrought with magic and danger, I felt myself begin to drift about 25% in.
It was an enjoyable read, but I was expecting an extra emotional punch and a little more excitement.
I hate to say it, but I was a bit bored for the middle and end of this book. I have been having trouble with YA Fantasy lately, so maybe it's just me, but I just wasn't as invested in the story as I wanted to be. I think a big part of this could be that the story went in a direction I wasn't initially expecting it to. I guess I was expecting a "Throne of Glass" meets "Ash Princess", and got more of a "Damsel" vibe that I wasn't really feeling.
Soraya was an intriguing character at first, but her 'doe in headlights' act started to get old pretty quickly. It bothered me how fine she was with her family practically shunning her and shoving her into a castle like Quasimodo, barely visiting her or even trying to communicate with her. I wanted her to show some semblance of anger or a grudge for her treatment, but it seemed innocence and being too trusting were her only major driving traits.
I also wanted her poisonous curse to be portrayed a bit darker.
Obviously this story is going to be written how the author wants and with their own preference to overall lightness or darkness in terms of overall theme, but I was hoping this was going to be a grittier and more raw tale. I wanted to really dive into the way this curse made Soraya feel. How the solitude and isolation has contributed to her personality and thoughts, and what flaws it causes her to develop. Yes, the girl is naive. But this book left her feeling like a Disney princess, rather than a relatable female who has been thrust into horrible circumstances.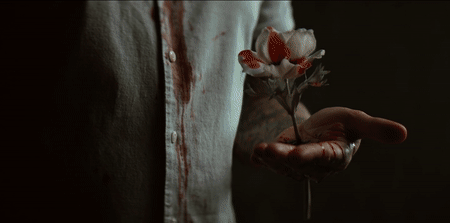 The romance is a love triangle, and it was sweet and exciting in parts, but the original start between Soraya and Azad was…odd. I have a really hard time with insta-love and insta-intimacy. Upon their first actual meeting Azad basically professes his love and is shockingly not at all freaked out that one touch from Soraya will kill him instantly. He starts touching her hair (how did you know that her hair wasn't also poisonous?!) and basically tells her how he's always imaged being/rescuing/marrying her…? And Soraya instantly meets him halfway. What? This just felt so unbelievable for me.
I think the best part of this book is the world building and nod to Persian culture. Though this world isn't as crazy outlandish and complex as some other YA Fantasies, it is perfectly detailed and the Arabian styled setting is described beautifully. Though of course more would have been so appreciated, the amount given is perfect for the reader to visualize and enjoy the tale.
By the end of Girl, Serpent, Thorn I was pleased with what happened, but I did find it a bit boring and somewhat predictable. I think I was just expecting a different story than what I got. It seems the majority of readers really loved this, so I would definitely read it and come to your own conclusion.