It's

September

…
…which is almost

October

.
Guess we can start

coming ou

t of

hiding

now, huh?
~*~*~*~*~*~*~*~*~*~*~*~*~*~
~* My Top 10 Anticipated September 2020 Book Releases *~
~*~*~*~*~*~*~*~*~*~*~*~*~*
1. Blood & Honey (Serpent & Dove, Book 2) by Shelby Mahurin
Release Date: September 1, 2020
Genre: YA/Fantasy/Romance
It's HEREEEEE!
Happy Release day to Blood & Honey…from…Tuesday!
We've been waiting a YEAR for this beautiful babe, and she is finally here!
I have my copy sitting with my other stack of books from a recent book shopping trip, but I'm holding off on starting it until I get a physical copy of Serpent & Dove (I only had a digital ARC of it).
So hopefully I don't get spoilers, and hopefully I can control my impulses to know wtf happens until then.
If you DON'T know about S&D…
Getch yo shit togetha hunny.
Serpent & Dove is basically a Church vs. Magic story. It follows a witch, the gorg Louise le Blanc who has SERIOUS Aelin vibes, who escaped her coven two years prior and now spends her time stealing, eating sticky cinnamon buns and pretending she isn't a witch.
Vibe.
Reid Diggory is a Chasseur sworn to the Church. He has vowed to rid the world of all witches to make it "pure" again. But when these two opposing forces are found bound together in matrimony…well…shit gets amazing. 
(See my review for Serpent & Dove here)
2. Throwaway Girls by Andrea Contos
Release Date: September 1, 2020
Genre: YA/Mystery/Thriller/LGBT
The second release from Tuesday was for another book that I was/am super stoked for, which is also my current read.
Throwaway Girls is about a girl named Caroline whose best friend disappears without a trace. But in true "best friend of missing teen begins to realize that said best friend was keeping secrets" fashion, Caroline quickly realizes that there may be more to her friend's absence, especially when other girls begin to go missing.
Of course I love a good mystery and trope of best friends not really knowing each other, but what really pulled me in to this story is that Caroline goes to a prep school (you know I'm a slut for prep schools) and her parents are attempting to convert her to being straight.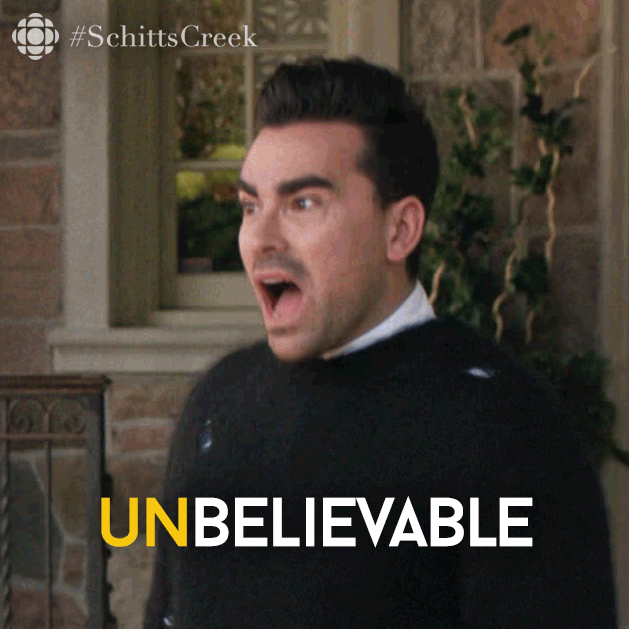 3. Nobody Knows but You by Anica Mrose Rissi
Release Date: September 8, 2020
Genre: YA/Mystery/Thriller/Contemporary
Another mystery, and more murder.
Okay. Check it.
One thing I love more than prep school settings (which I REALLY love) is a trope where there's two best friends and one may or may not be a psycho.
HUH–KNEE.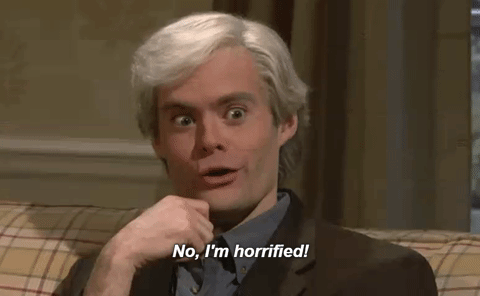 Nobody Knows but You centers on best friends Lainie and Kayla, and how their Summer ends in murder.
The story is set at a summer camp that ends in literal bloodshed, and Lainie being put on trial for mayyyybee murdering her on-again, off-again boyfriend. But Kayla is devoted to keeping Lainie's secrets, as best friends should, and refuses to let anything come between them…even a silly murder charge.
4. The Ghost Tree by Christina Henry
Release Date: September 8, 2020
Genre: Horror/Mystery
The Queen of turning fairy tales into horror shitshows is back, and with a sweet and fluffy tale that starts with the bodies of two dead girls being found shredded.
Christina Henry bring us The Ghost Tree – a paranormal horror set in a town called Smith Hollow (HUH-KNEE, yes) where its inhabitats all seem to forget the grotesque and monstrous happenings that occur in their town over the years. But Lauren, our darling MC, is the one person who can't seem to forget. And when she starts having visions of a monster dragging bodies, the truth she uncovers about her town is…
5. Don't Look for Me by Wendy Walker
Release Date: September 15, 2020
Genre: Adult/Mystery/Psychological Thriller
Don't Look For Me is promising to be a jaw-dropping thriller with epic twists and turns.
It focuses on a tragic accident that happened years prior that rocked Molly Clarke's family forever. But even though time has passed, Molly finds it impossible to forgive herself for what happened, and her children can't either.
One night she contemplates leaving her family to escape the horrors of their past, but then…
…she disappears.
Her daughter Nicole is the only one who believes her mother wouldn't just leave, and that there is more to what happened.
The story is a split narration between Molly and Nicole, and the reviews for it are ranting and raving about how much it sucks you in.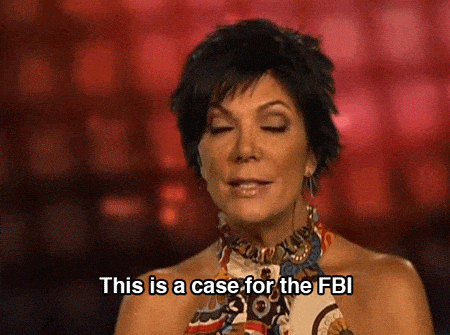 6. Horrid by Katrina Leno
Release Date: September 15, 2020
Genre: YA/Mystery/Thriller/Horror/Mental Health
Can we just…take a minute?
THAT. COVER. THOUGH.
This tale is set in Maine.
And if that doesn't set the tone for the entire story, I don't know what will.
Horrid is a haunted house/psychological mind game of a story that centers on Jane and her mother as they move from California for a fresh start. While both women are trying to work through the heartache and despair that comes with the death of Jane's father, Jane discovers that a room in their creepy new house used to be the room of a little girl…and her mother was keeping the door locked.
Hmmmm…
SUSPISH.
7. Watch Over Me by Nina LaCour
Release Date: September 15, 2020
Genre: YA/Contemporary/Paranormal
I CAN'T WITH THESE COVERS!
I'm expecting a deep, cutthroat, not-going-to-release-me-until-I-finish, weepy style of book here, so let's go.
Dear Madam LaCour,
Emotionally ruin me like one of your french girls.
If there is anything I love more that ghosts, spirits and a haunting…it's being gut-punched and ravaged by emotional trauma disguised in paranormal YA. Knowing Nina LaCour, this is going to be a delicately brutal spotlight on mental health, self-love and acceptance.
Watch Over Me follows Mila, who has just graduated high school and found herself on the coast of Northern California on a farm. The farm is haunted by the trauma and woes of its past inhabitants, and is also a place where Mila finds herself confronting her own darkness.
Is anyone getting intense Midsommar vibes?
I am ready to be weep into these pages like the emotionally damaged beauty that I am.
8. Even If We Break by Marieke Nijkamp
Release Date: September 15, 2020
Genre: YA/Mystery/Thriller/Horror/LGBT
OoOoOoOo a role-playing game of secrets in a cabin in the woods?!
GIMMMMEEEE!
Even If We Break is about five teens who come together to role-play and act out a sort of murder mystery. Some are harboring secrets and regrets, while others have long pasts and tensions pulling them apart.
To be honest, this description on this puppy is vague AF and the Goodreads reviews aren't giving me much to go on either.
I just hope someone gets cut.
…like, literally though.
9. Surrender Your Sons by Adam Sass
Release Date: September 15, 2020
Genre: YA/Contemporary/LGBT/Thriller/Mystery
Surrender Your Sons has been at the top of my list for a few months now, and I am so excited to finally start it in anticipation for the release!
It's about a young man named Connor who is shipped off to a conversion camp by his mother, after coming out to her. The camp is located on a secluded island, and it quickly becomes clear that things aren't right at Nightlight Ministries. Connor plans to escape, and the other teens plan to join him. Because the truth of this camp is rotten to the core.
10. Crownchasers (Book 1) by Rebecca Coffindaffer
Release Date: September 29, 2020
Genre: YA/Sci-fi/Fantasy/LGBT
A YA sci-fi space tale of royalty and a game that stretches across the galaxy in order to prove oneself and become emperor?
Crownchasers follows Alyssa Farshot, niece to the emperor and explorer extraordinaire. Since she was a child, Alyssa has always seen herself choosing adventures over sitting on a throne. And when the emperor suddenly dies, instead of choosing Alyssa as his successor, it is written that there will be a crownchase:
Where one representative from each empire's prime family compete in a race to to find the royal seal that has been hidden. The first to uncover the seal is given the throne.
And now Alyssa is forced between duty and her desires, and the high stakes of the game only make her task harder.
~*~*~*~*~*~*~*~*~*~*~*~*~*~
Stay Witchy ❤