I'm not going to lie…
the reading game has been

tough AF

lately.
It's been

month after month

of

no desire to read

,

less than thrilling books

when I

do

read, and the

relentless drooping of my eyelids

when

skimming lines

.

But

finally

, it's as if something has pulled me from the depths of my

cookie over-eating

,

refusals to workout

, and

dark hole

of

The End of the F***ing World

reruns, and has chosen to give me a

gift

…
A

new lease on life

and a

love for books

about

murder

,

stalkings

and

cannibalism

.
~*~*~*~*~*~*~*~*~*~*~*~*~*~
~*

July 2020 Book Wrap-Up

*~
~*~*~*~*~*~*~*~*~*~*~*~*~*~
I know we're halfway into August.
Just let it happen.
1. Girl, Serpent, Thorn by Melissa Bashardoust
Genre: YA/Fantasy/Retelling/LGBT
Okay so this one obviously isn't about cannibalism or stalking, but you'll notice that as this list goes on, it starts to take a dramatic shift from YA Fantasy to literal cannibalism.
What can I say?
The heart wants what the heart wants.
Girl, Serpent, Thorn was pretty mehhhhhh. It's a mix retelling of Rapunzel, Sleeping Beauty and some other fairytale called Rappaccini's Daughter. It's about a Princess who is cursed with the touch of poison, and is forced into solitude so that the royals can keep her secret hidden…and so she doesn't, you know…
…kill someone with a poke.
What I had hoped would be an epic tale of sorrow and isolation of a Princess, and a slow-burn love interest where they both know they can't have one another…was more like eye-rolling insta-love and too many instances where they could get around touching each other.
Meh. Not my jam.
(See my review here)
2. Accidental by Alex Richards
Genre: YA/Contemporary
"𝑩𝒍𝒊𝒏𝒌 𝒕𝒘𝒊𝒄𝒆 𝒊𝒇 𝒚𝒐𝒖'𝒓𝒆 𝒕𝒓𝒂𝒑𝒑𝒆𝒅 𝒊𝒏 𝒂 𝒉𝒐𝒔𝒕𝒊𝒍𝒆 𝒔𝒊𝒕𝒖𝒂𝒕𝒊𝒐𝒏."
Ugh. This book.
Accidental is a tear-inducer and makes your teenage self want to crawl under your blankies and wail like a wounded antelope.
It's the story of a teenage girl who has been living with her grandparents since she was a young girl, when her mother was killed in a car accident and her father bailed. But the reemergence of her father brings secrets to the surface, and this one being that Johanna's mother didn't actually die in a car accident.
She was killed by a gunshot wound, and Johanna was the one that pulled the trigger.
It's about how Johanna comes to terms with something she did as a very young child. An event that she doesn't remember, but one that changes her life forever. She is thrust into guilt for killing her mother, for taking away the only daughter her grandparents had, and for being the reason that they had to take her in.
This character goes through some serious pits of self-loathing…and damn if I wasn't living for every second of it.
Obviously gun control is the big theme here, but don't worry. BOTH sides of this debate are represented.
(See my review here)
3. Seasons of the Storm (Book 1) by Elle Cosimano
Genre: YA/Fantasy
I read this in early July and I still haven't reviewed it.
Does that tell you anything?
The plot for this book is SICK, which is the whole reason I requested it.
Seasons of the Storm is about seasons being embodied by people, and each time it becomes a new season, the coming season has to KILL the current season in order for their time to start.
Summer kills Spring.
Autumn kills Summer.
Winter kills Autumn.
Spring kills Winter.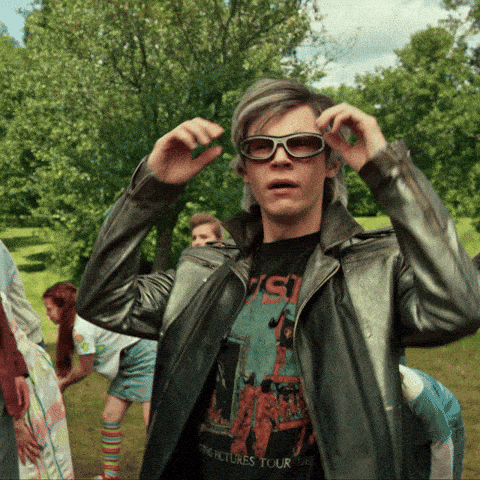 Unfortunately, it just wasn't W–O–W at all.
It's a story that has multiple characters that the reader has a chance to connect with and become invested in, but instead of their stories and personalities shining through, all we really get is that annoying trope of every pair coupling off.
The main plot is these "seasons" wanting to escape and live a life outside of this world they were brought into. Where there are constantly killing or being killed.
But their escape is rushed, and everything after their escape from the facility was soooooo BORING.
It was like a bad Maze Runner.
4. The Summer I Drowned by Taylor Hale
Genre: YA/Mystery/Thriller
Another book from early July that I have yet to review.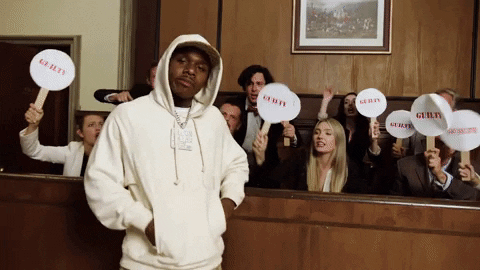 I haven't decided on a rating for this book yet, and probably won't until my review. But I will say this…
The Summer I Drowned was a bit forgettable, but still pretty attention grabbing.
It's not a bad book by any means though!
It's about a girl who comes back to her hometown after being away for five years. When she was a kid, she fell off a cliff's edge and into the ocean where she almost drowned. Once a huge swimmer and lover of the water, now Olivia has a deep fear of going anywhere near it.
After countless years of therapy, she decides that going back to her hometown for the Summer (where it all happened) would be great for her healing process.
But when she arrives back, expecting her old friendships to be exactly the same, she realizes that she isn't the only one who has changed.
The conclusion is actually quite creative and interesting, and definitely unexpected. It makes you question what you read and the main character, which is really all we want in a mystery/thriller isn't it? But when it comes to that romance? UGH.
Gag me.
5. The Shuddering by Ania Ahlborn
Genre: Adult/Horror/Thriller
A Blizzard and cabin in the woods?
Check.
Group of adults focused entirely too much on themselves?
Check.
Wendigo-like creatures spraying red across the serene snowy landscape, butchering human bodies and expertly planning how they will get their prey?
Check.
The Shuddering is basically a fucked-up version of Until Dawn, but in book form and without Rami Malek.
*sad face*
It was the first pick in my newest book club:
If You Like Cannibalism.
Cute, right?
Five adults go out to a cabin as a last get-together before one of them moves to another country. But while there, in the dead of winter, they all start to get picked off.
One by one.
Your typical horror, right?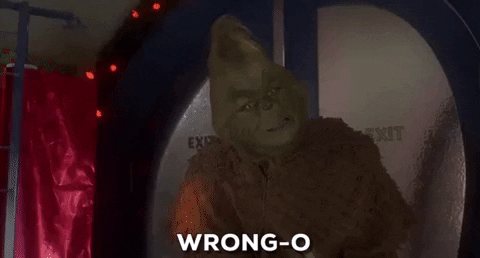 How one of these characters gets killed is sooooo beyond fucked. Beyond twisted, BEYOND DEMENTED…but oh so good.
6. I Killed Zoe Spanos by Kit Frick
Genre: YA/Mystery/Thriller
I Killed Zoe Spanos was another great YA mystery/thriller that I can add to my list of books that were just done right.
The story centers on the disappearance of a girl named Zoe Spanos, who vanished on New Year's Eve from the Hamptons without a trace. The following summer, a girl named Anna Cicconi arrives in the Hamptons for a job as a nanny, and as a way to take a break from the partying she was doing in Brooklyn.
But when Anna arrives and begins to learn about the disappearance of this girl Zoe, she also learns how eerily similar the too look. It's not long before Anna obsessively begins finding out more on this missing girl, and eventually…
…she ends up confessing to murdering her.
The story flips back between the summer when Anna arrives, and to a few months after her confession. But a local refuses to believe Anna is responsible for Zoe's death, so she takes it upon her self to find answers.
Seriously, what a trip.
I had suspicions about where this would go, and some were correct. But where it actually ended up? I didn't foresee that. And to be honest, I was a bit disappointed with the ending because it felt a little too forced and unbelievable, and I wanted things between certain characters to be tied up.
But overall, a solid mystery.
(See my review here)
7. Our Kind of Cruelty by Araminta Hall
Genre: Adult/Thriller/Mystery
OKAY.
On to the good shit…
Stalkers.
July's pick for the Psycho Sloth Book Club was Our Kind of Cruelty, and I seem to be one of the only people in the group who actually liked it.
If you don't know about the Psycho Sloths – we all fell in love with Joe Goldberg from YOU and his stalkery yet totally justifiable means of murdering people who just aren't good influences on the women he loves.
We love his passion. His dedication. His heart and soul!
And especially that Penn Badgley plays him in the show.
He's a lover, not a killer.
Anyways, now the book club has turned into a stalker extravaganza!
Enter: Mike Hayes.
Mike is a sexy man with a great bod, a successful job and an unflinching loyalty and love for his girlfriend Verity. He works long hours to provide for her, built their dream home and keeps it the way she likes and always thinks of her first.
The only problem is that Verity is engaged to someone else.
Woe is Mike.
But the reason Mike continues to pursue Verity is because he thinks they are still playing Crave – a game they made up when they were dating where Verity would enter a club alone, and when a guy came up to hit on her, Mike would intervene and then they'd get all hot and heavy.
This isn't just a tale of loving from afar though. This shit gets WILD.
Even now, I am so unsure of what the truth is. Is Mike crazy? Or is Verity just a bitch? I DON'T KNOW! But I will say this…
…I'm just trying to find my Crave partner.
8. Brother by Ania Ahlborn
Genre: Adult/Horror/Thriller
Hey,
Literally, the best for last.
This book means EVERYTHING to me, okay?
E–V–E–R–Y–T–H–I–N–G!
It was the SECOND book in one month for the If You Like Cannibalism Book Club, and lemme tell you hooooney…
So. Much. Cannibalism.
I feel complete. Almost whole.
As if I have been waiting my entire life for this fucked up, brutal and demented way of thinking that flows through Ania Ahlborn's beautiful head.
She is the horror goddess.
Brother is about a sweet family of cannibals who live in the outskirts of Appalachia, some time in the 70's. They lure cute, young strawberry blondes onto their property where they torture and kill them, and then eat them for breakfast, lunch and dinner.
But this story is SO much more than that. It follows main character Michael Morrow, who has never wanted to hurt people the way his mother and brother Reb seem to. He doesn't get enjoyment out of his tasks of chasing the girls down when they escape, or chopping up their bodies. But when you're a Morrow, it's kill or be killed.
Any author who can make me love a character who is mentally unhinged and/or does horrible things has all of my respect. Ania Ahlborn is 100%, without a doubt, my new favorite author. She thrusts so much humanity and unrelenting hopelessness into her stories, and has made my skin crawl while putting the hugest smile on my face.
Read this, and everything else she writes.
~*~*~*~*~*~*~*~*~*~*~*~*~*~
Stay Witchy ❤