Disclaimer: This book was sent to me by the publisher, Simon and Schuster – SimonTeen, for an honest review.
Genre: YA/Sci-Fi/Feminism
Plot: Make me a girl with a razor heart…
It's been weeks since Mena and the other girls of Innovations Academy escaped their elite boarding school. Although traumatized by the violence and experimentations that occurred there, Mena quickly discovers that the outside world can be just as unwelcoming and cruel. With no one else to turn to, the girls only have each other—and the revenge-fueled desire to shut down the corporation that imprisoned them.
The girls enroll in Stoneridge Prep, a private school with suspect connections to Innovations, to identify the son of an investor and take down the corporation from the inside. But with pressure from Leandra, who revealed herself to be a double-agent, and Winston Weeks, an academy investor gone rogue, Mena wonders if she and her friends are simply trading one form of control for another. Not to mention the woman who is quite literally invading Mena's thoughts—a woman with extreme ideas that both frighten and intrigue Mena.
And as the girls fight for freedom from their past—and freedom for the girls still at Innovations—they must also face new questions about their existence…and what it means to be girls with razor hearts.
Opinion:
The Caregiver.
The Doll.
The Educator.
The Seductress.
The Companion.
The Rebel.
"…the corporation created us to replace the girls in society who they couldn't control."
~ ~ ~ ~ ~
"We were programmed to be obedient, but then we woke up."
The girls have finally escaped Innovations Academy, along with the possessive and cruel men who promised to protect them. Having been bred to be obedient, subservient and to idolize men, the girls have finally awoken. They are no longer docile and afraid. They have found their sharp sticks, and they have procured their razor hearts. But what they didn't expect upon leaving Innovations Academy, was that the outside world wasn't going to be as welcoming and beautiful as they hoped. As the girls try to heal their bodies and hearts, they are pushed to find an investor in the academy that might be their ticket to tearing it all down. Though they have each other and immense love in their hearts, they soon realize that bad men weren't just confined to the walls of the academy. That darkness lurks around every corner, in repulsive behavior and peer pressure. So the girls do what they do best…they fight.
Open your eyes, my father said.
The day I was born.
You will be sweet, he promised threatened
You will be beautiful
You will obey fight back
And then he I told me myself
Above all
You will have a kind razor heart
For that, they will love fear you
They will protect revere you
They will keep run from you
Because you belong to them no one
So be a girl to make them proud afraid
Girls with Razor Hearts is the second book in the amazing feminist sci-fi series, Girls with Sharp Sticks (see my review here). After learning the truth behind their pasts, and what really went on at Innovations, the girls are on the outside with a mission to take the corporation down and to save the girls they left behind. But as they try to navigate this new world, they are still tracked down by people close to the academy – like Leandra, the headmaster's wife who is also like them, and Winston Weeks, a prominent figure in the company. Leandra says she also wants to take the corporation down but needs the girls to find the top secret investors who are keeping Innovations afloat. Unsure of who to trust, the girls go along with Leandra's plan while also searching for a way to free their girls.

"I scream in my head when I see the scalpel in her hand. She brings it to the center of my chest and slices me down the middle. Then she reaches inside and pulls out a heart of razor blades."
Girls with Sharp Sticks shredded my heart and made me ache for unbreakable female companionship.
It gave me hope and filled my heart, instantly making me love and care for these beautiful, spirited girls. And in Girls with Razor Hearts, I was happy to find that these girls were just as loving and compassionate as before. Their bond with one another is a fierce gentleness that I have sadly never experienced before. It is so pure and untouchable by darkness. No matter what, these girls look out for each other and their best interests. They only want the best for one another – to be loved, respected, accepted and free. Mena, Sydney, Marcella, Brynn and Annalise are each unique and have traits that show pieces of their hearts. Their sharp minds, their tenacity, their nurturing nature and unwavering resilience. No matter what befalls these girls, their loyalty to each other can never be broken.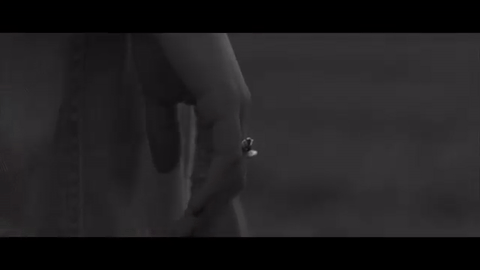 "The other girls are my strength, and I theirs. Together, we're powerful."
The plot in this second installment takes a drastic turn into a world that unfortunately closely mirrors our own. As the girls search for the son of an investor in a private school across the country, they realize the behaviors of the men from Innovations wasn't just secluded to their former academy. They quickly become subjected to the cruel nature of boys who have been given too much power. Boys who take and abuse, and continue to without consequences or fear of being told on. The girls are put down and ridiculed while others look on, afraid to step in, and they are forced to play a game with the boys so they don't make it worse for themselves.
"I'm sick of faking nice as a way to avoid violence, avoid menace.
Girls have to play nice or face the consequences."
The behaviors from these boys is appalling and disgusting, but unfortunately, it isn't something we as females have never experienced before. Suzanne Young has put the patriarchy under a blinding spotlight that shows the darkness and prejudices that are very true, even in today's culture. It is sad and heartbreaking to see, but even more so because of the realistic nature of it all.
But while the message behind this book is extremely important, I feel like the story as a whole has slightly suffered due to unrelenting preaching that fills these pages.
I am a feminist to my core, but there is a point when a message becomes so repetitive that it becomes preaching. By the time I got halfway through this book, I felt like the disdain for the behaviors of men was being shoved down my throat. This series started out as a poetic tale that held important truths that were being discovered by beautiful souls, but it has turned into 390 pages of why men need to be taken down. In some cases the author says that men need to be taught, but then a few pages later it is being conveyed that they need to be destroyed. I am all for a book that educates and shines a light on the horrors that women face, but I don't want the entire plot to be overshadowed completely. But that is what happened.
In Girls with Sharp Sticks, the reader is shown the fear and confusion that the girls face. It is raw and breaks down the realities and expectations that society places on girls, but it is delivered in innocence and sweetness. It felt so pure and honest, with an effortless nature that sang to my soul and stung my eyes with pride. But Girls with Razor Hearts seems to have lost that gentle ease. It felt forced, jagged and slightly aggressive in it's voice. Instead of showing me the trauma that plagues the girls, I was told.
There were a lot of words and not enough feeling.
Though I am not as impressed with book two as I was with book one, I have high hopes that book three will tie things together and go back to the series's roots. There was still a lot of thrilling and exciting things that happened in this sequel, with the return of characters and the introduction of new ones. But I feel like this might be the stepping stone to the next installment, and I am very interested to see where Suzanne Young takes this. This was a great sequel, but I really want to feel a bit more from book three.