Disclaimer: This book was sent to me by the publisher via Netgalley for an honest review.
Genre: YA/Fantasy/Paranormal-Vampires
Plot: In the Vampire Stratocracy of Cain, human blood is scarce. For centuries, councils have sought to assuage the blood shortage by enslaving and breeding humans, turning them into profitable supply units for the rich and the abled.
Today, eighteen-year-old Wavorly Sterling is officially a supply unit, bound to serve her blood willingly to her master for the rest of her life. One of only few humans that was not bred in Cain, Wavorly knows freedom better than anyone, and she is determined to escape the clutches of her oppressors, even if by the hands of death.
But surprises lay beyond every certainty, and within every doubt. Where Wavorly's hatred for both vampires and her enslavement once flowed free as blood, it merely trickles as she grows to admire her reserved, yet receptive master and savior, Anton Zein.
Although warmed by comforts never felt before, danger still lurks in the castle, and a prophecy calls from beyond the walls of a lavender gate—concealing the horrific secrets lodged between handsome smirks and cinereous eyes. It will take everything within Wavorly to face her fears and her doubts; to harness the truth of her past despite what that means for her future. The only question is, will she?
Set in a richly detailed world of fantasy, A Violet Fire is a gripping journey filled with passion, betrayal, lies, and the encouragement we all need to take a stand for our freedom—no matter the cost.
Opinion:
Oh.
My.
Nocturnal Nights.
It's official.
My heart is broken, my feminine energy is bristling, and vampires are back with a bloodthirsty vengeance.
The world has been dominated by vampires for centuries now. In Cain, Humans are bred to serve vampires in whatever form necessary – as blood supply units, servants, or breeders. They are instructed in special schools in how to best serve their immortal masters, through meekness and subservience. But for Wavorly, one of the few humans who were born and raised outside of vampire rule before her inevitable capture, she would rather die than be a slave to a vampire. After countless escape attempts, her day of judgment has finally come: to see if her blood will qualify her a spot in her master's household as a live-in servant and supply unit. Somehow Wavorly is accepted into Zein's home, despite her insubordination and unabashed hatred for his ownership over her. But as time goes on, Wavorly wonders if the vampire who brought her to Cain isn't the monster she believes him to be. And maybe he sees her as more than just a blood supply.
A Violet Fire has given me a book hangover from Hell, and it's unclear if I'm going to make it.
Send help.
Finally.
An addicting YA Vamp Fantasy untainted by glittering blood-lusters and a female protagonist who lacks self-worth and looks to a man for breath.
This, is true living corpse bliss.
This book is the vampire Handmaid's Tale I didn't know I needed, and it is packed and layered with beautiful writing, witty and sharp dialogue and a plot that will make you weak at the knees. I am HOOKED by this story-line, and for good reason! Like The Handmaid's Tale, this world is suffering from a distinct decline in human life, which is the main source of survival for vampires. Though some parts of this world give more respect to human life, Cain, much like Gilead, is the hub of humans enslaved to work as servants, blood supply units and breeders.
When a human comes of age, they are brought before their master at the Distribution Ceremony where their blood is sampled. If their blood is accepted, they are brought to their masters home to be used as a supply unit when needed. The brainwashed humans who were born and bred in Cain are raised to believe their life mission is to look pretty, be submissive and to strive for the honor of having their blood sucked out of them.
Dreamy, isn't it?
But the kicker here is this: quality of blood is improved by quality of life and happiness. So naturally that means our sassy, foul-mouthed, and all-around pissed off gem Wavorly has got to have some top-shelf vital fluids right?
"My blood should be the foulest thing to ever touch his lips."
Swoon!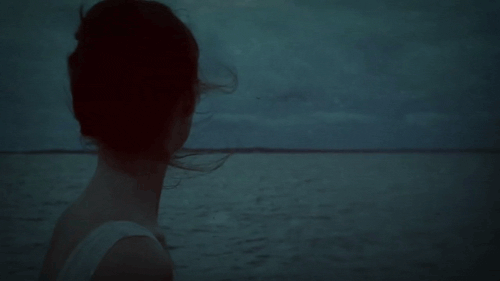 Wavorly is the definition of a strong, fierce, "gives no shits" female lead! We first meet her as she is attempting another escape from Cain the day before the Distribution Ceremony, and immediately we learn that she is not a damsel in distress sitting around twirling her hair around her finger. She wants nothing more than to be free of her enslavement to Zein, who swore to protect her when he "saved" her from a rouge vampire when she was a child, and to search for other humans off the grid. Though she is forced into becoming a supply unit for Zein, she does so with a sharp tongue and zero remorse for her rash actions.
Girl. Is. Fierce.
"While you've been staring at yourself in the mirror all your life, I've been training myself on how to best ruin your reflection."
But where this story gets even more interesting is when we get to see more of Zein.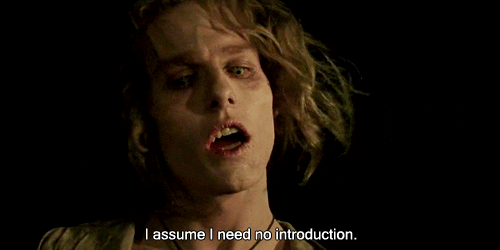 He is one of five of the most powerful and ruthless vampires in Cain, and has a long and bloody history on the battlefield and just…in general. He is said to be cruel and sadistic with zero regard for human life, but as time goes on, our girl begins to see a less murdery version of this mysterious immortal.
Now don't worry, I'm not going into any more detail beyond that, but my oh my guys, Zein is giving me all the Lestat meets Rowan (TOG) vibes and I am dying. DYING. He's vague, he's angry, and he's got sharp looks that will make your blood run cold and sizzle all at once. But in true form of my questionable taste in men, I am swooning over this vampires' hot and cold demeanor. It has been a solid 24 hours since I finished A Violet Fire and I am STILL questioning my stance on him! I love him. I hate him. I'd die for him. I'd die to stab him in the face.
It's all very confusing.
"…his eyes return to their mysterious gray and appear to be lost in a sea I can't even begin to navigate."
I could go on for days about this book and the immense torture that I am experiencing due to this cliffhanger, but I must stop for fear that I am going to spill all the secrets just so I'm not the only one writhing in pain. This is so much more than just a possible vampire romance. It's dripping in feminist vibes, has an epic and mysterious plot where a prophecy speaks of a human savior, and makes you question your feelings right alongside Wavorly. I am so obsessed with this book, I have already started reading it again just to find details that I've missed!
Do yourself a favor, buy this.