Wanna get

weird

?
~*~*~*~*~*~*~*~*~*~*~*~*~*~
~*

10 YA Books with Unique Concepts

*~
~*~*~*~*~*~*~*~*~*~*~*~*~*~
1. Bone Crier's Moon (Bone Grace, Book 1) by Kathryn Purdie
Genre: YA/Fantasy
Bone Crier's Moon is the perfect way to kick off this 'Unique Concepts' post, especially because it's about a tribe of women who kill their soulmates so they can ferry souls across the gates of Heaven and Hell.
The women are called Leurress and their purpose is to guide the Chained and Unchained to the gates they belong to. In order to become a ferrier, each Leurress has to acquire three Grace Bones from animals they hunt and kill themselves. The "Graces" they receive from the animal – like the speed of a rabbit, the sight of a hawk, the stamina of…something – become abilities they then posses as long as they wear the bones.
Once they acquire all three bones, they must complete the final ritual. Using the sacred Bone Flute that opens the gates on ferrying night, the Leurress must play the flute and lure her soulmate to a bridge…and kill him.
(See my review here)
2. Last Girls by Demetra Brodsky

Genre: YA/Contemporary/Dooms Day Preppers (I told you it was a genre now)

I just read Last Girls last week, and it was fantastic. It's a story of three sisters who live on a compound with other Dooms Day Preppers, where they train in hand to hand combat, hunting, survival skills, making bombs…you name it.
But there's a story within this story, and it is epic.
The Juniper sisters are the "weird sisters" wherever they go. Honey is the responsible older sister whose job is to keep her sisters in line and together. Birdie is the middle sister who does what she wants, when she wants. She is the brash and fiery sister. Blue, the youngest, has cobalt blue hair and is the calm that holds the girls together. She also has a tendency to say odd little prophetic sentences at all times of the day and night.
(See my review here)
3. All Your Twisted Secrets by Diana Urban
Genre: YA/Contemporary/Mystery/Thriller
SAW meets THE BREAKFAST CLUB.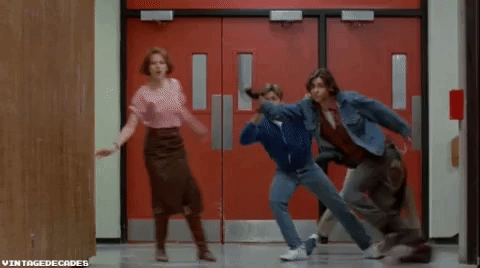 Six seniors are locked in a room with a bomb, a syringe and a note instructing them to pick one person to kill. Before time is up, they must choose one person to inject with the lethal liquid, or they all die.
And Oh. My. Shit. is that ending going to blow your mind.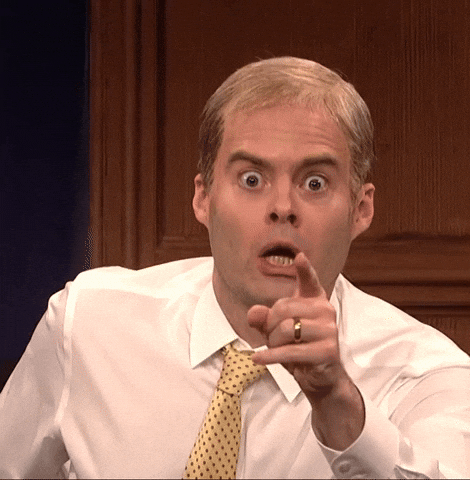 (See my review here)
4. The Hazel Wood series by Melissa Albert
Genre: YA/Fantasy
I personally thought the first book in this series was better, but the concept is still kickass.
It has all the twisted Grimm's Brothers vibes you could want, and instead of it being a book of bubbly fairy tales and happy endings, it's very much like a Once Upon a Time version where everything is actually quite fucked up.
The Hazel Wood is an estate where writer Althea Proserpine lives, and where she writes the haunting stories set in an eerie world called The Hinterland. Alice has never read the stories her grandmother wrote, and instead has been outrunning bad luck with her mother for years. But when her mother suddenly disappears, Alice is forced to find her grandmother, becomes it seems that her mother has been taken to a place that wasn't supposed to be real – The Hinterland.
The world building is so cool, and the fairy tales are jacked up, so naturally I loved it. The Night Country was meh because it turns into more of an Urban Fantasy, but the world building was still amazing.
(See my reviews for The Hazel Wood here and The Night Country here)
5. A Danger to Herself and Others by Alyssa B. Sheinmel
Genre: YA/Contemporary/Mental Health
THIS book.
What a psychological whirlwind this was.
It's about a girl who is institutionalized for something that happened at school with one of her friends. She claims she didn't do it and knows that she just has to prove that she is sane so they will let her go home.
But the truth of what happened is so unexpected and so heart-clenching...
…it was immediately one of my new favorite books, and still is.
READ THIS.
(See my review here)
6. Red Hood by Elana K. Arnold
Genre: YA/Fantasy/Retelling
Red Hood is a Little Red Riding Hood retelling, but so different and bizarre that you'll be saying "wtf" while grinning from ear to ear.
This is a straight-up feminist retelling. And when I say feminist, I mean
FEM–IN–IST.
It dives deep into those womanly hardships of feeling unclean, unimportant, unsafe and unworthy. It is unhinging how gritty and purely raw this story is, and the author doesn't hold back at all.
In this story, men and boys who wish to hurt women are the wolves. But our main character Bisou, and her grandmother, are bestowed with a special gift that allows them to sense the wolves and kill them. But the real magic about this book, is that the shining star of it is PERIODS.
Yeah. I'm not kidding.
(See my review here)
7. The Door to January by Gillian French
Genre: YA/Fantasy/Paranormal/Mystery
The Door to January is a really interesting YA Paranormal/Mystery combo in that it has elements of spirits, murder, a fantasy door to the past, and very serious trauma.
It is about a girl named Natalie who went through a very traumatic experience in the woods two years prior to the reader meeting her. Now, after her family had moved away, Natalie keeps experiencing dreams of a door in a house she thinks is from back home. So when she ventures back to her hometown, and she and her cousin investigate the old house, spirits start to communicate with her.
This book is bursting with multiple plots and is completely unique.
(See my review here)
8. The Life of Death by Lucy Booth
Genre: Fiction/Fantasy
Ugh. What a whirlwind this story was!
The Life of Death is just like it sounds, it's about the life of death – or the "Grim Reaper".
As a woman is about to be hung for accusations of being a witch, she is visited in her cell by HIM. He offers her a deal, a chance at a life after death as death itself. And so she accepts.
And so for the next 500 years Elizabeth acts as death, guiding souls across the threshold. But in their dying moments, Elizabeth takes on the face and memories of a loved one that the dying most desires to see. She guides them along with love and compassion.
But when Elizabeth comes across a man whose wife she just helped cross over, she is suddenly struck by love and wants out. So HE gives her a task: HE will assign her five lives that she must take, and then she will be free.
And this is where things get fucked up and sad.
(See my review here)
9. The Ten Thousand Doors of January by Alix E. Harrow
Genre: YA/Historical Fiction/Fantasy
What a lovely and fantastical story this is!
The Ten Thousand Doors of January is all about doors to other worlds, bad men trying to destroy the doors and keep the beautiful secrets inside for themselves, and a young woman trying to get to her father. It's a tale of EPIC romance, and a coming-of-age fantasy period-piece that NEEDS to be a movie NOW!
Probably one of the best stories I have read in my lifetime, for its exquisite writing and amazing plot.
Just go buy it.
(See my review here)
10. Wilder Girls by Rory Power
Genre: YA/Horror/Mystery/LGBT
I know a lot of you have seen this one and read it already, but it deserves a spot on this list for it's astounding yet horrific uniqueness.
Wilder Girls is the feminist Lord of the Flies that you didn't know you needed. And as I said in my review:
This book will make your skin shift.
Though this is in the Horror category, and is definitely creepy, it isn't a scary story. It's creepy in the sense of science fiction in that a school for girls has been infected with a virus they call The Tox. And the Tox effects each girl differently when the flare-ups hit them – from seconds spines and hearts, scales growing on the hands or face to lesions or skin bubbling. The story tracks how the girls live among one another trying to survive, and then figuring out how to escape once the government stops sending them aid.
But the best part of this book is the unflinching unity between these girls who look like monstrous creatures, but have respect towards one another and don't even bat an eye to one another over physical abnormalities.
Now THAT is an enviable world to live in.
(See my review here)
~*~*~*~*~*~*~*~*~*~*~*~*~*~
Stay Witchy ❤