Look

August

…
It

was

fun and all.
We had some

good

times, some

bad

times.
But, like,

I just can't

anymore.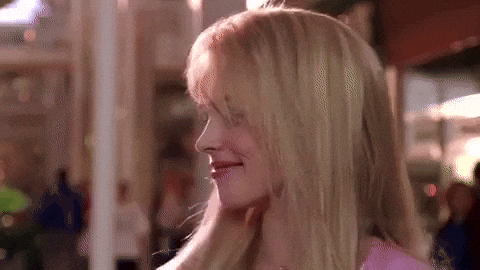 ~*~*~*~*~*~*~*~*~*~*~*~*~*~
~*

August Book Wrap-Up

*~
~*~*~*~*~*~*~*~*~*~*~*~*~*~
1. Terrible Lizard: A Memoir of My Time in the Police Dinosaur Unit by Doug Goodman
Terrible Lizard is an Urban Fantasy that tells the tale of former law enforcement officer, Oak Jones, who spent 7 years in the Police Dinosaur Unit. This fantastic book is a collection of memories and action-packed moments that Oak experienced alongside his partner Banshee, a velociraptor with a tumultuous past.
I have read a lot of books by Doug Goodman, and each time I am more and more impressed with his attention to detail and superb storytelling. This book is suitable for ALL ages, so feel free to read it on your own or with your little dino-loving munchkins.
(Click here to see my review)
2. Forsaken Wrath (The Scorpio Files, Book 1) by Alexander Ferrick
Forsaken Wrath is the first book in the adventure short story series called The Scorpio Files. It centers on the tales of fortune hunters Nick Reed, known as Scorpio, and Bartimaeus as they embark on an adventure around the world that will lead them to treasures and deep history.
If you were a big fan of National Treasure, The Da Vinci Code or even Pitfall (a game that was released on Atari, but revamped for Wii) then you will absolutely love this book. The writing is excellent, and it kept my attention for its entire 70 pages!
I'm honestly hoping these turn into full-length books, because I NEED!
(Click here to see my review)
3. The Surface Breaks by Luoise O'Neill
Guys!
THIS one.
My poor heart, is still breaking in two and filling over the brim from the sadness and strength I got from this book!
The Surface Breaks is a feminist re-imagining of The Little Mermaid, and it is EVERYTHING that you, your mother, your sister, brother, father, daughter and son need!
The amount of quotes I inserted in my review for this book was…slightly embarrassing, and honestly, I could have just written a review in quotes. Because I highlighted that many, and it was that good.
This rendition is dark, gritty, and gets real AF. This isn't a fluffy twist on mermaids and young love. It hits you where it hurts, yanks those heartstrings, and makes you rethink how much of yourself you are willing the shred apart in the name of love.
If you do anything after reading this post, buy this book.
(Click here to see my review)
4. The First Girl Child by Amy Harmon
Okay, my review for this isn't up yet.
So I'll be brief.
THIS is a newly released Adult Fantasy about a kingdom that becomes cursed to no longer bear daughters, after a chieftain denies his unborn child.
The First Girl Child tells the story of Bayr of Saylok, a bastard son of a cruel chieftain and the woman who cursed the Kingdom, and a daughter named Alba that was born 7 years after the curse went into effect. Bayr is blessed with in-human strength, and has been tasked with protecting Alba and acting as her guardian.
This book was NOT what I was expecting, but I'm not mad about it at all! THIS WAS SO GOOD! The writing, the story-building, the characters, descriptions, EVERYTHING was perfection!
I will have my review posted this weekend or early next week, so look out for it!
~*~*~*~*~*~*~*~*~*~*~*~*~*~
So honestly, yea, my August was a little slow. I have been in a distracted slump and finding it hard to read, but I'm back on it.
I have 100 books to read this year, and I am NOT very far, so I have to get it into gear like…yesterday!
Stay Witchy, my loves! ❤