Disclaimer: This book was sent to me by the publisher, Tor teen, via Netgalley for an honest review.
Genre: YA/Contemporary
Plot: There are two kinds of people on the planet. Hunters and prey
I thought I would be safe after my mother died. I thought I could stop searching for new places to hide. But you can't escape what you are, what you've always been.
My name is Savannah Darcy Rose.
And I am still prey.
Though Savannah Rose―Sparrow to her friends and family―is a gifted ballerina, her real talent is keeping secrets. Schooled in silence by her long-dead mother, Sparrow has always believed that her lifelong creed―"I'm not the kind of girl who tells"―will make her just like everyone else: Normal. Happy. Safe. But in the aftermath of a brutal assault by her seemingly perfect boyfriend Tristan, Sparrow must finally find the courage to confront the ghosts of her past, or lose herself forever….
Opinion:
"Affliction is enamored of thy parts, and thou art wedded to calamity"
-William Shakespeare, Romero and Juliet
"'What is the haunted name, the secret name of your deepest self?'
And I answer, 'Sorrow.'"
Sparrow lives and breathes ballet. Working with her ballet company and training for their rendition of Swan Lake for the Winter Gala has been a dream come true, and she couldn't ask for a better partner than her childhood friend Lucas. And when she literally runs into a beautiful boy from her class, Tristan King, a heated romance sparks between the two that is both addicting and fierce. But sometimes Tristan isn't always the boy she fell in love with, sometimes he changes. A quick flash of eyes like black holes and soft features that sharpen into granite have become Sparrow's waking nightmare. But Tristan isn't the only darkness that surrounds her in pirouettes. The death of her mother consumes her, wakes her in the night and follows her like an entity feeding from her soul. Sparrow is drowning.
"The earth tilts beneath me. My hand falls into the rushing water, blood spooling out from my fingers, dark ribbons in the moonlight stream. The stars flare and disappear. I float away on a sea of mercies."
"I try hard to breathe, and then I remember.
Dead girls can't breathe."
Wow.
This was a heavy hitter.
I haven't highlighted sentences and paragraphs like this in a book since…well, maybe ever. Practically my entire kindle edition of Sparrow is yellow. And if that doesn't express the immense haunting beauty that this book is, well, allow me to elaborate.
Sparrow is the story of a girl falling into darkness.
A swan princess becoming the Black Swan.
Sparrow is dedicated, charming, spirited and loving. She pours every ounce of hurt and emotion into her dancing, and it is the only time she can breathe and speak with her heart without screaming. When we first meet her, her infectious and fun personality shines through immediately. She is a typical teenage girl who laughs, acts silly, goes to school and gossips with friends. She is living out her dreams of dancing as Odette in the Swan Lake, and she is thriving. But when she begins her relationship with Tristan, everything shifts.
"Count the houses. Count the streetlights.
Count the minutes until Tristan turns back into the boy I love."
The beginning of their relationship begins and goes by fast, skipping ahead to three months before I even realized what was happening. It started out like an insta-love relationship and I was a little put off, but as the story progresses you realize there is a reason for why it was written like this. It is told in some chapters by Sparrow, and some by Lucas. Through each of their eyes you see different versions of each scenario, how Sparrow sees things, and how Lucas is viewing the reality.
"It's almost a relief when he hits me.
Everything comes back to me, all of it. I remember to tighten my body so I won't fall, how to pull up, just like in ballet, every muscle taut and prepared. I know how to protect my face, where to hold my arms to keep the first, the strongest blows from reaching the softest parts of my body."
To say that it was easy to read Sparrow's journey would be an outright lie. It was so painful witnessing the abuse that Tristan rained down on her. The mood swings, his possessive nature, and how he would so ruthlessly talk down to Sparrow as if she didn't matter. His cruelty and darkness towards her was frightening. He would scream hateful comments at her, demeaning her and calling her worthless or a slut. His anger was volatile and sudden, a tsunami engulfing a peaceful beach.
"If only he'd look at me, give me a smile, tell me with his eyes that I'm forgiven, that he loves me, that we are okay.
If only I could forget his hand on my throat, the pressure of his fingers, the fury of his eyes."
But what was worse, was Sparrow's unflinching love and loyalty for this monster. She was enamored with him when he was sweet, when he treated her with affection and promised her love and the world. She so easily brushed aside his temper and rage, and refused to admit that his hitting her and abusing her was actually his choice. And even when her friends questioned his treatment of her, she was adamant about defending him and refusing to open up. Sparrow is like a steel door, chained and bolted. Everything stays hidden and locked away, and she deals with everything alone.
"This is my fault, my fault, my fault. He loves me. He loves me so much. He tells me all the time. This will pass. We'll be fine. He'll feel terrible in a few minutes, and there will be apologies and tears and promises and kisses.
I will forgive him, because I love him."
It was heartbreaking to have to sit and watch her fall away into nothing, until it was too late.
"The Swan Queen is dead."
What I love about this story is how seamlessly everything connects. Throughout the story Sparrow has dreams and memories of her mother that come up, more and more often as her relationship with Tristan builds and she begins to fade away. With her mother dying when she was a young girl, the unresolved emotions from her passing has now found it's way into Sparrow's every day life. Her mother begins to consume her thoughts, emotions and reactions. She quickly finds herself in a dark space that she can't find her way out of, and the past that they shared begins to shed light on who she has become.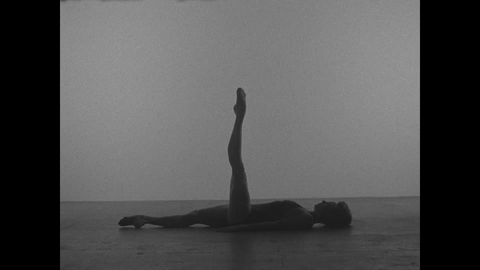 "I promise, Mama. I'll be quiet. I'll be good.
I am not the kind of girl who tells."
There is a turning point in this story when Tristan goes too far, and it is…devastating. The aftermath of what Sparrow becomes, a shell of herself now filled with anger and rage, was one of the hardest things I've read. My heart broke a thousand times over as I witnessed the pain and betrayal that this poor girl suffered, and the atrocities of how Tristan is dealt with. Sparrow becomes unrecognizable and defeated. It was like every ounce of light was sucked out of her soul, and all that was left was pitch black nothingness.
"I'm the Black Swan.
Curses swirl in my blood. Wickedness is buried in my bones, bound to make everyone who loves me suffer. I'm a black hole, a night without stars, drawing pain and grief and heartbreak to me like a magnet. Destined to make no one happy ever.
I am my mother's daughter."
"He told me once that he could hear what people were thinking in the silent spaces between their spoken words. That he could tell what someone was feeling just by looking into their eyes. So I wonder, as I have so many times since I was small, why he couldn't see the terror in my eyes."
Though Lucas plays a big part in giving us an important outside look and perspective on Sparrow, I think his side story was a tad unnecessary and I found myself slightly skipping through them. I think the story would have benefited if it went into less detail about what he was doing at his grandmother's house, and really dove deeper into Sparrow and the aftermath of Tristan. It felt like some parts of her story were rushed over, while Lucas was given a lot more development and focus. Which was confusing to me.
But what was important about his book apart from Sparrow's experience, was how her abuse affected those around her. So many times the friends and loved ones are forgotten in traumatic experiences. They also go through the hurt and pain alongside the victim, so I was glad to see this story gave them a voice as well. Overall, this story was beyond beautiful. It was a poetic tale of abuse and trauma that got extremely dark and raw. I highly recommend this to anyone that enjoys getting their heart shredded, or just wants to read a book that will actually make you feel something.
"All will be well, all will be well, and all manner of things shall be well."
~ ~ ~ ~ ~
"At the end of everything, a fish dive."