The first month of 2020 came and went.
It was lovely. It was glorious.
It was downright spectacular.
But now it needs to make way for February.
So, January, I think it's time you…
~*~*~*~*~*~*~*~*~*~*~*~*~*~
~*
January 2020 Book Wrap-Up
*~
~*~*~*~*~*~*~*~*~*~*~*~*~*~
1. The Hazel Wood (The Hazel Wood, Book 1) by Melissa Albert
My first read of 2020 started off with The Hazel Wood, and honestly, what better way to dive into 2020?!
It's a dark YA Fantasy that's like a blend between Once Upon a Time and The Brothers Grimm. It's a fairy tale inside a fairy tale, but it isn't full of happy princesses and helpful creatures. It's downright haunting, and you KNOW I was loving every second of it!
After Alice's mother is taken, she is forced to seek out the one women her mother has forbade her from talking about or to – her grandmother, Althea Proserpine. Althea is a writer of strange and unusual fairy tales set in a place called The Hinterland, and had been holing herself up in her manor called The Hazel Wood for years. Alice begins seeking her out in order to find her mother, but the truth she uncovers is more than she could have imagined.
"My love he wooed me
My love he slew me
My love he buried my bones
His love he married
His love I buried
My love now wanders alone."
(See my review here)
2. The Night Country (The Hazel Wood, Book 2) by Melissa Albert
So of course my second read of 2020 was my ARC of The Night Country, the sequel to The Hazel Wood.
The Night Country still has the creep factor from The Hazel Wood, but it's cranked up a notch. Not only is the book split between Finch traveling through strange and mysterious worlds and Alice, but Alice is dealing with some SERIOUSLY dark shit. There's a struggle between two halves of who she is-one dark and one light-and in this installment, she really comes into her own.
"'Look at me,' I told him. 'Look at your destruction.'"
Though I wasn't as in love with this installment as I was with the first, due to it being more of an Urban Fantasy, I still enjoyed the creepy nature and getting to know more about these amazing characters. But even so, I just about died from happiness when THIS went down:
"'You still think you live in a world where girls will lie down for you and show you their throats.'"
"'Now lie down, and show me your throat.'"
(See my review here)
3. Echoes Between Us by Katie McGarry
As I said in my review,
If you feel like crying, you've come to the right place.
Echoes Between Us is about a girl who experiences piercing migraines from a brain tumor, and speaks to the ghost of her mother. Veronica is the "weird girl" in school and hangs with a collection of misfits, and they're honestly the damn coolest. Sawyer is the popular, attractive, "perfect guy" at her school who ends up moving with his family into the unit below Veronica and her dad.
Obviously a love blossoms, but…*sigh*…this book gets real AF and touches on some sensitive topics. It's a depiction of two teens who go through separate events in their lives that forces them to grow up quickly, but also gives them a really mature and beautiful outlook on life. The two bond over these aspects of their lives, and…it's just wonderful.
"Soft fingers, a delicate touch and my entire body sparks to life. As if I had been in darkness-the world was black and white-and then the flip was switched into color."
(See my review here)
4. Pushing the Limits (Pushing the Limits, Book 1) by Katie McGarry
So after reading Echoes Between Us, I decided I needed more Katie McGarry in my life and bought Pushing the Limits. 
It seems that this author loves to create stories that center on two charterers who are VASTLY different, but both have serious issues that they are fighting to overcome. This story is about Echo, a girl with "freaky" scars on her arms but little recollection of how she received them, and a boy named Noah, a foster kid with a reputation for being a bit of a player.
This was a heavy one.
Noah lost his parents in a fire and was separated from his younger brothers through foster care, while Echo knows that a very traumatic event happened to her that included her mother, but she can't exactly remember the events. Needless to say, this one hurts the heart in more ways then one. But these two characters are SO amazing on their own and even together. I LOVED them!
5. Beyond the Shadowed Earth (Beneath the Haunting Sea, Book 2) by Joanna Ruth Meyer
My first DNF of 2020.
That didn't take long, did it?
But with the new year I decided that I will not be wasting my time by forcing myself to read books I either hate or just can't get into. There are WAY too many amazing books in the world and I am done with making myself suffer through pages that make my eyes droop.
Beyond the Shadowed Earth isn't bad. I was just bored to tears.
It started off decently and grabbed my interest, but the lack of connection with the characters, the way the main lead, Eda, would stomp her foot and throw childlike tantrums, and the weird insta-love was just rubbing me the wrong way. I felt nothing for this book, it was just words on a page and I couldn't do it.
6. The Will and the Wilds by Charlie N. Holmberg
Thankfully The Will and the Wilds didn't slow my roll!
This YA Fantasy Romance was WONDERFUL! It's a historical fantasy, set in a time where you have to walk to market to sell your goods and get supplies, ride a horse, go to another city to access their library…you know what I mean.
THIS is about these creatures called mystings who have come to roam the wildwood, a forest near where our heroine, Enna, lives. Mystings are demon-like monsters, some enjoy eating humans while others prefer to toy with them.
Enna's house gets attacked by two goblers (a type of mysting, obvi) so she goes out to the wildwood to summon a mysting and "hire" it to track the gobler who had gotten away, and kill it. Long story short, the mysting she summons is Narval-a being who survives off the consumption of souls. Somehow he gets Enna to kiss him, which relinquishes part of her soul over to him, and so ensues a whole chaotic mess of romance and soul snatching.
(See my review here)
7. Breaking the Rules (Pushing the Limits, Book 1.5) by Katie McGarry
Another Katie McGarry book, but also the sequel to Pushing the Limits.
As you read above, I really loved Echo and Noah and how their tragic lives intertwined. So I immediately bought Breaking the Rules and continued to read about their issues, love and overall struggles.
But GODDAMN, this book was literally a story of two people fighting about any and everything they could POSSIBLY fight about. That was literally my Goodreads review of it:
Breaking the Rules:
A book about two young people fighting.
Seriously. That's all I wrote.
But I didn't hate it, I actually gave it 3 stars and finished it. It was just a lot of arguing and me yelling at my book for them to shut up and stop worrying about inconsequential shit, but to be fair…they had a lot of these arguments because of their pasts. So, in all fairness, I guess it makes sense. But geez, my sensitive soul just can't take that much bickering.
8. The Gray Chamber (True Colors series) by Grace Hitchcock
A Historical Fiction/American Crime story set in 1887 about a woman who is thrown in an insane asylum so that her uncle can steal her fortune!
One thing I may love just as much as a cult, is an asylum.
Edyth is an eccentric young woman who isn't your typical lady out in society. She fences alongside men, doesn't wear corsets and big fancy gowns, and rides her velocipede rather than taking a carriage like a civilized woman.
So her dear uncle calls in some doctors from Blackwell Island, the local Insane Asylum, and has her committed.
Oh yeah, it's a good one. I really enjoyed the first part of the story, but Edyth did start to bother me while she was in the asylum with all her "don't you know who I am" talk and expecting someone to come do her hair…? What? The ending also dragged on longer than it needed to, being spread out through multiple chapters when it could have been tied up in one.
(See my review here)
9. What Kind of Girl by Alyssa B. Sheinmel
Release Date: February 4, 2020
I have not posted my review of this BEAUTY of a story yet, but I will have it posted this weekend!
What Kind of Girl is about a girl who comes to school with a black eye, goes to her principle, and tells her that her boyfriend has been hitting her.
What ensues is a school divided. Those thinking it odd that she didn't go to the police, wondering why she waited so long to tell if it's true, and not believing their popular and sweet classmate could do such a thing vs. those who wish to rally for his immediate expulsion.
This is my second story by Alyssa B. Sheinmal, and it was just as amazing as the first book I read by her – A Danger to Herself and Others. This author knows how to talk about real mental health issues, and display them in a way that is both beautiful and scary. It seems like she reaches inside a persons soul and mind, extracts their fears and quirks, and displays them like she's experienced every aspect of them.
*sigh*…it hurts so good.
Read it.
(review to come)
10. Together We Caught Fire by Eva V. Gibson
Release Date: February 4, 2020
"I wanted to scream at him and slap his face, kiss him until the world burned down. Dare him to call me cold again, once everything we'd known was ash."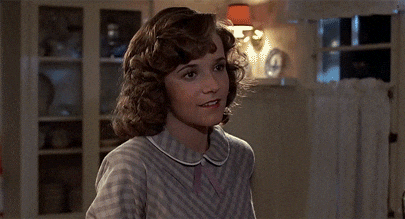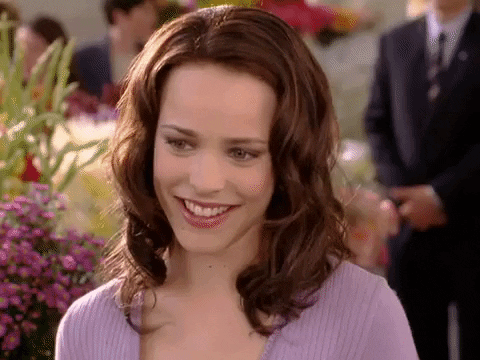 (review to come)
~*~*~*~*~*~*~*~*~*~*~*~*~*~
Stay Witchy ❤