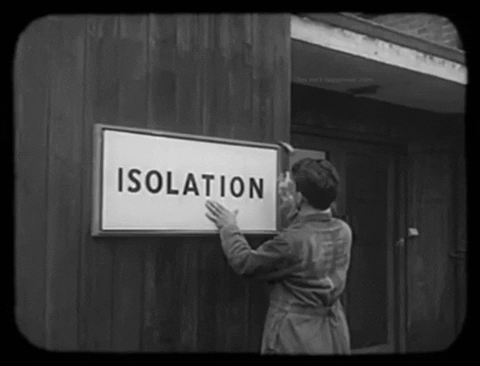 getting

to you?
Don't fret

, my child.
April

has

releases

that'll keep those

precious jeans

high

and

tight

.
But

no

…it's

not

a

video game

.


Books

, my friends.

Books

.
~*~*~*~*~*~*~*~*~*~*~*~*~*~
~*

My Top 5 Anticipated April 2020 Book Releases

*~
~*~*~*~*~*~*~*~*~*~*~*~*~*
1. Chosen Ones (Chosen Ones, Book 1) by Veronica Roth
Release Date: April 7, 2020
Genre: Fantasy/Sci-fi
A thrilling new fantasy by Veronica Roth (author of Divergent), Chosen Ones is about five young people who had been tasked with destroying the "dark one" ten years ago. They completed their mission and went on to live mostly normal lives. But then on the day they were to celebrate their victory from all those years ago, one of the five has a premonition that darkness is coming back.
My only hope is that there will be a character like Klaus from Umbrella Academy. Because he is positively everything.
2. The Lucky Ones by Liz Lawson
Release Date: April 7, 2020
Genre: YA/Contemporary
OF COURSE I'm going to include a book that will most likely have me flooding my apartment with tears.
Like, who do you think I am??
The Luck y Ones is the story of two teens lives that come together after living through the same horrific experience.
Eleven months ago, May's twin brother was shot and killed at their school during a shooting where she was the only one to walk out of the band room alive. Unable to cope with the loss and the trauma of that day, she struggles to move on.
Zach, whose mom defended the shooter, has lost all of his friends except for one. Everyone quickly cut him off after his mother voiced her opinions, and now Zach is a social pariah. But as much as Zach wants to disappear, his best friend keeps him from losing it completely.
Then one night, May and Zach meet and they learn how to survive their past together.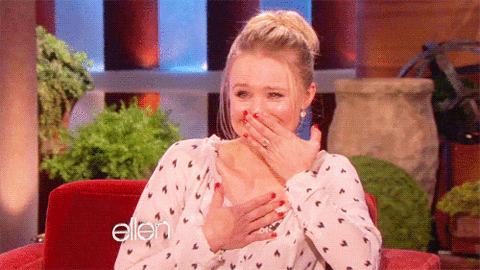 3. Deeplight by Frances Hardinge
Release Date: April 14, 2020
Genre: YA/Middle Grade/Fantasy
I LOVE Frances Hardinge's brain!
This lady comes up with some of the COOLEST book premises I have ever heard, and I don't even care if they are middle grade ones…like this.
Deeplight is a re-release (originally came out in October 2019) but I want to read it just as much! It's set in a fantastical world called Myriad, a place once terrorized by powerful gods that come from the depths of the ocean, until one day they vanished. Since then, the remains of these gods are traded and highly sought after. For Hark and Jelt, scavenging for "godware" is their life, and they soon set out on an expedition that will change their lives forever.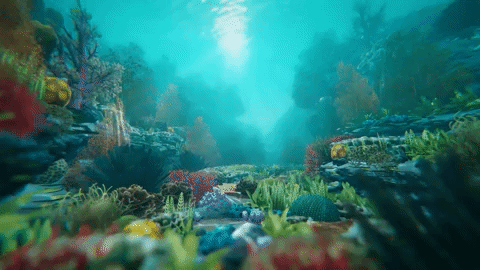 4. The Memories We Bury by H.A. Leuschel
Release Date: April 17, 2020
Genre: Fiction
I had mentioned this book in my last Bindings post as a newly gifted ARC, so naturally I am going to mention it again as it comes out in April!
The Memories We Bury is about a bond that forms between a new mother and her elderly neighbor. It highlights the motherly habits and traits that both Lizzie and her neighbor Morag have learned through personal experiences, but it also dives into how that relationship and the relationship between Lizzie and her husband changes.
That's basically all I know about this book. But knowing this author, I know it's going to be an emotional doozy wrought with raw human nature that isn't always pretty. I'm expecting some sinister and twisted stuff!
5. A Breath Too Late by Rocky Callen
Release Date: April 28, 2020
Genre: YA/Contemporary
This is currently available to request on both Netgalley and Edelweiss+…though for some reason my requests are still pending…
A Breath Too Late is about seventeen-year-old Lizzie who dies by suicide, but is still able to linger in her home and around her friends observing and watching what she has left behind. She is not able to communicate with anyone, or interfere with the living in any way. Instead, she must experience the ramifications of her choice.
I have read the reviews of this on Goodreads, and man oh man…it's definitely going to be a heart smasher. But you know me, I'm ready AF.
~*~*~*~*~*~*~*~*~*~*~*~*~*~
Stay Witchy ❤