Amazon.com – Forlorn by Gina Detwiler
Goodreads.com – Forlorn by Gina Detwiler
Barnesandnoble.com – Forlorn by Gina Detwiler
Bookdepository.com – Forlorn by Gina Detwiler
Disclaimer: This book was sent to me by the publisher, Vinspire Publishing, LLC, via NetGalley for an honest review.
Genre: YA/Fantasy
Plot: Bad luck seems to follow Grace Fortune wherever she goes. She was orphaned at a young age, and her musical talent got her accepted to a prestigious school for the arts, where she was caught in the middle of horrific school shooting that nearly takes her life. But then she meets gorgeous loner, Jared Lorn, and falls madly in love. There is only one problem. Jared is not exactly human. He's a Nephilim, an angel/human hybrid, descended from a cursed line of fallen angels known as the Watchers. Having a half-demon boyfriend who's under a curse from God can be tough enough. But then Grace decides that she wants to help free Jared from the curse by killing his angel father, Azazel, who is bound up in the Abyss, where he will be judged at the End of Days. She has a powerful ally in her guardian angel Ariel, who has given her a weapon: a Song that can tame demons. With a crew of loyal friends, Grace and Jared will travel to the ends of the earth, battling the forces of heaven and hell that seek to defeat them. Yet as their love grows stronger, they will find themselves in danger of succumbing to the very corruption that caused the Watchers' downfall.
Opinion: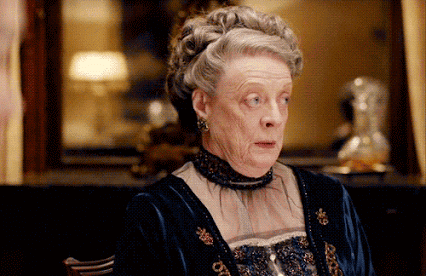 Don't hate me for this guys…
….but this is a review of an unfinished book. I know, I know…it's all very dismal.
I am forgoing my own synopsis of this book for my review, as the plot above gives all the information that is needed to read this story. Though I did not end up finishing this book, it doesn't mean it's the most terrible thing that has ever hit a bookshelf. It really isn't. It's a fast read, easy to follow, basically enjoyable, and the writing is fair. The main reason I couldn't finish Forlorn, was because I lost interest and I didn't care for it enough to pick it back up once I had closed it. I am quite confident that I could have finished it, but there were just too many distracting flaws in it for me to continue.
This story starts with a prologue, in which it describes what happens to Grace when she is involved in a car accident with her parents. Here we learn that Grace had a guardian angel watching over her, and that really is where the story takes off. At first, I kind of liked that the writing in the prologue was short and to the point. It is sort of "clipped" or in "bullet note" form for the reader so only the most important points are said. However, this made the scene feel less important than it should have. It made me not take it seriously, and in turn made me not really care about the deaths. Heartless? Ehhhhh, maybe. But come on, a book is SUPPOSED to make me care about the characters and events, isn't it?
Another issue I had was that I kept getting a gnarly sense of Déjà vu while reading. I feel like I have read that EXACT car accident in another book. To make matters worse, THE Twilight moment happens. What moment do I speak of? Oh, you know that one from the first book. When Bella and Edward first catch some eyes and Edward gets all cringe-worthy weird and awkward? As if it wasn't awkward enough if the book, the movie makes you literally scrunch your face up because of how weird it is. Well, that moment happens in this book and I couldn't handle it.
As the story continues and I start to meet some of the other characters at Grace's school, I just see a lot more cheesiness and simplicity. I feel no connection to any of the characters because they feel boring and underdeveloped, and they also over-dramatize everything. Once the story starts to pick up and some action starts happening, I still can't quite get into it. Even though this is a Fantasy story and things are meant to be unbelievable, it just felt…literally unbelievable. It honestly just felt like too much "fluff" was being put into the story, and not enough substance.
I stopped reading when a character named Penny claimed that she was addicted to X. That did it for me, so I put the book down and haven't touched it since. With all this said, I just couldn't finish the story. Meaning: You may actually like it and I might just be ridiculous. It's for you to decide in the end, this is just my opinion. I really wanted to like this story because of the fallen angel and demon themes (one of my favorite Fantasy themes), but it just wasn't up to par for me.