10

books that will make you want to

shed

your own

skin

,

cut out

your own

heart

, and

cry

until the

pain

and

truth

of a

cold reality

escapes

you

.
These books are going to
hit you where it hurts
and leave you so
cold
, you're
burning hot
.
~*~*~*~*~*~*~*~*~*~*~*~*~*~
~*

10 Chilling Reads from 2019

*~
~*~*~*~*~*~*~*~*~*~*~*~*~*~
1. The Cold Is in Her Bones by Peternelle van Arsdale
Genre: YA/Fantasy/Retelling
This is a Medusa retelling that is strange, eerie and weirdly sentimental. It has been months since I read it, but I am still blissfully disturbed by it.
The Cold Is in Her Bones tells the story of Milla as she spends her days doing chores and never leaving her home, despite her wishes to wander freely. But when the arrival of a family comes to live beside her home, she meets the first girl her own age that tells her of a curse. The curse comes to young women in the village, and is one of demonic possession.
This isn't going to be the story you're expecting, and I really recommend it to anyone that wants something different. Because it is VERY different. It touches on themes of kindness, not judging others, friendship and loyalty. It is a STRANGE story, but one that is so original and unique.
(See my review here)
2. A Danger to Herself and Other by Alyssa B. Sheinmel
Genre: YA/Contemporary/Mental Health
THIS. STORY. IS. EVERYTHING.

You're going to assume this book is going to go down a certain path, but you're going to be dead wrong. The turn it takes is shocking and heart-shattering, but also so beautiful and soul-touching.
A Danger to Herself and Others is about a girl who finds herself placed in an institution after an accident that happened with her roommate during a summer program. Hannah is a very focused student and only wants to return to her life, so she does everything in her power to prove to the staff that she is completely sane and can go home.
*sigh*
Just thinking about this book makes me need to take a deep breath.
Your soul wants you to read this.
(See my review here)
3. Girls with Sharp Sticks (Book 1) by Suzanne Young
Genre: YA/Contemporary/Sci-Fi/Feminism
I just received an ARC of book two (Girls with Razor Hearts) in the mail from Simon & Schuster, and guys…it is taking all of my self-control not to devour it right now. It doesn't release until March 17, 2020, so I need to wait a little bit. But I am seriously struggling.
Innovations Academy is an all-girl boarding school where math and science courses are non-existent, and growing beautiful gardens and being obedient is at the top of everyone's to-do list. The girls of Innovation Academy are sweet, docile and humble creatures. Or…are they?
I literally cannot say more, but just know…Girls with Sharp Sticks is the most beautiful and sorrowful feminist Sci-fi/Fantasy ever.
(See my review here)
4. The Best Lies by Sara Lyu
Genre: YA/Contemporary/Mystery/Thriller
If you're looking for a book that will leave you feeling lost, confused, unsure of your current relationships, angry, sad and utterly devastated…
…you've come to the right place.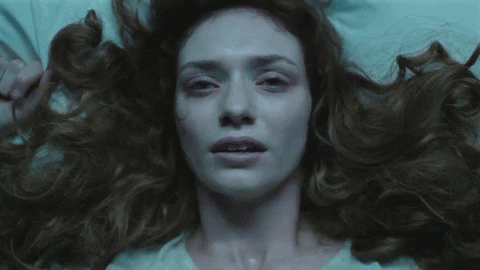 The Best Lies is about toxic relationships, mental health, obsessive behaviors, manipulation, family dynamics, love, friendship and lies. It is a mystery/thriller but really, it should be categorized in the "Allow me to rip your heart out through your eye sockets" genre.

This is one of the BEST books I have read in 2019.
It tells the tale of Remy Tsai as she recounts how her best friend Elise killed her boyfriend Jack. It's a twisted web of intense love and loneliness, and one that I have been begging everyone to read.
(See my review here)
5. Wilder Girls by Rory Power
Genre: YA/Mystery/Horror/LGBT
"My other eye's dead, gone dark in a flare-up. Lid fused shut, something growing underneath.
It's like that with all of us here. Sick, strange, and we don't know why. Things bursting out of us, bits missing and pieces sloughing off, and then we harden and smooth over."
Wanting your heart to lurch and your skin to shift?
Read this.
Wilder Girls is the hauntingly beautiful and soul-dismantling feminist horror that you need. A virus breaks out at a private school located on an island, leaving the inhabitants to fend for themselves as the Tox takes hold of them. With each breakout comes a new torture for each girl. From bruising from the inside out, second spines and hearts, and a silver scaled hand to skin lesions and bubbles that grow worse by the day.
These girls are walking nightmares, but they look at each other with a dizzying amount of love and respect.
(See my review here)
6. The Surface Breaks by Louise O'Neill
Genre: YA/Fantasy/Retelling/Feminism
"…I sewed my own mouth shut in the hopes that a boy I barely knew could kiss it open again."
The Surface Breaks is a Little Mermaid feminist re-imagining, and it's going to shatter your soul into pieces.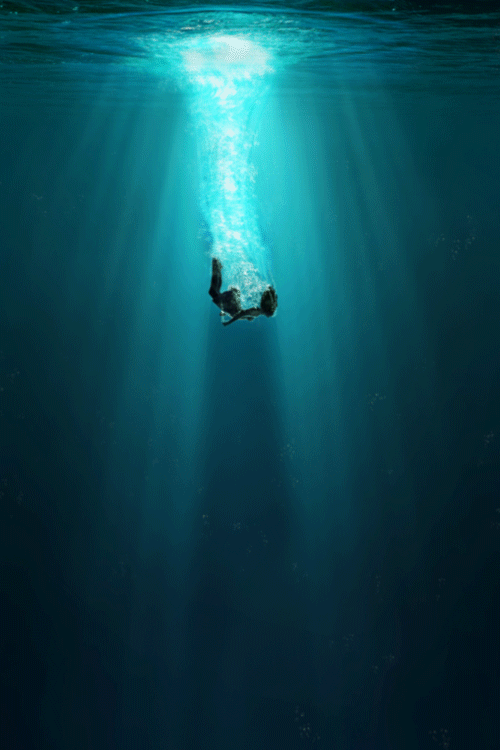 My poor heart, is still breaking in two and filling over the brim from the sadness and strength I got from this book! This rendition is dark, gritty, and gets real AF. This isn't a fluffy twist on mermaids and young love. It hits you where it hurts, yanks those heartstrings, and makes you rethink how much of yourself you are willing to shred apart in the name of love.
"'And the pain?'" I ask. 'Will that go away?'
'Oh no,' she replies. 'But women are meant to suffer.'"
(See my review here)
7. The Liar's Daughter by Megan Cooley Peterson
Genre: YA/Contemporary/Religion-Cults
"The window is no more than two feet wide and maybe half a foot tall. I can't squeeze through it. It's meant to let in sunlight, not hope."
Piper has one dream: to make her Father proud and to finally be initiated into the community as an adult. She has spent her entire life breathing in his teachings and doing anything in her power to make him proud. The outside world is toxic, and they are humanities only chance at survival. She knows the government seeks to control its people with pharmaceutical drugs and lies, pumping bodies full of toxins in order to keep them spending money. But Piper knows the truth.
The Liar's Daughter is the story of Piper's time in a cult. It is sad and upsetting, but it focuses on a survivors experience. The confusion, anger, sadness and betrayal that comes from learning the truth.
All I ask before you read this, is don't look at the book description. It gives away the entire plot, and it angers me to no end.
If you want to experience the true sorrow of this story, just open it and start reading.
(See my review here)
8. Love, Heather by Laurie Petrou
Genre: YA/Contemporary/Re-Imagining
Love, Heather is a book I read in October and loved, but still haven't written a review for. Ugh…I know.
It's about two girls (Stevie and Dee) who enact revenge on the bullies of their high school by playing a few pranks, and signing them with Love, Heather. But what starts out as innocent retaliation, quickly turns into a violent mess as students start to join in by pulling their own vicious pranks. But as things start to spiral out of control, and Dee begins to take things too far, Stevie fights to get out before it takes her under.
This is a Heathers re-imagining and it is SO GOOD!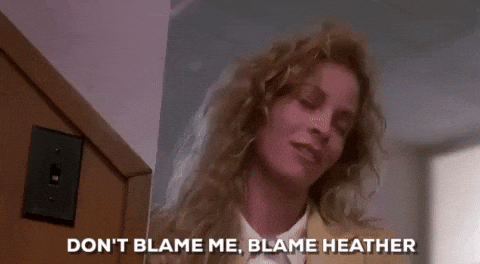 9. I Know You Remember by Jennifer Donaldson
Genre: YA/Mystery/Thriller
I participated in a Spooky Reads Campaign that Random House hosted in October, and my book to read and review was I Know You Remember.
I tells the story of Ruthie Hayden moving back to Anchorage, Alaska and seeking out her former best friend Zahra. But when she returns, she finds that Zahra is missing and everyone suspects foul-play. Ruthie takes it upon herself to go searching for his best friend and to bring home the only person who ever truly understood her.
This book, is twisted and so damn good. My mouth dropped open, and stayed open, as I sat in my reading spot wondering wtf I just read and how I didn't see that ending coming.
(See my review here and a few mood boards and my dream casting)
10. Songs from the Deep by Kelly Powell
Genre: YA/Fantasy/Mystery/Historical Fiction
For fans of The Wicked Deep and sirens – you're going to love Songs from the Deep.
The story centers on an island that is plagued by fear of the sirens that lurk in the waters. As children, islanders are taught to never go into the ocean, but Moira Alexander has always had a deep fascination for the frightening beauties of the deep. When a boy turns up dead on shore and the sirens are blamed, she takes it upon herself to find the true culprit.
This is a totally Gothic and eerie Tim Burton-esque tale that is dripping in mystery. It's as creepy as it is beautiful, and a book I wish was series instead of a stand-alone.
(See my review here)
~*~*~*~*~*~*~*~*~*~*~*~*~*~
Stay Witchy ❤