So this was
supposed
to be posted on
Friday
, just like every other
Binding of Bindings
post.
But…it

wasn't

.
So…
Happy

MONDAY

!
~*~*~*~*~*~*~*~*~*~*~*~*~*~
~*

My 10 Anticipated June Book Releases

*~
~*~*~*~*~*~*~*~*~*~*~*~*~*~
1. Before the Broken Star (The Evermore Chronicles, Book 1) by Emily R. King
Release Date: June 1, 2019
Genre: YA/Fantasy/Sci-fi/Steampunk
Before the Broken Star is said to be a "dark re-imagining and gender swap of Pinocchio".
Intrigued?
Of course you are.
The series is a YA Fantasy, Sci-fi, Steampunk, Historical Fiction about a girl who turns herself in for crimes she hasn't committed in order to avenge the murder of her family. In all honesty, the synopsis for this book is vague, and the reviews aren't giving me much to go on here.
BUT there are mentions of a lethal female main character, clock shops and gadgets, deceit and murder, and a possible romance.
From my experience, sometimes the best books have the crappiest books descriptions.
Need I say more?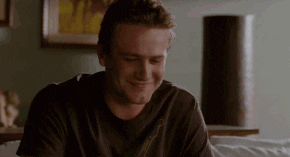 2. Ghosts of the Shadow Market (Books 1-10) by Cassandra Clare
Release Date: June 4, 2019
Genre: YA/Fantasy
If you have read any of Cassandra Clare's books (The Mortal Instruments, The Infernal Devices, The Dark Artifices) then you're probably already losing your pretty little mind over this release.
This series follows Brother Zachariah and a smattering of other characters like Anna Lightwood, Mathew Fairchild, Tessa Gray and Valentine Morgenstern as they come and go in The Shadow Market.
This is the first release of all 10 books in one edition, and I am honestly so excited to get my greedy hands on it!
3. The Rest of the Story by Sarah Dessen
Release Date: June 4, 2019
Genre: YA/Contemporary/Romance
Emma Saylor's mother died when she was 10 years old, leaving behind stories of the Lake she grew up near. Now a young teen, she is sent to the same lake to spend the summer with her grandmother and cousins. But North Lake is divided between the working class and the wealthy, and even her own identity is divided between the daughter she is to her father and the girl she is to her mother's side of her family.
The Rest of the Story is about Emma's journey to learn who she is, and the secrets her mother left behind. It is a coming-of-age tell about a girl who must decide who she wants to be, when two sides of expectation are pulling her in opposite directions.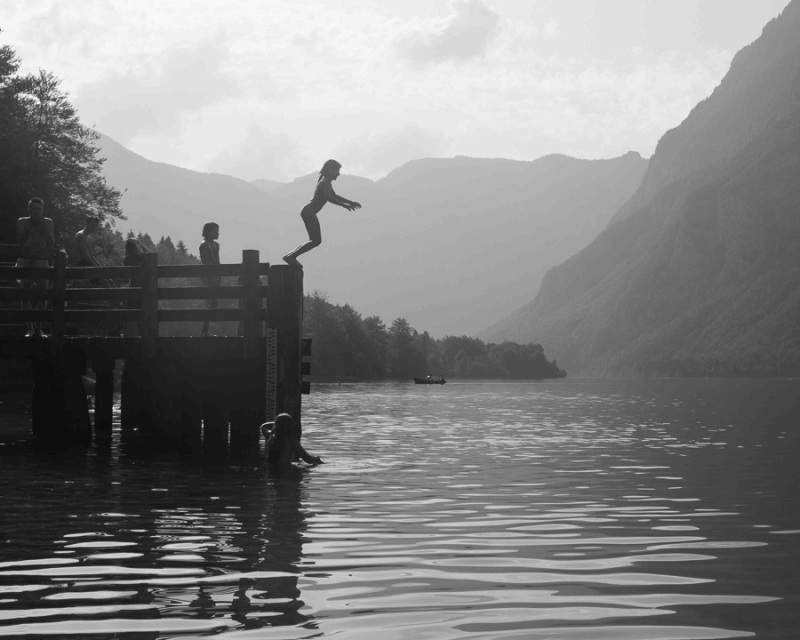 4. The Beholder (Book 1) by Anna Bright
Release Date: June 4, 2019
Genre: YA/Fantasy/Retelling
The Beholder seems to be a retelling of various stories and fairy tales wrapped into one, but the two most prominent adaptations would be Cinderella and The Odyssey.
It is the story of a young Princess who yearns to marry a young man she has been in love with for as long as she can remember, but is rejected. Wishing to find her "Happily Ever After", she is sent away by her stepmother on a voyage to find a future husband.
Though I have been seeing a lot of conflicting reviews on this story not being a true retelling of The Odyssey, I am still really excited for an sort of adaptation that follows the classic. It sounds like a very creative story, and I am a sucker for any type of period piece.
5. The Haunted by Danielle Vega
Release Date: June 4, 2019
Genre: YA/Paranormal/Horror
YES!!!!!
I received an ARC copy of this in a Goodreads giveaway and I have been talking about this book for WEEKS and WEEKS!
Finally…it will be releasing!
The Haunted is your typical haunted house tale. A young girl and her family move to a new town, to a house that has a reputation for being haunted, and basically…s**t just hits the dusty ceiling fans. But in typical Danielle Vega fashion, I know this is going to be a story that creeps me out more than anything.
SO EXCITED!
6. Teeth in the Mist by Dawn Kurtagich
Release Date: June 11, 2019
Genre: YA/Fantasy/Horror/Retelling
Teeth in the Mist is a retelling of Faust – the tale of a man who makes a deal with the Devil in order to receive knowledge and pleasures.
It switches between the lives of three women, all from different parts of history. Zoey is sixteen living in modern times, and explores the haunted ruins of Medwyn Mill House with her friend. Roan is seventeen in 1851 and is, along with two others, the newest ward of Mill House. Hermione in 1583, is a young bride married to a man with plans of building a mansion and water mill.
Their lives are intertwined in this spooky horror retelling, and their only chance of survival is finding the man that brought them all together.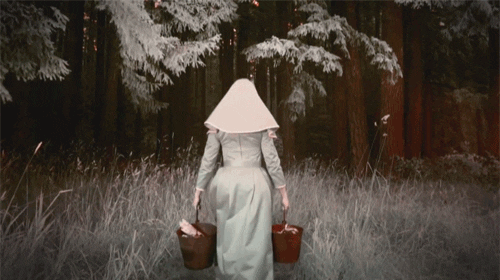 7. Bunny by Mona Awad
Release Date: June 11, 2019
Genre: Fiction/Suspense
THIS. LOOKS. AMAZING.
Reviews are boasting of the weird, confusing, strange, creepy and obsessively wonderful characters and plot of this book…and honestly, it DOES sound weird AF.
It is about a group of strange rich girls at a University who call each other "Bunny", who have an immense love and affection for one another, and who are always entangled in a fierce embrace. When outsider Samantha is invited to the Bunnies' "Smut Salon", she is pulled into the dark and twisted world of the Bunny cult.
I know that sounds bizarre, but the actual synopsis of the book sounds much more intriguing and addicting. This book is at the top of my list for June – I can BARELY contain my excitement!!
What…a freak show.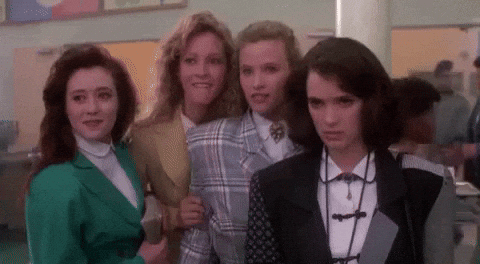 8. The Exact Opposite of Okay (Izzy O'Neill, Book 1) by Laura Steven
Release Date: June 11, 2019
Genre: YA/Contemporary/Feminism
Feminist hearts, UNITE!
It is the typical tale of a young woman being labeled a slut after being found in a compromising position with the son of a powerful man. The Exact Opposite of Okay follows Izzy as she is forced to deal with peer judgements, gossip and ridicule.
In a world where women are standing up for themselves and each other more than ever before, this book is proving to be an important piece to educating audiences on the cruel reality that many women face.
I can tell this is going to be a heart-wrenching story, but one we can all relate to and appreciate.
Put this on your TBR list!
9. The Girl in Red by Christina Henry
Release Date: June 18, 2019
Genre: Fantasy/Horror/Retelling
I'm telling you guys, 2019 is the year of retellings!!
The Girl in Red is a Little Red Riding Hood retelling set in a post-apocalyptic world of evil, darkness and grit. It is a Horror based novel that follows Cordeila, or Red, after a mysterious viral outbreak has decimated the world. She sets out on a journey to her grandmother's cabin in the woods, and along the way is forced to do anything she can to survive.
I cannot wait to dive into another dark and depressing world that Christina Henry so eloquently creates! She has a knack for turning our beloved fairytales into one's of pure horror!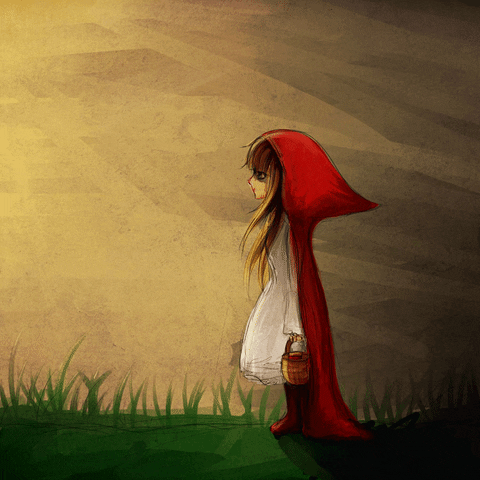 10. The Evil Queen (The Forest of Good and Evil, Book 1) by Gena Showalter
Release Date: June 25, 2019
Genre: YA/Fantasy/Retelling
ANOTHER RETELLING!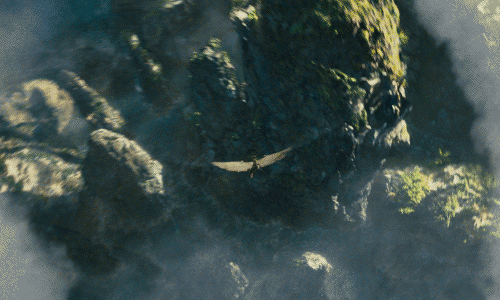 A retelling of Snow White, The Evil Queen is about a girl named Everly who was taken away from the magical land of Enchantia as a baby and raised in the mortal realm. But as Everly grows older she learns of an ability to communicate through mirrors, and starts to see a strange girl in them. It is prophesized that she is the Evil Queen and enemy of Snow White, and that the darkness will soon take her over completely. Forced to return to Enchantia, Everly does everything she can to fight the prophecy and to change her fate.
There is a lot of Maleficent vibes flowing around this book, and I can't help but be really excited for it. I love a story that twists the villain into a character that isn't actually so villainous, and when the author gives them a spotlight to show how amazing they really are.
Bring on the darkness!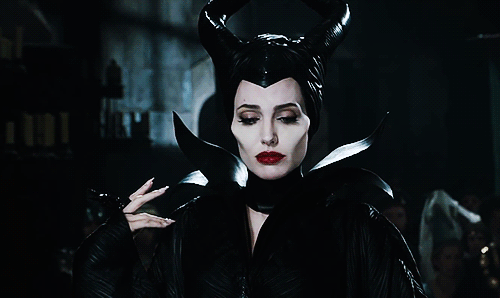 ~*~*~*~*~*~*~*~*~*~*~*~*~*~
Are you guys excited for any of these releases?
I'd
love

to hear about any other books you are anticipating the release for in

June

, there are so many great ones coming out this year!!
As always, Stay
Witchy

! ❤