Today…
…is a day of innocence.
Of care-free smiles, child-like bliss, and a moment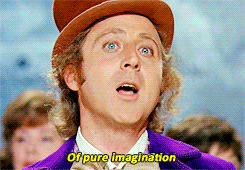 Stop pretending to work, stop doing those dishes!
For the LOVE of BOOKS, STOP taking yourself SO SERIOUSLY!
For today is a day for the child in our hearts, the teens we once were, and the young readers around us.
Here we get to act ridiculous, make silly faces, let our minds run wild and be nothing but everything that we dream of. Today I bring you:
The YA Reads for the Young YA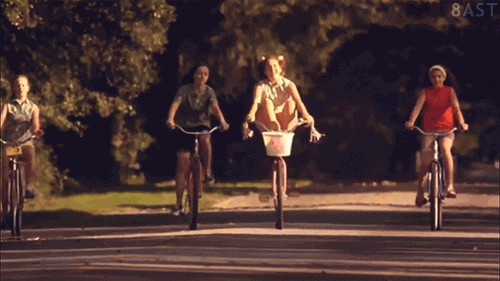 ~*~*~*~*~*~*~*~*~*~*~*~*~*~*~*~
1. Butterfly Bones (Metamorphosis #1) by Rebecca L. Carpenter
Though a…strange read, Butterfly Bones is a four-leaf clover in a meadow of California Poppy's and daffodils.
It is about a teenage girl with a rare bone disorder that physically gives her the size and build of a ten-year-old child. As an infant she was told that she wasn't going to make it, but she somehow defied the odds. This story follows Bethany as she navigates through high school and is subjected to ridicule and bullying for her appearance.
But the special aspect of this story comes from the work that Bethany's father has diligently been working on for years, in which he tests the butterfly hormone on Bethany in the hopes that it will treat her disorder.
This story starts out with a contemporary/coming-of-age vibe, but blossoms into a beautiful and touching sci-fi/fantasy before your eyes.
I haven't yet read book 2, but hope to get to it SOON!
(See my review here)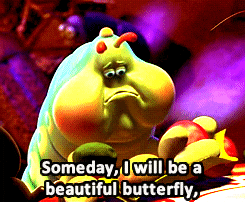 2. Flipped by Wendelin Van Draanen
If you guys saw my "Love is in the Book Air" post, you will have already heard me gushing and fawning over Flipped.
It is a contemporary romance and a coming-of-age story that switches narrative between two characters, Bryce and Juli. Juli has been in love with Bryce since he moved in next door when they were children, and Bryce has only wished for Juli to just leave him alone.
This is SUCH a sweet and innocent story of two characters with different beliefs and personalities growing up together. It has been a favorite of mine since I was a kid, and I adore every aspect of it.
Plus, there's a movie!
3. One Deed Dude by Robert Pence
Robert Pence is one of the first authors to send my books for review when I first started out, and I am SO glad that he shared his two works with me.
The first of which being One Deed Dude.
This story is witty, creative and absolutely unique in every sense of the word. I believe I had started out my review of this book with "This book is so random, but in the best possible way".
The story follows Otis who is cursed to only do one good deed a day after accidentally killing a gypsy boy-scout. Enraged by the accident, the mother of the gypsy boy-scout curses Otis to only be able to perform one good deed a day or else suffer terrible living nightmares.
But the concept for this book isn't the only thing SPECTACULAR about this story. As Otis attempts to complete his daily good deed, he comes across other characters with curses SO ridiculous and comical, you won't be able to help being completely charmed.
(See my review here)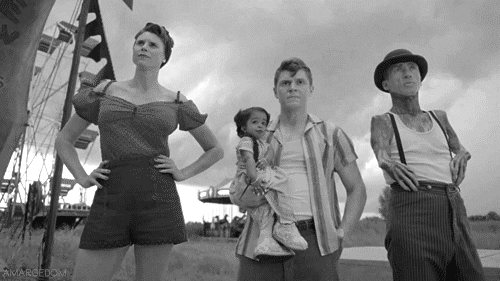 4. Otherworld by Evan Ronan
Evan Ronan.
What COULDN'T I say about this author?!
His Eddie McCloskey series were the FIRST books I was sent to review, and for that he has a special place in my book heart! BUT the reason I will ALWAYS and FOREVER accept any book for review from Mr. Ronan is because of his writing and creativity.
Otherworld is Evan's first attempt at a YA story, and let me tell you…
He positively crushed it.
This story is BURSTING at the SEAMS with imagination, childhood adventures and pure bliss! It follows Aoife, a young girl with endless bouts of imagination and creativity. So much so, that her imaginary world she created in her head is actually possible for her to enter. And she must. Because her neighbor, Mr. Peterson, has begun stealing the imaginations of others in order to recapture his past.
Otherworld is one of the best young YA stories I have ever read, precisely because of the ability the author has to truly capture the voice, thoughts and minds of these children. There is a talking recycling bin named AL and "Leg Giants" which are literally giant legs with arms!
Its a world ANY child would want to get lost in, and one that I wish I could travel to!
(See my review here)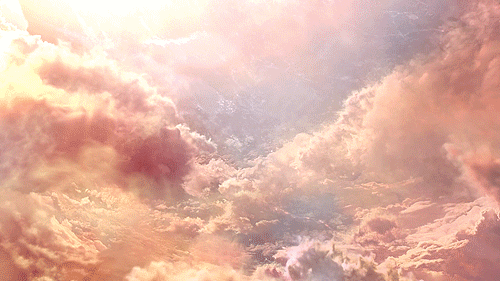 5. A Quiet Kind of Thunder by Sara Barnard
Another book that was mentioned in my "Love is in the Book Air" post, and another great YA romance.
A Quiet Kind of Thunder is about Steffi, a selective mute, and Rhys, a boy who is deaf. This story follows the two characters as they meet in school, and quickly form a bond over their isolation form their peers due to the uniqueness to each of their situations. The two quickly form a friendship through sign language, and it eventually turns into a beautiful and gentle romance that you'll want to cherish forever.
This story is SO clever and gives the reader a NEW and DIFFERENT plot with characters you'll instantly fall in love with!
(See my review here)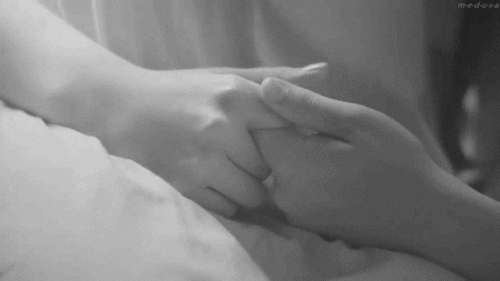 6. CUL8R Time Travel series by Bob Kat
The CUL8R series is a great middle-grade set of books about friendship and time travel, with a TON of adventure.
After moving to Florida to live with her aunt, Kelly quickly sparks a friendship with her smart next door neighbor and his quarterback best friend. The three new friends eventually come across an invention in Kelly's garage called the Telephone to the Dead, which allows them to communicate to ghosts. After hearing the pleas for help from a young girl, Scott invents a time traveling so that the three can go back in time and help.
This series is PACKED with adventures and takes the reader through different parts of time so they can assist someone in need. It is a great series that will warm your heart, make you want to lend a helping hand, and just get you positively PSYCHED about science-fiction!
(See my review of book 1 here)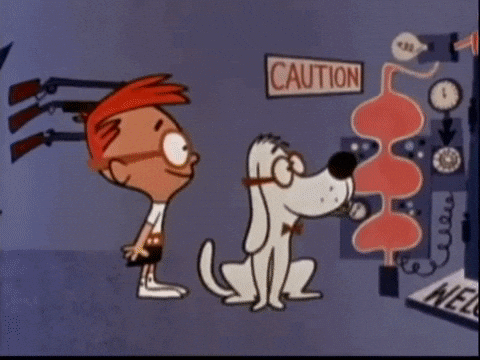 7. Stargirl (Stargirl #1) by Jerry Spinelli
THIS is one of the earliest books I remember reading as a kid, and one of the most special! This story is about the yearning to be accepted for one's self and originality, in the midst of popularity and social pressure to conform.
At Mica Area High School, Leo has learned to stay hidden and to not stand out. But with the arrival of Stargirl, the dynamic in this high school begins to shift. At first the students are taken with Stargirl and praise her unique look and personality, but just as quickly, she is shunned and put down for her uniqueness.
Stargirl is an amazing a breathtaking story with a message to ALWAYS be yourself, no matter what anyone says or thinks. It is the ESSENCE of a story that any young YA should read for its message, and for the pure pleasure that it brings.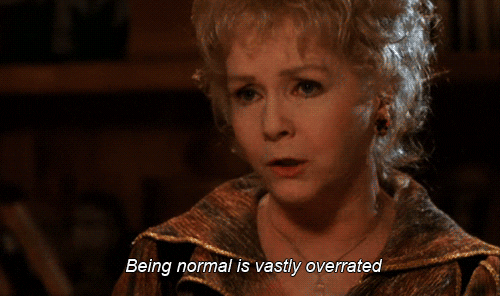 8. Thump Squash by Robert Pence
Another young YA by Robert Pence, and another clever tale!
Thump Squash is the tale of a creature who kidnaps children and chops off their feet. After the disappearance of eleven-year-old Billy, his friends go on the hunt to find Thump Squash and get billy back.
Though it sounds like it may be gruesome, it is a wonderful mystery/suspense for children and teens. It is the perfect who-done-it with relatable characters, funny moments and some very witty writing.
It's almost like a Goosebumps story that won't leave you with nightmares!
(See my review here)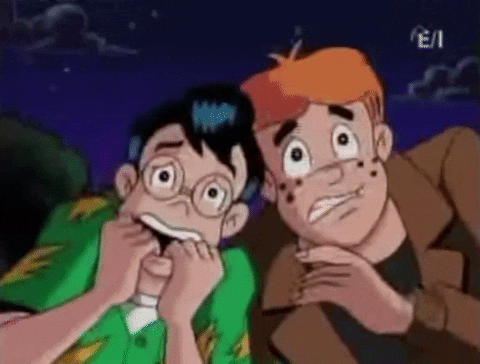 9. Holes (Holes #1) by Louis Sachar
HOLES!!!!!!!!!!!!
The true obsession of my childhood.
At first a forced reading for school, but soon…a deep love and admiration. And the movie being SO amazing definitely didn't sway my enthusiasm for these characters.
Stanley Yelnats believes the men in his family are cursed, why else would he have been sent to Camp Green Lake? There isn't even a lake! After Stanley is unjustly caught stealing, he is sentenced to the camp in order to "build character", by way of digging holes. But soon Stanley realizes that the boys at Camp Green Lake aren't just digging holes to "build character", and that the truth behind the curse on his family may be at the bottom of a hole.
If you haven't had the immense pleasure of reading Holes or watching the movie, YOU NEED TO GET ON IT! This story is fantastic for anyone of any age, and is SUCH a treat! I have watched this movie a million times, and will continue to watch it a million more.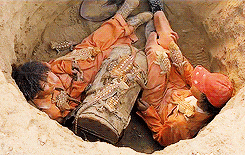 10. Tuck Everlasting by Natalie Babbitt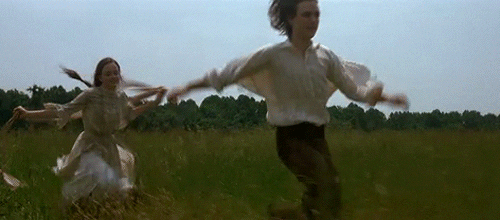 We might as well start crying together now.
Tuck Everlasting. *Sigh*…this story is everything.
I read this in fourth grade right before the movie came out, and my teacher was so AWESOME that he took our entire class to go see it. You go Mr. Huberty!
This is a story of a family who will live forever due to drinking from a magical spring, and a young girl who happens upon the youngest son of the family while he drank from it. It is a tale of romance, but most importantly, a story of choice: to live forever or to simply live.
Another story great for all ages, and one with a fantastic and beautiful message to be present and live for now. Again, there's also a movie to look forward to after reading! So hurry, hurry!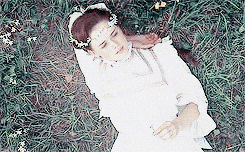 11. Hatchet (Brian's Saga #1) by Gary Paulsen
This was the first book I remember getting assigned in elementary school, and is definitely the most celebrated book on my list. It is an adventure story that can be placed right next to Call of the Wild, but for the younger audiences.
The story follows Brian as he becomes stranded in the forest after a plane crash, and as he learns to fend for himself and stay alive. This story will make the reader ask themselves if they could survive in the wild, and will most definitely spark the need to learn a few things.
It is a great story of perseverance, determination and courage. Fantastic for any age reader and a story that will keep you enthralled and connected to the main character.
12. Ender's Game (Ender's Saga #1) by Orson Scott Card
The last of my school book recommendations, but still one of my ABSOLUTE favorites.
I remember this was on my summer required reading list before going into my Freshman year of high school, and let me tell you…I was NOT excited to read this.
I had never read a science-fiction story up to that point, and had no need or yearning to. AT ALL. I remember complaining to my mother that it was a "boy book" and that I would NEVER be able to get through it.
Oh the agony!!!! THE UNFAIRNESS of it ALL!
But, I'm not too proud to say that my preconceived notions about this book were dead wrong…because it is AMAZING!
This story is set sometime in the future and when aliens arrive on earth to eradicate it and every soul on it. But the military has a plan. They train young kids to defeat the enemy, and Ender is recruited at the age of six. So ensues Ender's journey to save planet Earth. It is an exciting read and one that will spark the sci-fi interest in any reader.
Annndddd there's a movie! Winner winner!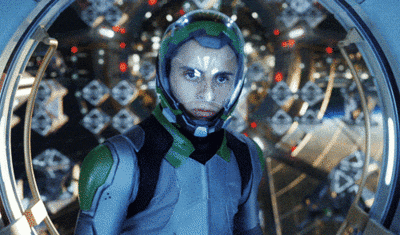 13. A Series of Unfortunate Events by Lemony Snicket
A Series of Unfortunate Events barely even needs an explanation.
We all know the obsession.
So of course, it MUST be mentioned in my Young YA Reads because there is almost nothing better than this series…except maybe a more cheerful series.
And Harry Potter.
Maybe.
The series is exactly what you think, it is a set of books about truly unfortunate and downright ghastly events! Three orphans are tossed from caretaker to caretaker whilst trying to discover the events surround their parents mysterious death, and of course avoiding the evil Count Olaf. Though this series does get rather dark, it is highly enjoyable and creative.
There was one movie made of it with Jim Carey, that I really liked but was never continued. BUT there is also the Netflix series of it as well!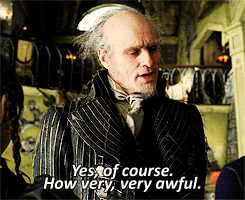 14. The School for Good and Evil series by Soman Chainani
I bought this series two years ago, but have yet to read them. I was instantly drawn to them by those BEAUTIFUL covers, and of course the synopsis.
The series is about a school that trains ordinary boys and girls to be villains and heroes. It is the story of how two best friends arrive at the School for Good & Evil to be trained in their assumed roles. Sophie who is charming and bubbly, and Agatha who flows in dark colors and detests everyone thought they knew exactly which schools they would be going to, until their roles suddenly get reversed.
It sounds like a truly fun and witty story, and I hope I can make time to read it soon!
15. A Moon in Your Lunch Box by Michael Spooner
My mother bought this for me when I was still tiny and dripping in innocence. It was my first book of poetry, and a HILARIOUS one at that.
This book is a great way to start any child on poetry, and might even be helpful to them in school. I personally took a poem out of here for a class assignment in 3rd grade, and my classmates LOVED it SO MUCH that they made me bring it in so my teacher could read us one poem a day.
I WISH I had the book on me to show you the poem I chose, but alas, it is safe in storage somewhere.
It had something to do with mashing up a banana and pouring your Pepsi on it.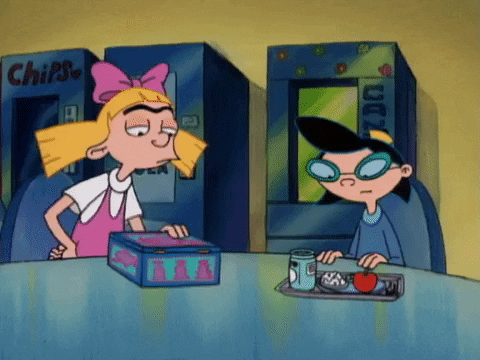 ~*~*~*~*~*~*~*~*~*~*~*~*~*~*~*~
Here we are, the end of innocence road.
How do you feel?
Nostalgic? Warm and Fuzzy?
Good.
Because next week, that probably won't be the case. ❤
Stay witchy!